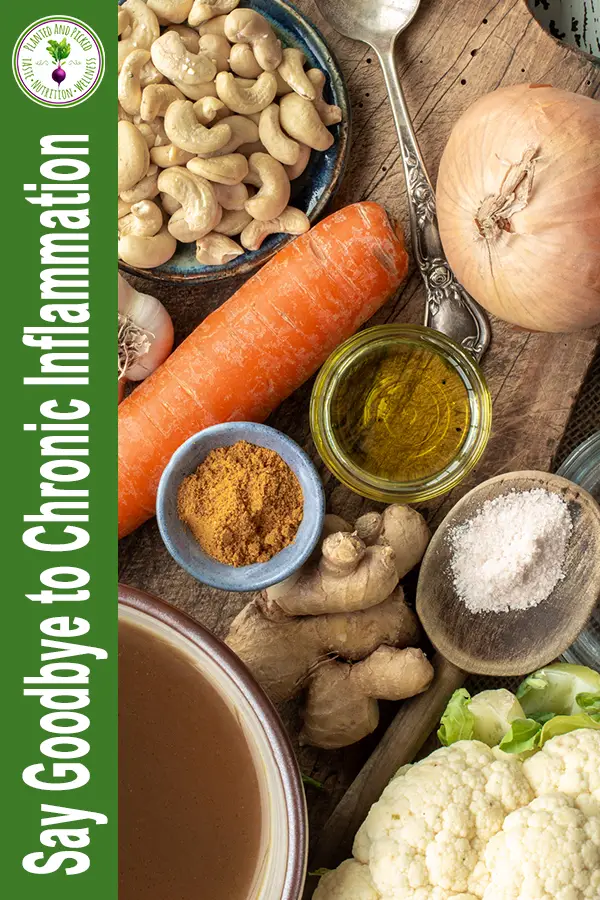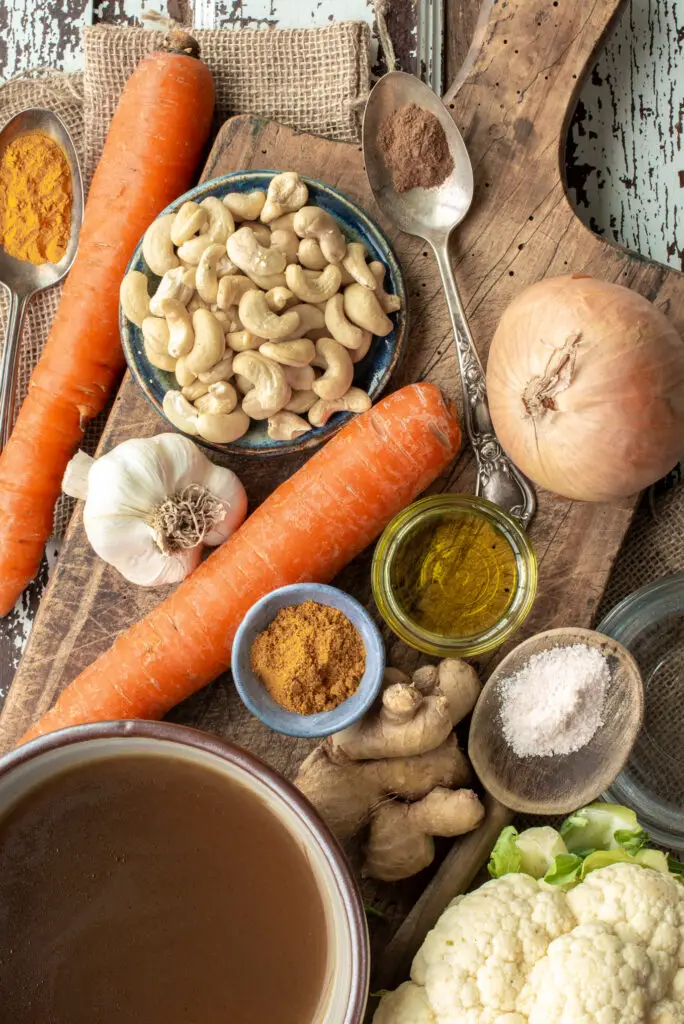 What is Inflammation?
If you want to Say Goodbye to Chronic Inflammation, you need to understand what it is, what can trigger it and how to reduce it. In general there are two categories of inflammation.
Acute inflammation is an essential part of your body's attempt to heal itself from an injury such as a cut. Immune cells rush to the area to destroy invaders and attempt to repair the area. This is necessary and life saving.
Unfortunately, many people today are suffering from Chronic inflammation due to diet and lifestyle choices. This happens when the inflammatory response lingers, leaving your body in a constant state of alert for several months or even years. What can cause this to happen?
There are several things such as autoimmune conditions, long term exposure to environmental toxins, infections, chronic stress, emotional trauma, allergic reactions, lack of sleep, smoking and too many inflammatory foods. Over time, being in a chronic state of inflammation can lead to conditions such as arthritis, asthma, allergies, colitis, premature ageing, diabetes, cancer and so much more….
What are the top inflammatory foods?
Here are some of the top inflammatory foods to avoid if you are seeking to say goodbye to chronic inflammation and achieve long term health:
Foods that you are allergic or sensitive to – Many people have foods that don't agree with their bodies. It could be dairy, gluten, eggs etc. If you eat foods that you are sensitive or allergic to, you will cause an inflammatory response in the body and if you keep eating those foods, the inflammation will become chronic.
Fried Foods – Foods cooked at high temperatures such as french fries can trigger an inflammatory response because the cooking process creates Advanced Glycation End Products (AGES) which the body treats as an invader. Many conditions that we think of as part of aging can be caused by this process.
Sugar – Poor regulation of glucose and insulin can contribute to chronic inflammation and sugar is a major contributor! When blood sugar is high, the body generates more free radicals which damage cells and stimulate an immune response. High sugar diets can also stimulate Candida, which in turn evokes an inflammatory response.
Trans Fats – These are unhealthy fats that are generated when oils are heated to very high temperatures. This results in hydrogenation which results in a longer shelf life. These oils are detrimental to your body and inflammatory. Some common foods that contain trans fats include store bought cookies and crackers, margarine and commercial peanut butter.
Dairy – Dairy is an allergen that can lead to inflammation. It is commonly been linked to skin conditions such as eczema and acne as well as digestive issues. I had eczema my whole life. When I removed dairy from my diet, it miraculously disappeared. I only get bouts now when my skin is exposed to environmental toxins.
Commercial meats – Factory farmed meats are raised on GMO grains and in horrible conditions. Not to mention that they can also be injected with hormones and antibiotics. Researchers at the university of California found that red meat contains a molecule that humans don't naturally produce called Neu5Gc. After ingesting the molecule, the body develops anti-bodies. This is an immune response that may trigger chronic inflammation.
Processed meat – This includes animal products that are smoked, cured, salted or commercially preserved.
Refined Grains, Artificial Food Additives and Excessive Alcohol
Foods to Eat to Reduce Inflammation
There are a lot of foods that you can eat to say goodbye to chronic inflammation, including fruits , vegetables, some whole grains and plant-based proteins (like beans and nuts). Recommendations include:
In Season Vegetables: Go for lots of colour! Specifically, the vitamin K in leafy greens can be highly effective. Include leafy greens in your diet at least once per day. Broccoli and other vegetables in the cruciferous family are all high in vitamin K. Some research suggests that vitamin K can help regulate inflammation in the body by affecting as many as 14 different causes of inflammation.
Berries: Berries are full of vitamins and antioxidants that help fight inflammation. They also have compounds that help regulate your immune system, which can also reduce chronic inflammation.
Non-glutenous whole grains: These include foods such as brown rice and oatmeal which are high in fibre.
Beans: Beans are full of antioxidants (and fibre) and other anti-inflammatory compounds. For more information on beans see our Wellness Post: Health Benefits of Beans. We typically include beans in at least one of our meals each day.
Nuts: Nuts have healthy fats that help reduce inflammation. Nuts are very calorie dense so a little goes a long way – up to 1/4 cup per day. The monounsaturated fats in sources such as olives, cold pressed organic olive oil and avocados are also good sources of anti-inflammatory fats.
Beets: Studies show that beets can decrease inflammation and other risk factors for chronic diseases like high blood pressure and diabetes. 
Dark Chocolate: Healthy chocolate should contain at least 70% cocoa and have no dairy added. The healthiest will be organic chocolate with over 90% raw cacao. Cacao contains antioxidants that reduce inflammation and can lower blood sugar levels. A few squares after lunch or dinner will suffice.
Herbs and Supplements that Reduce Inflammation
There are herbs, spices and supplements that that can also reduce chronic inflammation. Specific recommendations include:
Herbs and Spices: A small amounts of these add-ins can have a powerful impact in allowing you to say goodbye to chronic inflammation. Turmeric, found in curry powder, does this with a strong substance called curcumin which inhibits chronic inflammatory signals in the body. Try a turmeric latté after dinner instead of dessert. Garlic curbs your body's ability to make compounds that boost inflammation. Ginger contains chemicals that are antioxidants, anti-inflammatory and antibacterial. Studies show that it helps ease severe inflammation associated with rheumatoid arthritis, too. Be generous with adding herbs and spices to your food!
Omega 3 fats: You can get omega 3's from some wild caught fish but they can also be found abundantly in the plant based kingdom in the form of flax, hemp, or chia seeds, walnuts and leafy greens. We also include an algae based omega 3 rich supplement in our diet.
Ashwagandha: An Ayurvedic herbal supplement that is used to treat countless illnesses. Ashwagandha works to prevent inflammation by aiding the body in managing stress. This in turn can help to reduce inflammation.
Green tea: Tea has antioxidants called catechins which help to reduce inflammation. Green tea contains EGCG, the most powerful type of catechin.
Beyond Diet
To Say Goodbye to Chronic Inflammation, you need to go beyond diet. Eating a diet dense in fruits and vegetables is absolutely critical in restoring balance in the body and reducing inflammation as is avoiding processed, fast and fake foods. However, diet is not the only thing that can help. You also have to make adjustments to your lifestyle! Get good quality sleep; reduce/manage stress; enjoy a moderate amount of exercise (not too much, not too little); practice meditation and breath work; engage in detoxification techniques such as skin brushing and massage; avoid smoking and excessive alcohol; maintain a healthy body weight.
If you enjoyed this Wellness Post, check out some of our other posts, Antioxidants and Foods Containing Them or Eating Through The Seasons: Fall and Winter. Please feel free to leave any comments below. We love to hear from you!