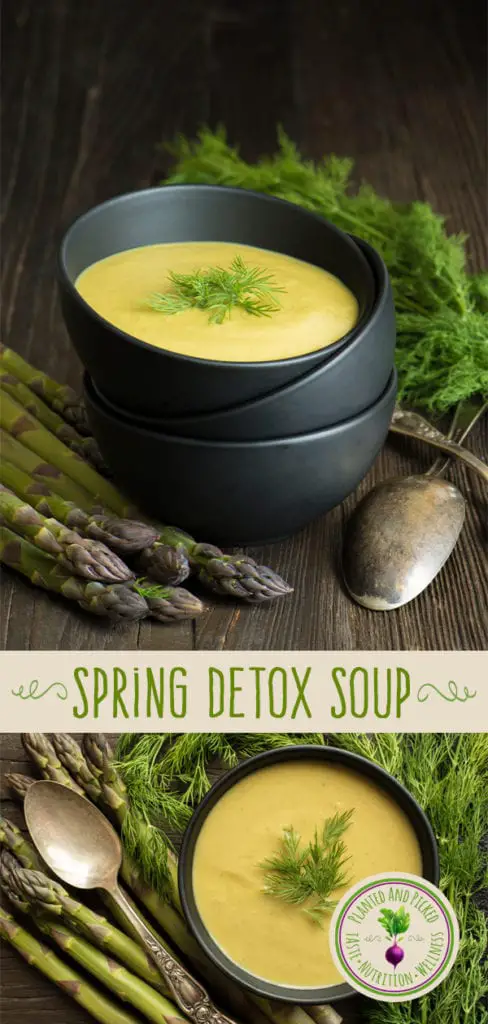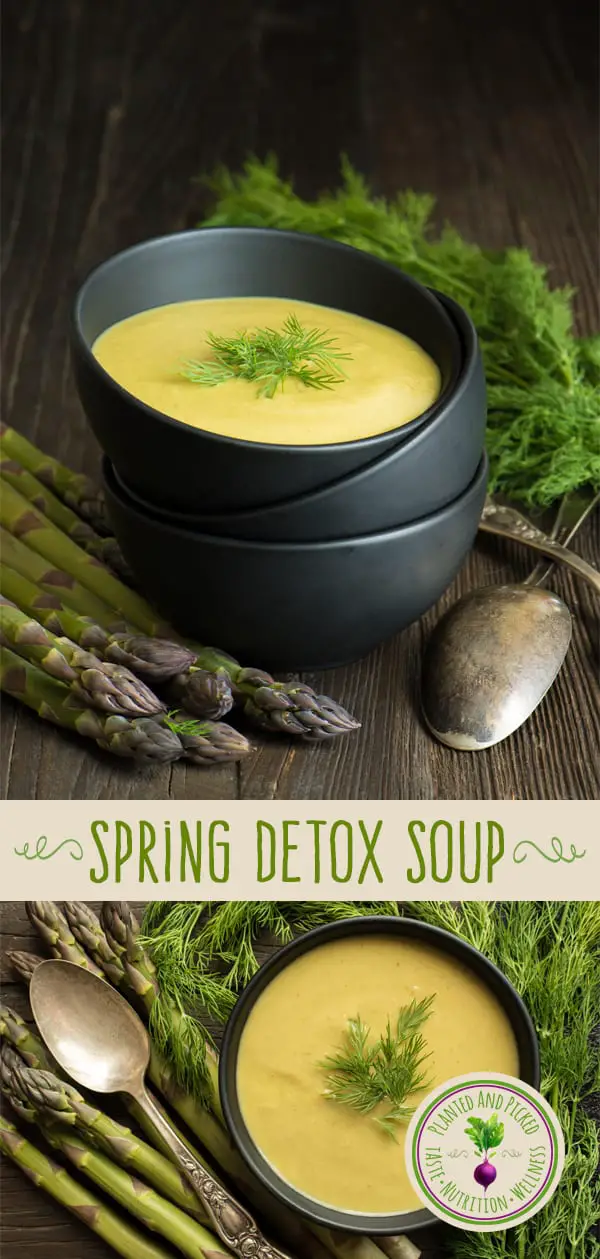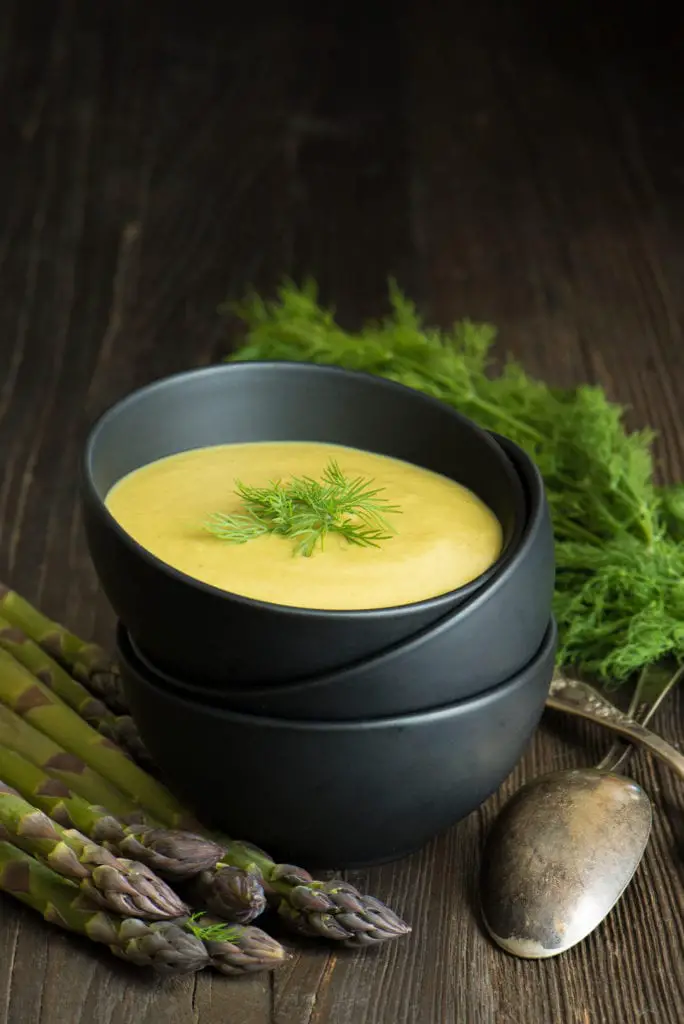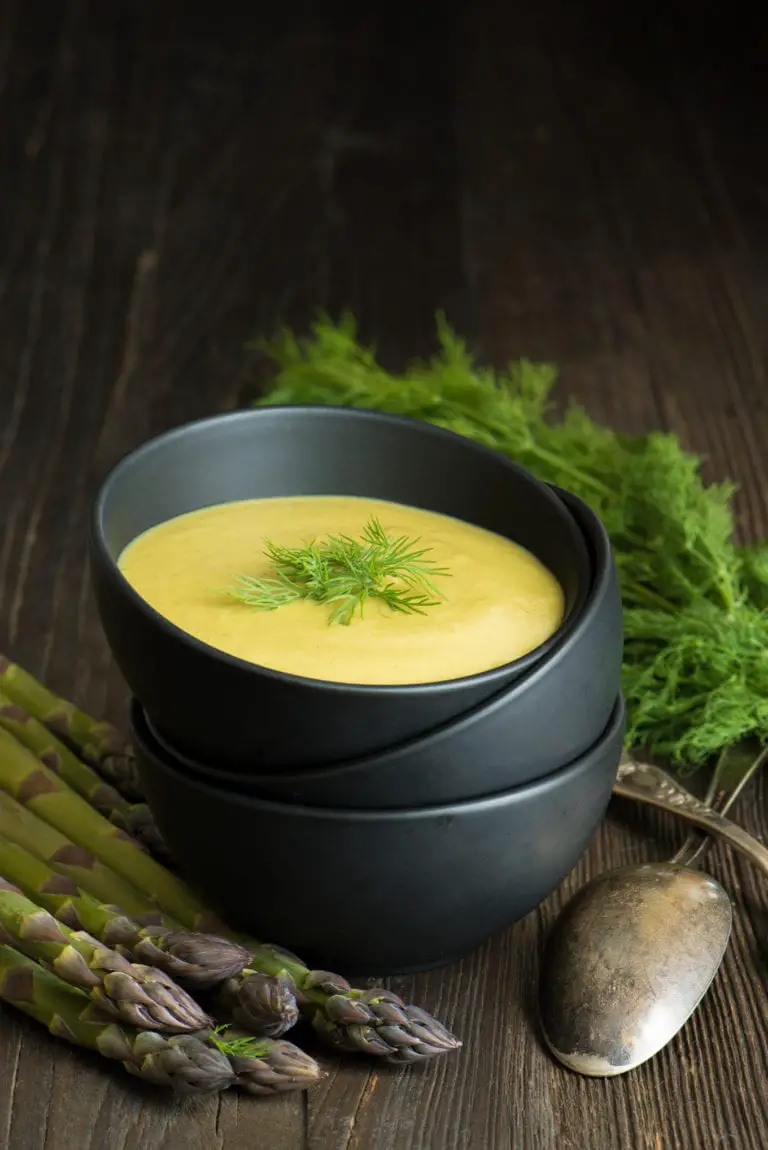 This spring detox soup is filled with the taste of Spring. It's rich with spring vegetables, including asparagus, leeks and peas. It also contains lemon and herbs for a detoxifying boost.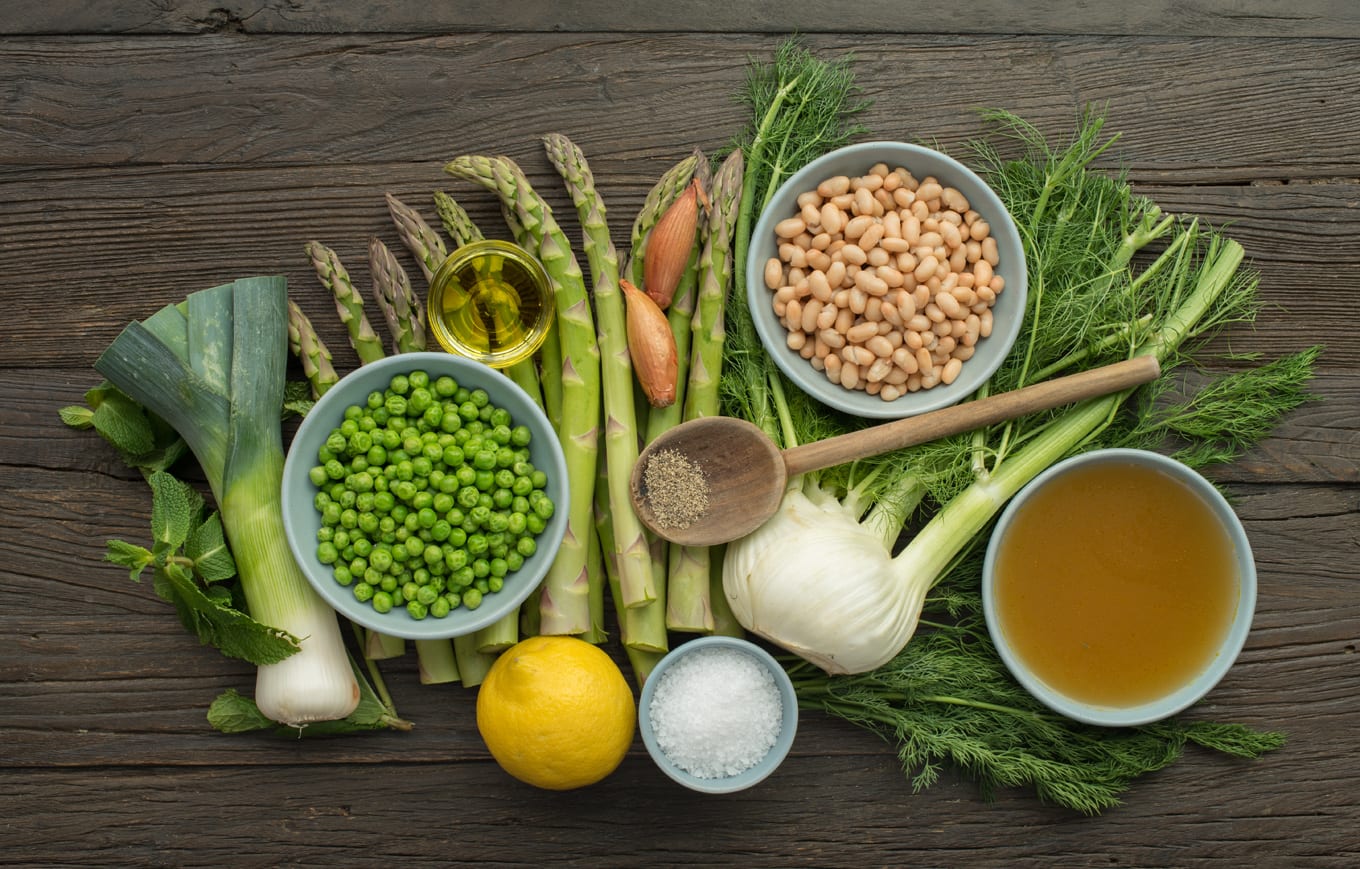 We love getting the first local vegetables in the Spring in our Mama Earth box. This soup contained local asparagus, peas and leeks. Asparagus is a powerhouse vegetable. It has loads of fibre, vitamins, minerals and antioxidants with hardly any calories – just 20 cal per 100g! The green asparagus is also a good source of detoxifying chlorophyll. White asparagus has never seen the light of day, so we go for the green. In case you didn't know, almost all vegetables contain protein, but peas are an especially good source with almost 8g in one cup. This Spring detox soup is very light and fits into a detox plan. Check out our Detoxification: Do You Need It? post.
By using beans in this recipe, it makes a more filling version of the soup. If you would like a lighter version, you can omit the beans. We sometimes do this if we make an appetizer soup for dinner.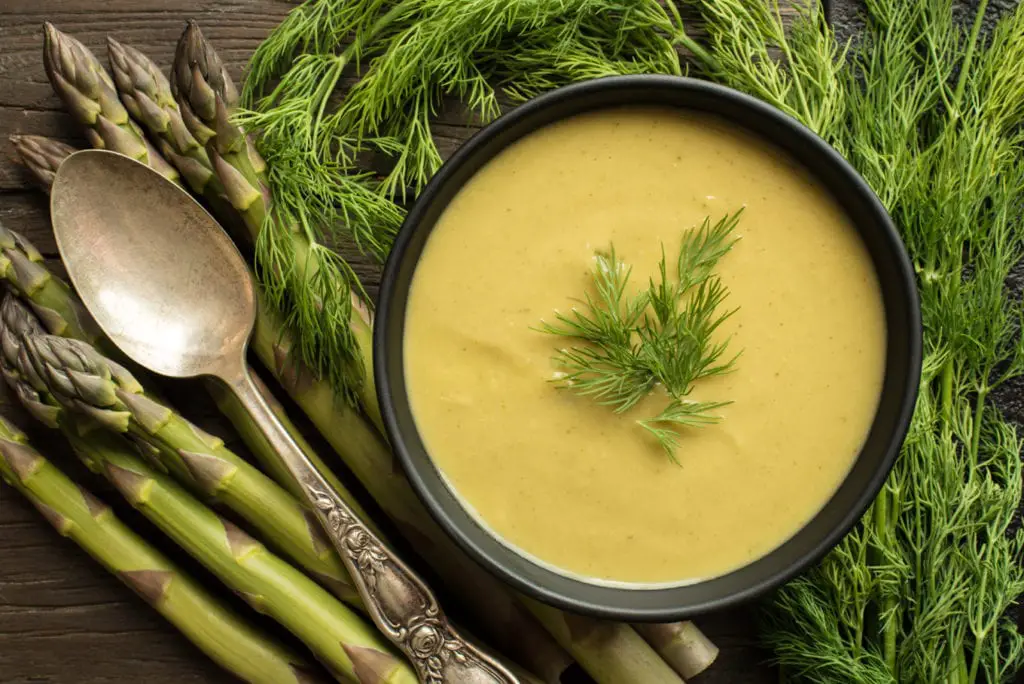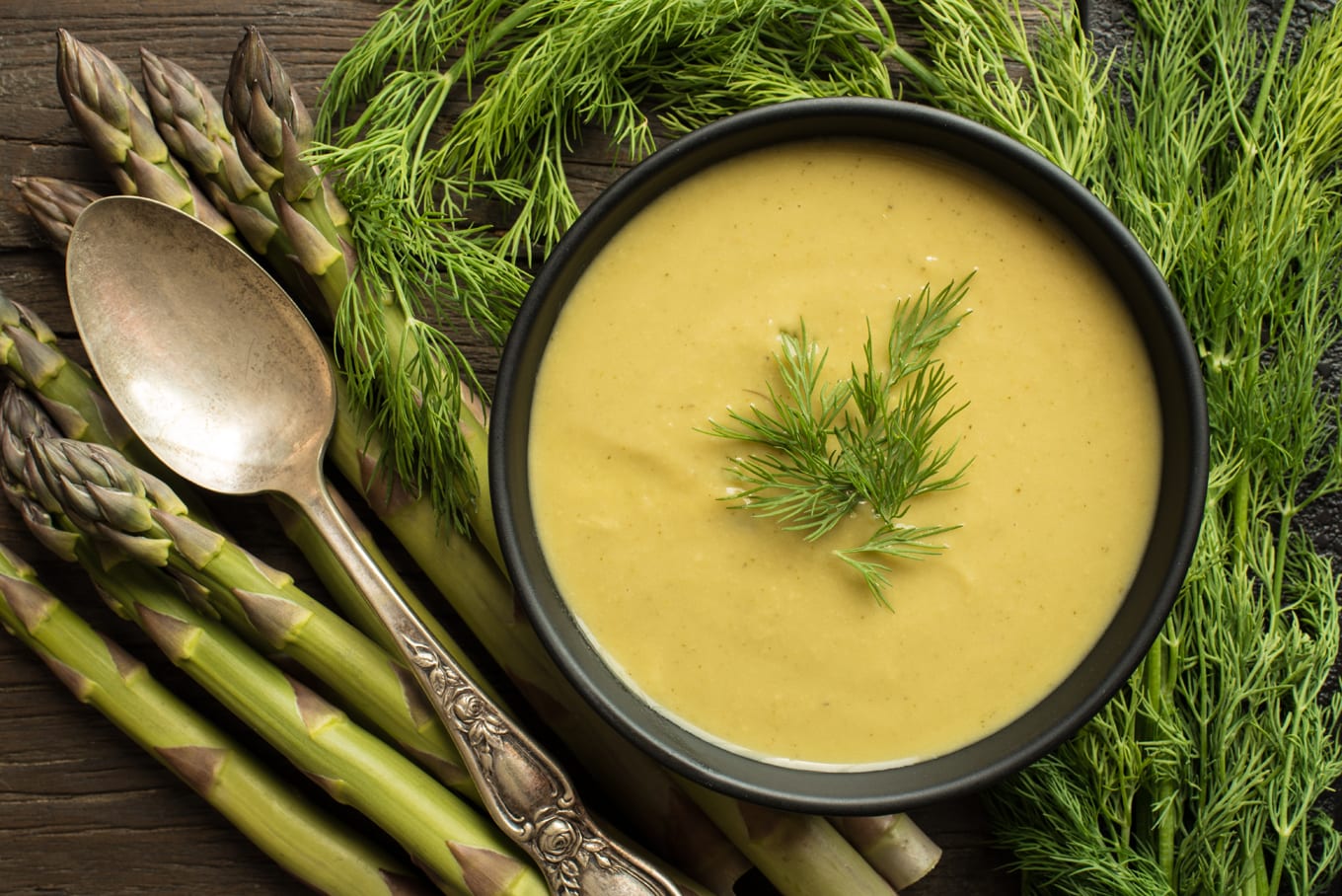 Please let us know if you tried this Spring Detox Soup because our comments help to us bring you what you enjoy. Leave a comment and a rating and don't forget to tag us @plantedandpicked on Instagram and hashtag it  #plantedandpicked. Remember to take care of yourself because you can't pour from an empty cup.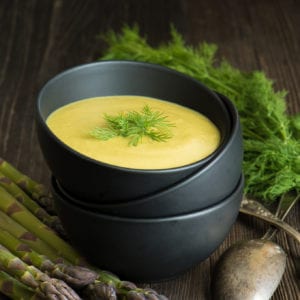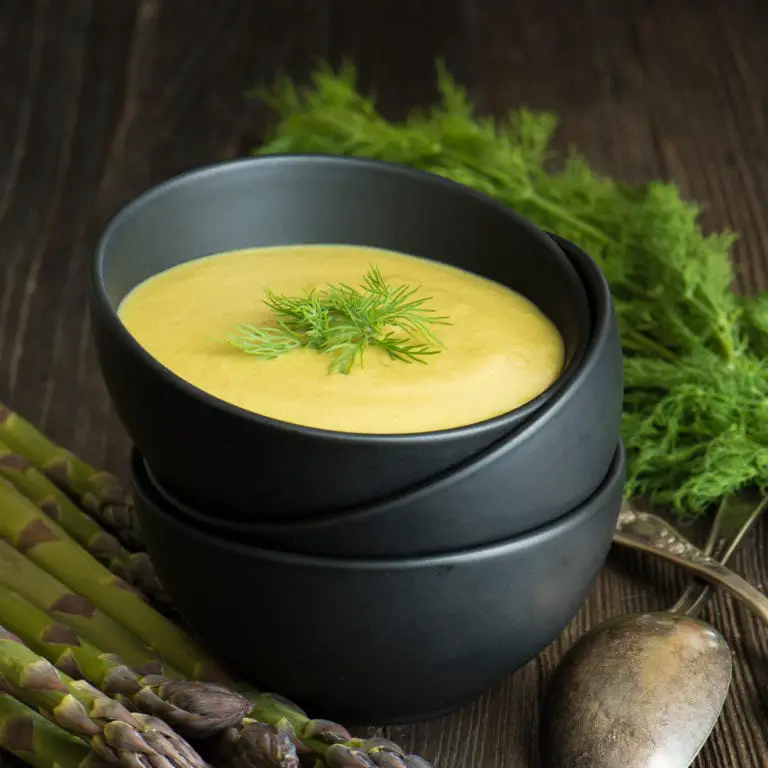 Ingredients
1

tbsp

extra virgin olive oil

2

shallots

1

pound

asparagus

1

cups

peas, fresh or thawed if frozen

1

leek, white part only

1

fennel bulb

1 1/2

cups

navy beans (1 15oz can, drained)

4

cups

vegetable broth

1/3

cup

fresh mint, chopped

1/3

cup

fresh dill, chopped

1

lemon, juiced

1/2

tsp

sea salt

pepper to taste
Instructions
Prepare vegetables. Rinse asparagus and trim the woody ends off. If you snap a piece of asparagus, it will typically break at the tough end. Discard the ends. Dice the remaining asparagus into pieces about 2 inches. Cut the green top off the leek and discard. Slice the leek crossways. Trim the top off the fennel bulb and slice the fennel lengthwise. Measure peas and set aside.

Heat oil in a heavy pot over medium heat. Add shallots, asparagus, leek, fennel and salt. Saute for about 4 minutes. Add navy beans, peas and vegetable broth. Bring to a boil and simmer for about 15 minutes.

Add fresh mint and dill. Simmer for another couple of minutes.

Let soup cool and transfer to a blender. Blend to velvety consistency. If you have a vented blender such as Vitamix, you do not have to wait for the soup to cool. Transfer back to pot. Add lemon juice and some black pepper. Add more vegetable broth if you prefer the soup less thick. Reheat and serve.

Optional: You can also saute some extra diced asparagus and peas and add them back to the soup for more texture. You can also top with some extra chopped fresh dill.