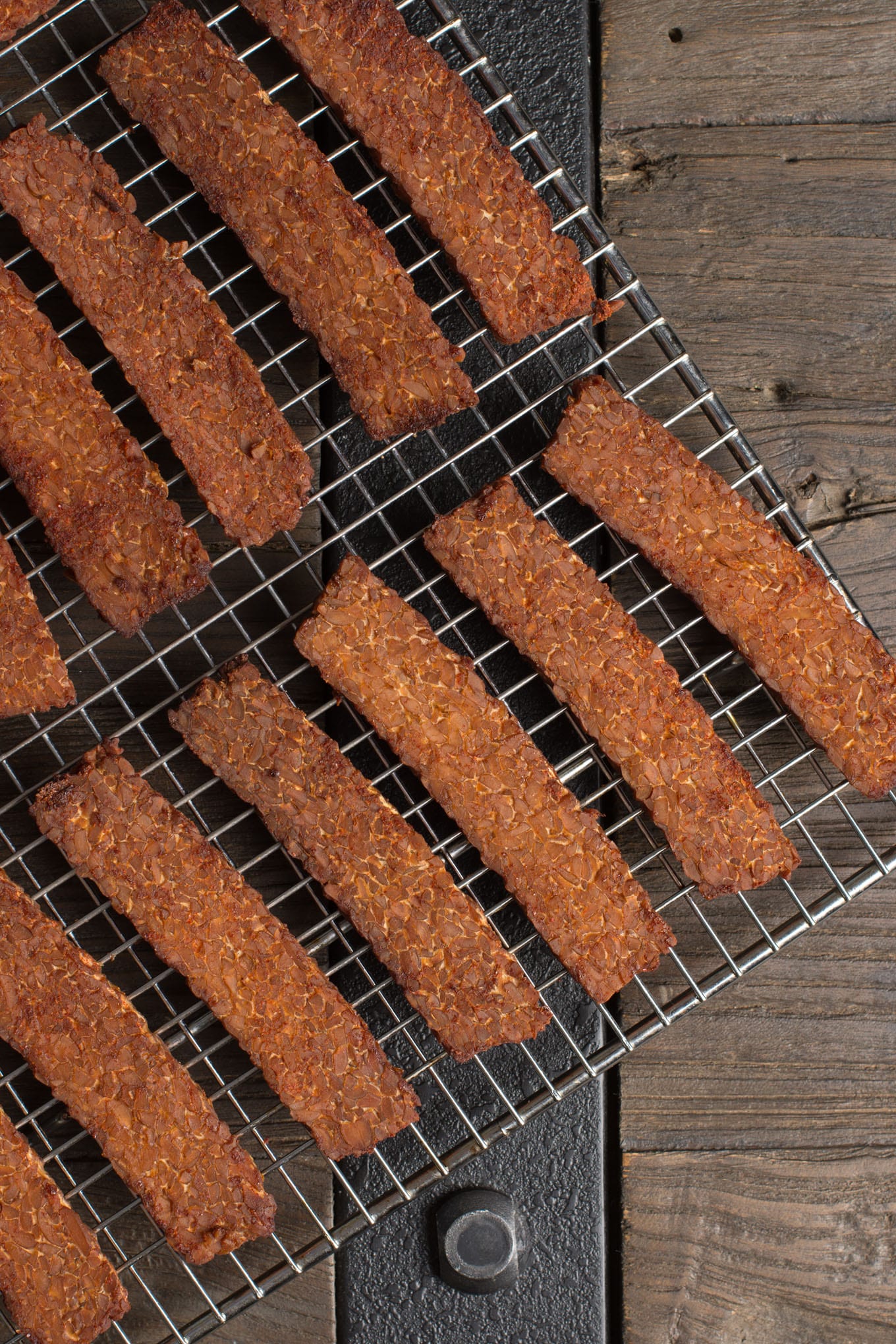 Why Choose Tempeh?
You will love the smokey flavour of these baked tempeh bacon strips. This is our favourite way to eat tempeh! A natural culturing and controlled fermentation process binds soybeans into a cake form to produce tempeh. It has more health benefits than tofu because the fermentation process creates probiotics, which are essential for gut health. Tempeh, like tofu, is protein packed. Just 100 g of tempeh contains about 19 g of protein. Tempeh is also a good source of plant-based calcium, containing 93 mg for every 100 g serving. Tempeh has a whole host of other vitamins and minerals. Purchase organic, GMO free soy products because soy is a mono-crop that is usually heavily sprayed and genetically modified.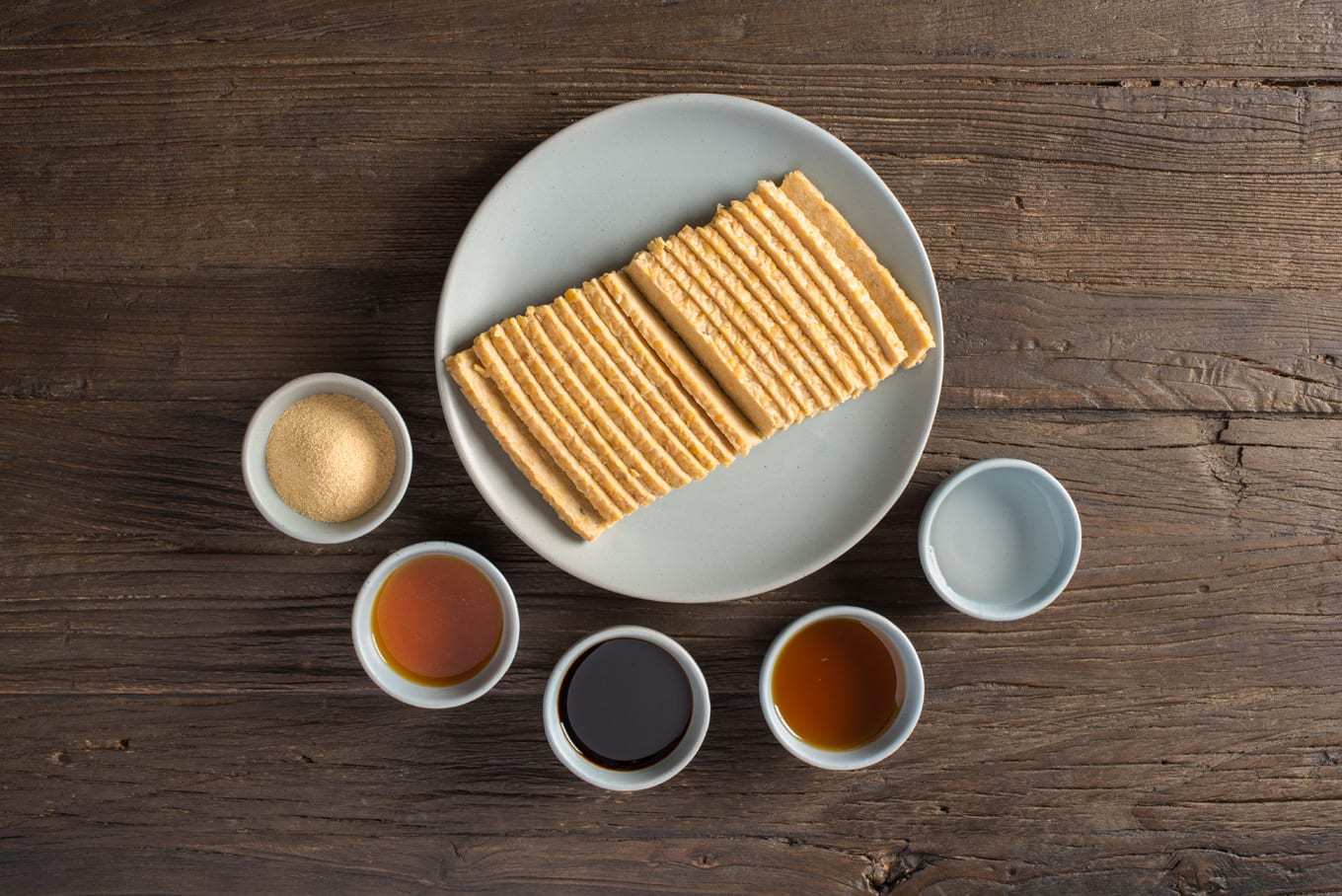 Preparing Your Baked Tempeh Bacon Strips . . .
A few slices of our version of these marinated and baked vegan delight fall right into place on a sandwich. Add slices of a juicy tomato and a nicely ripened avocado on your favourite bread lightly spread with some Creamy Roasted Garlic Hummus. If you prefer, spread on some vegan mayonnaise.
We marinate the tempeh strips overnight to soak up as much bacon flavour as possible before baking them! We lay them flat in a glass dish and cover it with a wooden cutting board. Just put it all together before heading to bed and you can throw it in the oven in the morning.
Remove the tempeh from any remaining marinade in the morning. While you can fry the slices in a small amount of oil, our preference is to bake them on a parchment-lined tray for a healthier version. The end result is so tasty and makes a well-balanced breakfast sandwich.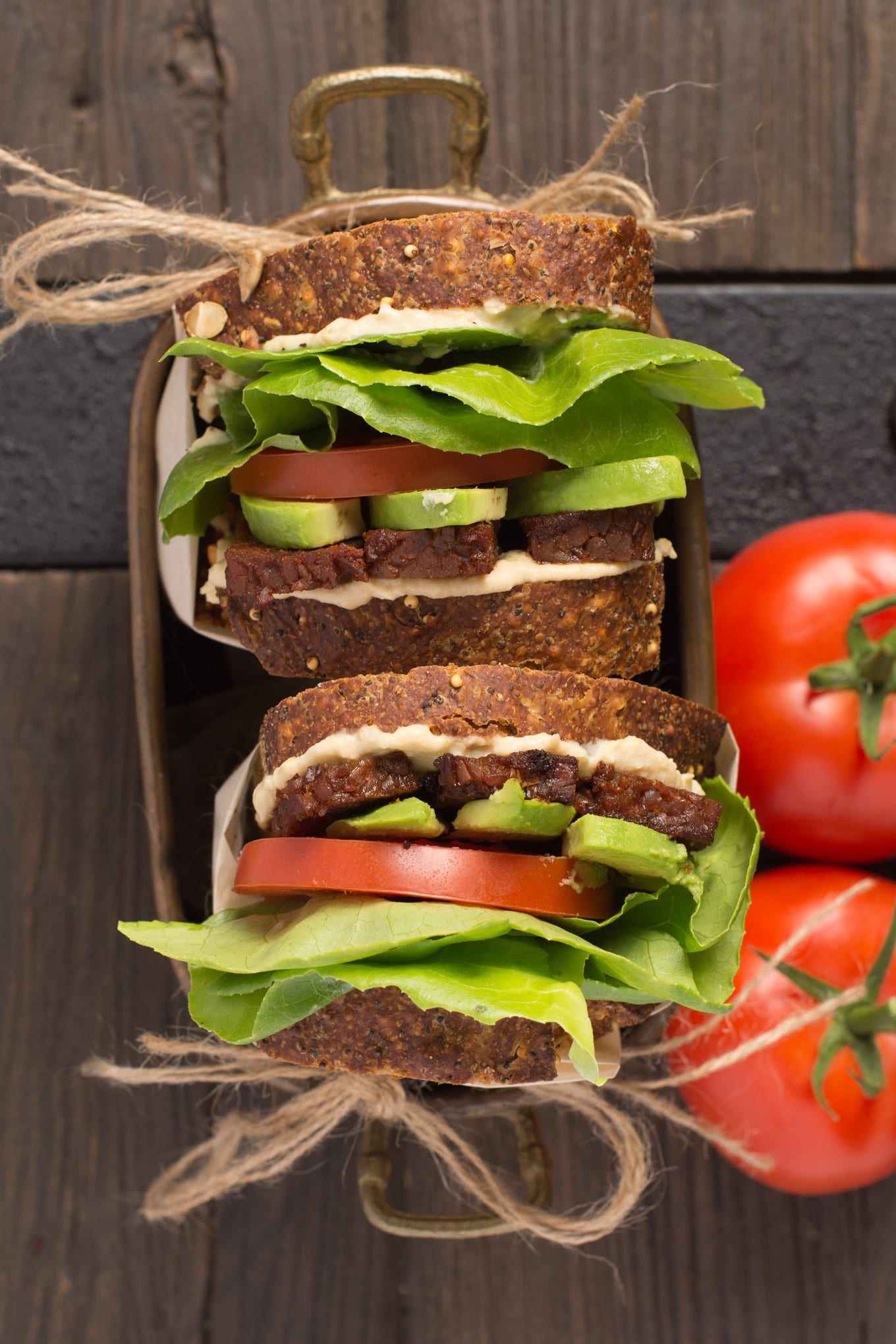 Stack the baked tempeh bacon strips together with tomato, avocado and lettuce on your favourite bread for breakfast of lunch. We also crumble the 'bacon' into a Caesar salad, put them in a wrap or serve them with baked beans.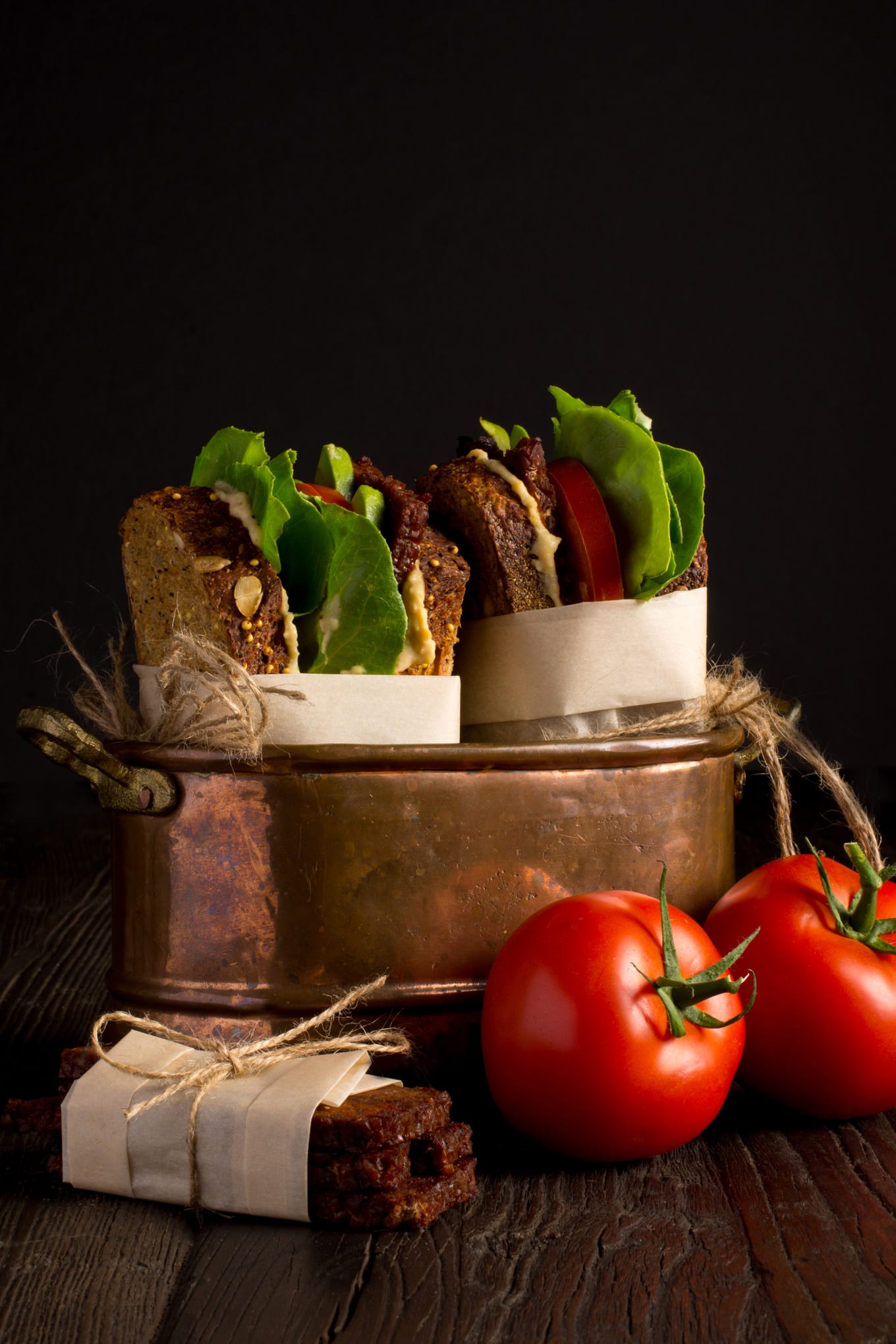 Let us know if you enjoy these baked tempeh bacon strips. We look forward to hearing from you! Leave a comment and a rating and don't forget to tag us @plantedandpicked on Instagram and hashtag it  #plantedandpicked . Make it delicious, make it well and have a superbly wonderful day!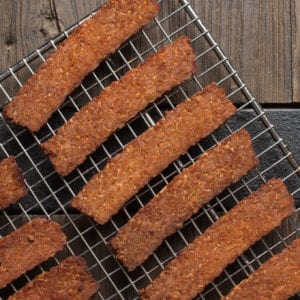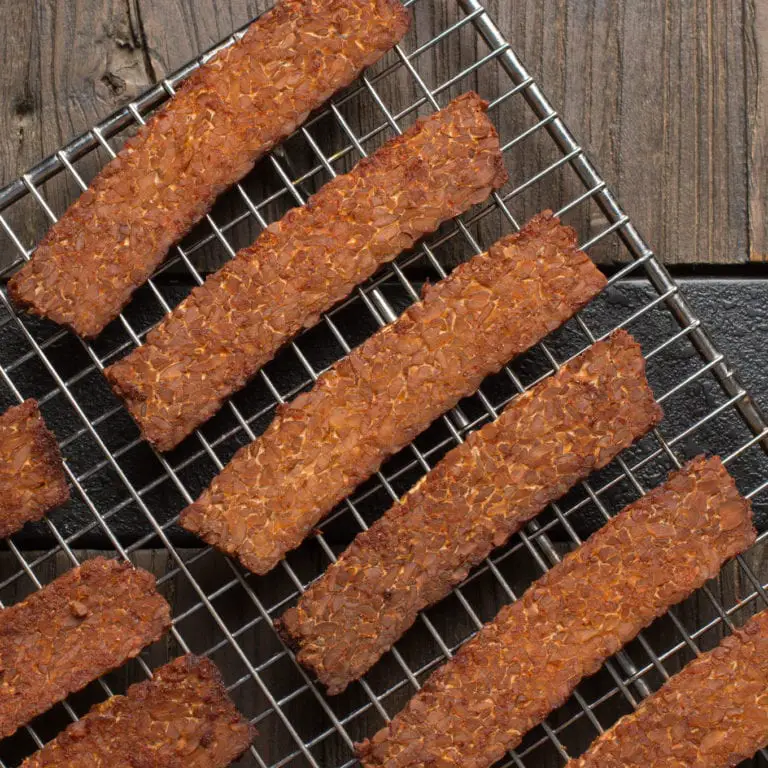 Ingredients
1/4

cup

tamari

1/4

cup

filtered water

3

tbsp

maple syrup

2

tsp

liquid smoke

1/2

tsp

garlic powder
Instructions
Add all ingredients to a 9"x13" baking dish and stir to combine.

Slice tempeh into 16 to 20 slices. Thinner slices will yield a more crispy 'bacon'!

Lay tempeh slices in a single layer in the baking pan and leave to marinade. We prefer to let ours marinade overnight to soak up all that delicious flavour, but if you're in a hurry, you can leave it for just 30 minutes to an hour. 

Remove tempeh from baking dish and lay flat in a single layer on a baking sheet and bake in a 375°F oven for 20 minutes before flipping 'bacon' and baking for an additional 10 minutes, being careful not to burn.