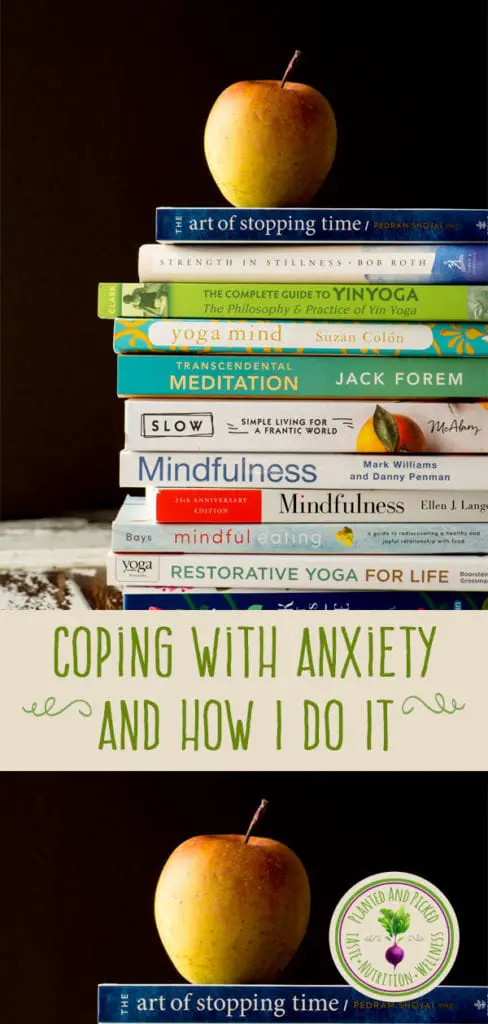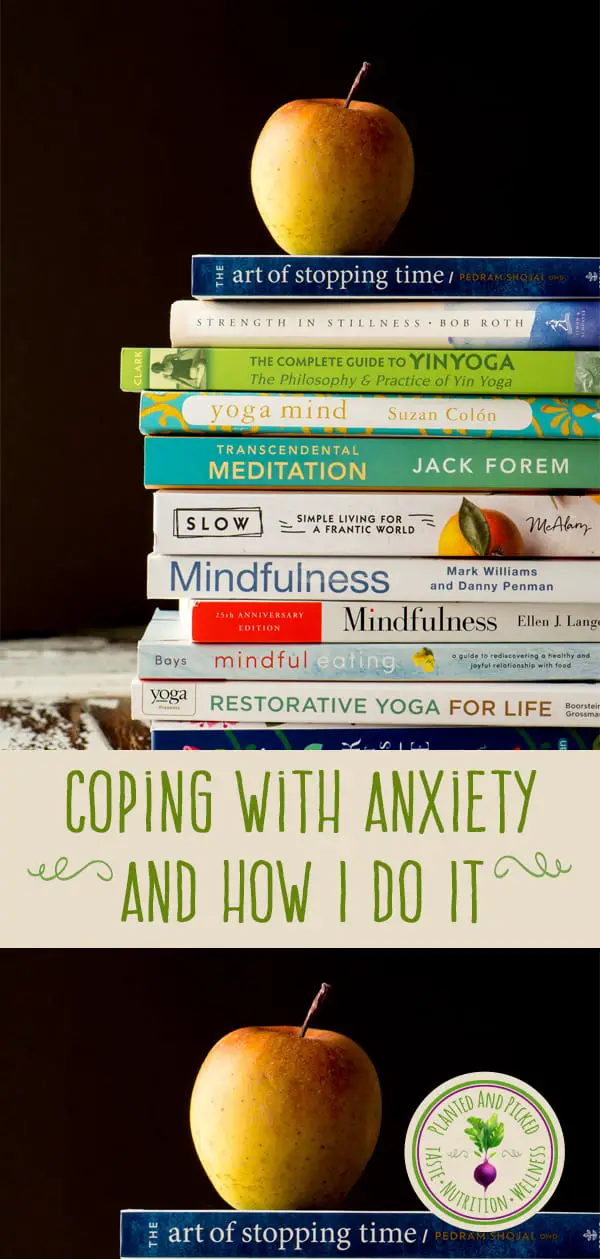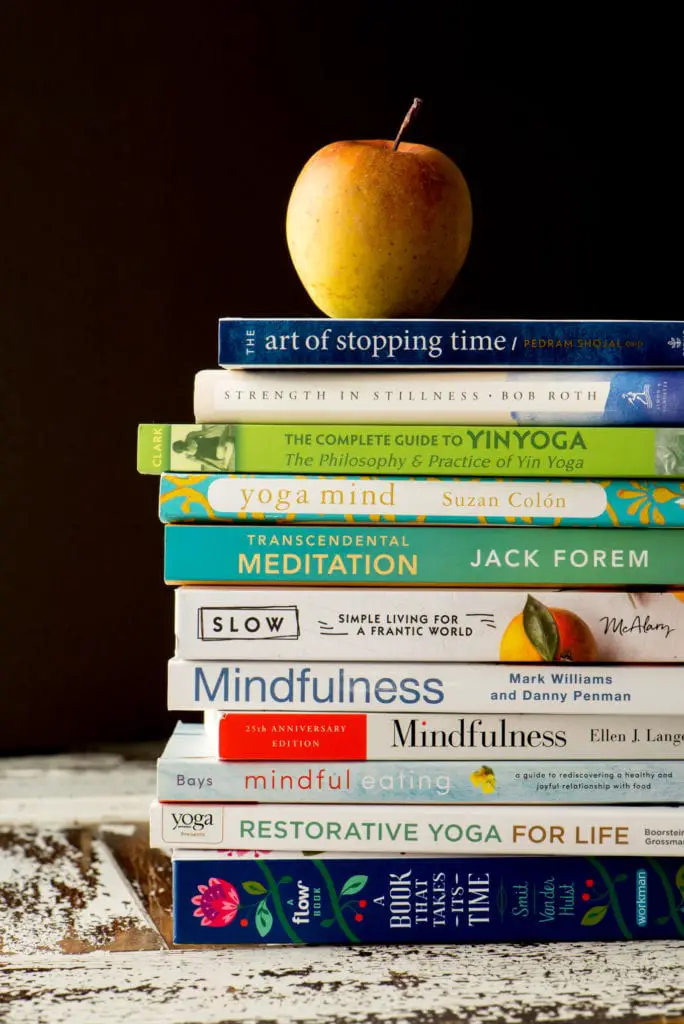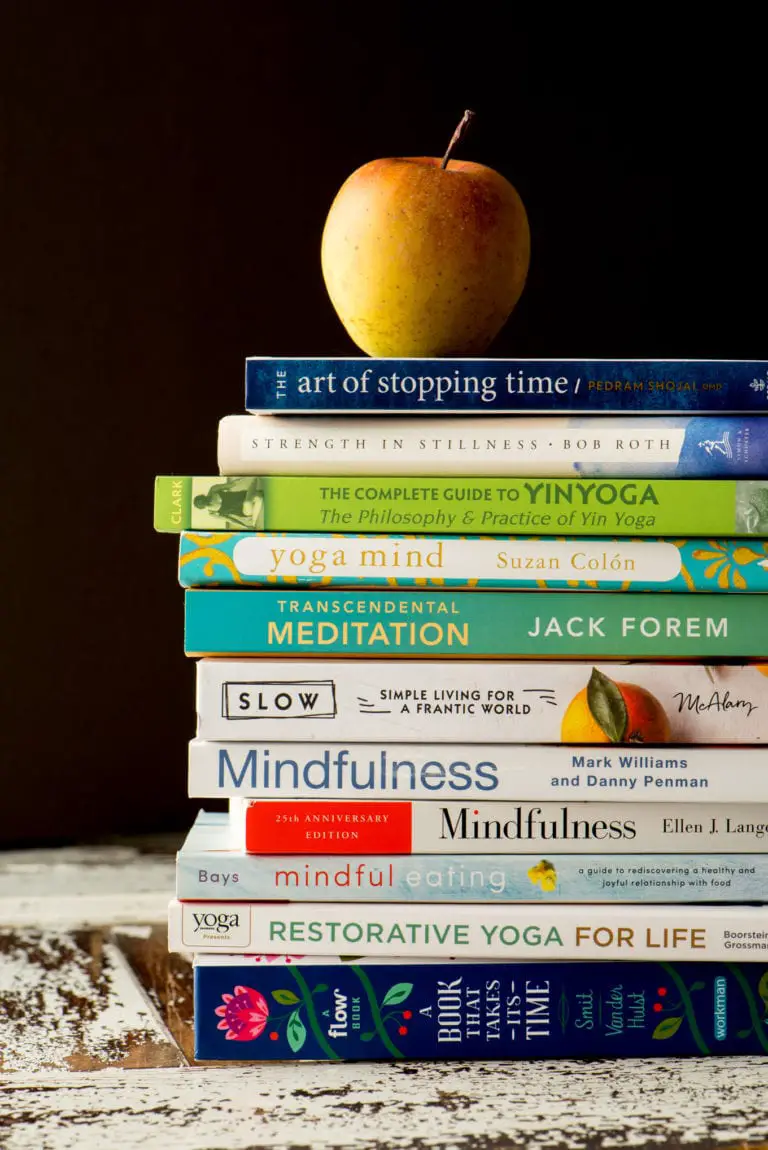 Along with any medical support that is required in treating anxiety, there are nutrition and lifestyle practices that may help you progress on your path to coping and healing. Progress in coping with anxiety can be made with many little steps. In this blog post I share some of my research and practices that I use that have helped me. It is always recommended to seek the advise of a medical professional in this area.
Struggling with Coping with Anxiety
For as long as I remember, I have struggled with anxiety. This is partially because I was always a sensitive child. I had anxiety every time I had to do something new or that put me front and centre. I have gained some confidence over the years and through life experience have become less sensitive. However, anxiety and panic attacks still arise sometimes, and I have to constantly work to manage it.
2018 was an especially stressful year for me both professionally and personally. I did not give myself the proper self care and permission to relax. Therefore, I was in a constant state of fight-or-flight for months. After months of sleepless nights, out of balance hormones, and digestive issues, I accepted the aid of a low-grade prescription drug to help ease anxiety and aid in getting some sleep. After a few weeks, I started to feel better but knew that I had to figure out how to heal myself so that I could try to wean myself off medication.
I spent more time researching food and lifestyle changes that would help me in coping with anxiety naturally and calm my nervous system. Below are some key changes that I incorporated into my daily routine. After six months I was able to stop taking medication and I also continue to incorporate these lifestyle and foods into my daily practices. I am far from perfect in being consistent but am working on it daily.
Lifestyle Recommendations to Ease Anxiety
Exercise
High intensity or long duration exercise can actually increase your 'flight or fight' response as well as raise cortisol levels and may be too much strain if you are already feeling unbalanced. However, exercise like walks in nature, 'forest bathing' and some light strength training can help to decrease stress and anxiety.
Yoga such as Yin and Restorative
There are many types of yoga and in North America styles such as Vinyasa, Bikram and power yoga have taken off. However, to reduce stress and anxiety, I incorporate restorative and yin yoga practices which help support the parasympathetic nervous system – our 'rest and digest' part of the autonomic nervous system.
Meditation
Meditation can be hard for most people and takes practice. However, even 5 minutes a day can make a difference and ease anxiety. Your mind will wander and that is normal! Just make time to do it anyway. Several studies suggest that mindfulness meditation can benefit those who struggle with stress, anxiety and depression issues. A literature review conducted in 2014 assessed 47 mindfulness meditation trials that involved around 3,515 participants. That review concluded that meditation is a useful tool that helps relieve symptoms of anxiety and depression. And not only do meditators feel less stressed, their levels of the "stress hormone" cortisol also decrease measurably. I try to incorporate at least one 15-minute meditation session per day and am working on a daily morning practice.
Sleep
To help ensure that you get 7 to 9 hours of sleep each day, it's best to practice going to bed at the same time every night and getting up at the same time each morning. Do this on the weekends as well when possible. The consistency will help you to fall asleep and stay asleep. About an hour prior to going to bed, I wind down by having some chamomile tea, doing some light destressing yoga poses and doing some reading. It is best to avoid TV and other electronics before bedtime as they can be stimulating.
As you can see, there are many lifestyle changes that you can incorporate everyday that will allow you to reap the benefits of calming the nervous system and easing anxiety all day long.
Nutrient Recommendations to Help Ease Anxiety
There are many foods, herbs and spices that have been shown to help reduce stress hormones and aid in coping with anxiety. These include:
| | |
| --- | --- |
| Zinc | Nuts, Seeds (esp. Pumpkin) and nut butter, beans, whole grains and leafy greens |
| Vitamin C | Bell peppers, strawberries, kiwi, oranges, broccoli and tomato |
| Vitamin D | Mushrooms and vegan vitamin D supplements |
| Selenium | Brazil nuts, sunflower, sesame and flax seeds, brown rice and green veg |
| Omega 3's | Flax, chia and hemp seeds, walnuts, wild rice, leafy greens, fortified foods and vegan supplements (algae) |
| Magnesium | Leafy greens, nuts, seeds and whole grains |
| Probiotic Rich Foods | Kimchi, sauerkraut, vegan yogurt and kefir, miso soup, kombucha and sourdough bread |
| Turmeric | Add to smoothies and cooked dishes |
| Chamomile | Enjoy as a tea at night |
| Maca | Add to smoothies |
| Green Tea | In one study, anxiety prone subjects were calmer during a test if they took 200 mg of L-Theanine beforehand (the compound found in green tea) |
| Holy Basil | You can enjoy this as a tea or add tea base to smoothies |
| Lavender | Enjoy in tea or add some lavender oil to a relaxing bath, or rub some essential oil on your wrists to smell when you are feeling anxious |
My Practice with Nutritional Remedies
I try to include some of the above nutrients and foods in my diet throughout the day to ease anxiety. For example, I take a vitamin D supplement in the morning and add Maca to my morning smoothie when I have one. Then I try to have a Turmeric tea mid-morning (Vadham teas are my favourite brand). After lunch, I have a Green tea and either Chamomile or Holy Basil after dinner. I also include turmeric in my food, as a supplement or in my coffee – yes you read that right! Lastly, I try to add fermented foods to my meals. I especially like Kimchi if I am having a salad for lunch.
Remember, progress in coping with anxiety can be made with many little steps. You may not always be able to eliminate the need for medication but incorporating some lifestyle and nutrition practices into your daily routine may aid you in your journey, as it has for me. Let us know if you have suffered from anxiety and what holistic remedies have worked for you. We are interested in continuing an exchange of thoughts.