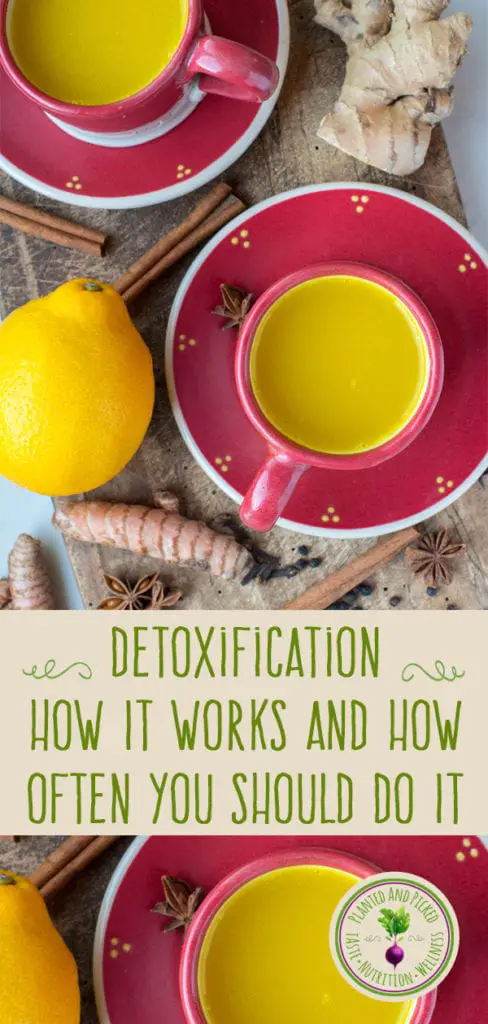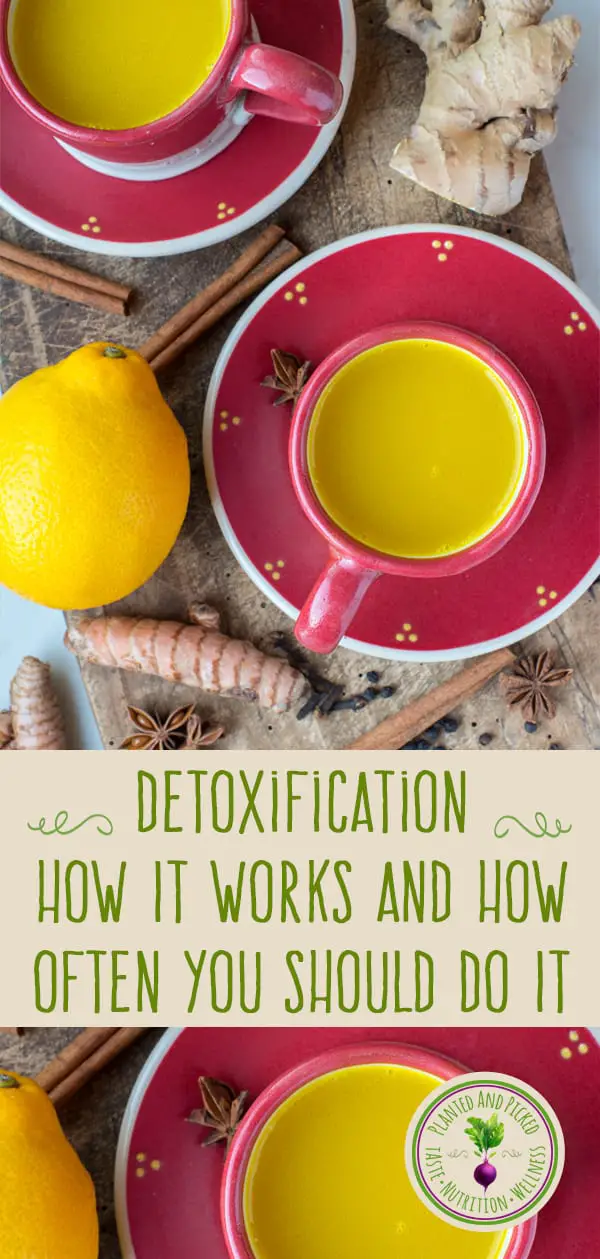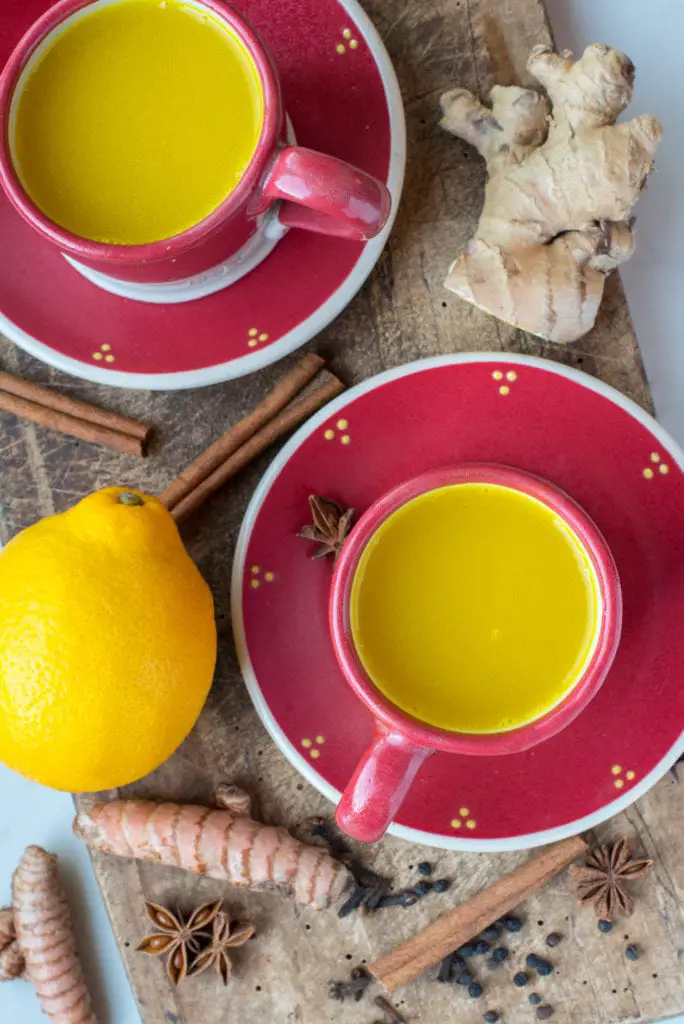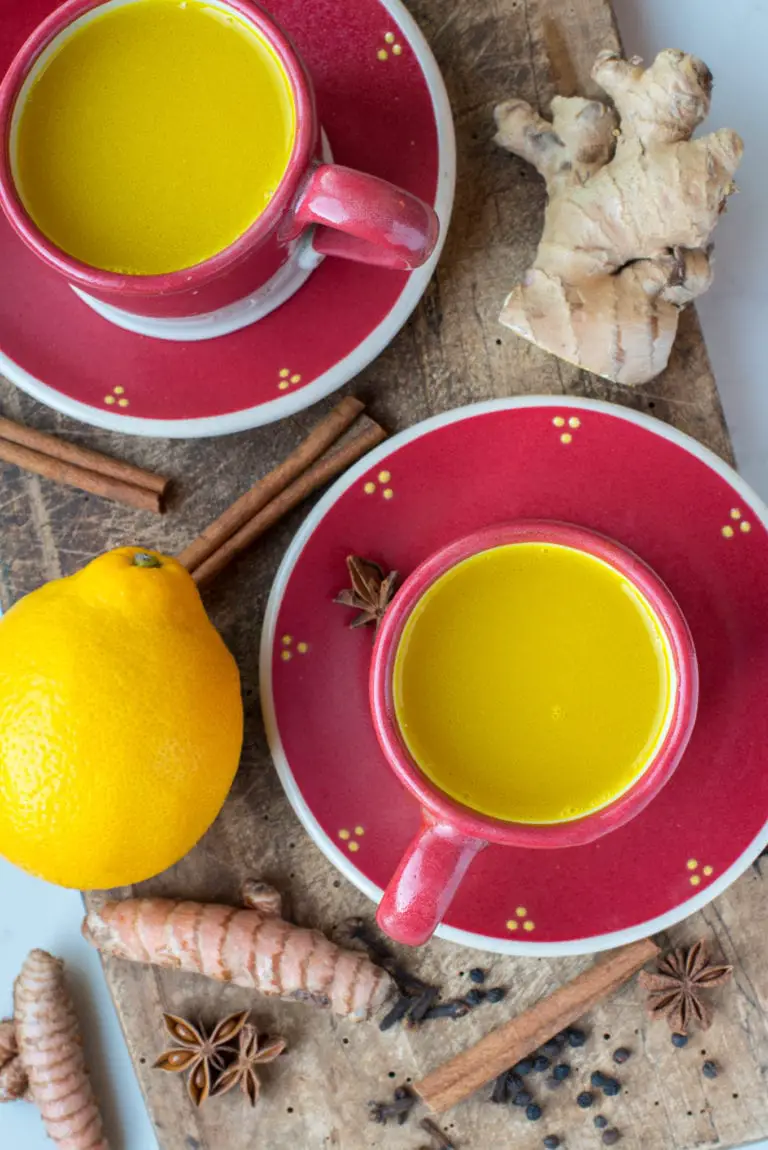 We continue our discussion on detoxification with How it works and How often you should do it. You can refer to my previous post, "Detoxification: Do You Need It", for reasons why you might need to detoxify.
Detoxification: How it Works
The majority of the detoxification process occurs in the liver. There are two phases of liver detoxification. We need certain nutrients during each phase to activate enzymes that ensure effective detoxification. During the first phase, the liver breaks down toxins (that are typically stored in fat cells) into intermediates. These are, in turn, neutralized and excreted during Phase 2. The intermediates can be more toxic than they were initially. Therefore, it's important that they are effectively processed during Phase 2, rather than being reabsorbed into the body. If you feel sick during a detox, it may be because your own released toxins are 'poisoning' you!
The illustration below summarizes the possible toxins and the nutrients required during each of the detoxification phases. It also summarizes the various waste pathways through which the waste products can be excreted.

How Often Should You Detox
According to detoxification expert, Elson M. Haas MD, people should detoxify according to their specific needs and circumstances. He also advises that, in some cases, a medical practitioner should oversee the detox.
We should give our systems a break whenever we start to feel out of balance. Indicators may include symptoms such as congestion, bloating and lethargy. The solution may be as simple as: incorporating light exercise; using a sauna; drinking lots of water and herbal teas; eating lightly; taking antioxidant vitamins like vitamin C; eating lots of fruits and vegetables; and getting a good night's sleep. A one to two-day kitchari cleanse can also be beneficial. Kitchari is a traditional Ayurvedic dish that's known for its ability to detox the body. It provides ample nutrients while pushing the toxins out of your body. Look forward to more on Ayurveda in future blog posts.
A Seasonal Detoxification Plan
If you want to focus on regular detoxification throughout the year, Dr. Hass outlines a plan in his book: The Detox Guide 3rd Edition. An example of a year-long detox program includes the following:
Spring: 7 to 21 days between March 10th and April 15th
Mid Spring: 3 days around mid-May
Summer: 7 days of fruits and vegetables near the end of June
Late Summer: 3 days
Fall: 7 to 10 days between September 11th and October 5th
Mid-Fall: 3 days of in-season produce in early November
Winter: 7 to 14 days of lighter diet in January
Keep in mind that these detox periods do not need to be hard-core water fasts or juice cleanses. They can be gentle with a focus on the recommendations from my my previous post, Detoxification: Do You Need It. A brief re-cap of these recommendations is provided below:
Eliminate toxins from your environment, lifestyle and diet as much as possible
Focus on eating a clean organic diet as much as possible, including organic grains, vegetables, fruits, legumes, nuts and seeds
Cut out hard-to-digest foods for a period of time. These include processed foods, caffeine, sugar, dairy, alcohol, meats (especially factory-farmed), soy and gluten
Include more detoxifying foods in your diet
Incorporate lifestyle recommendations such as yoga, dry skin brushing, saunas and Epsom salt baths
The benefit of a seasonal plan is that you can build that plan around seasonal produce. You eat lighter during the summer and include more watery fruits and vegetables and engage in light outdoor exercise. During the winter, focus on nourishing and warming foods such as brown rice, root vegetables, miso broth and pungent ginger. You can also focus on getting more rest and incorporating saunas. You should think of the detox periods as an opportunity to nourish your body and spirit. Don't think of them as a time of suffering and deprivation!
Protect Yourself Through the Detoxification Process
Here are a few tips for making any detox protocol safer and more enjoyable:
Keep new toxins off your plate and skin
Include the foods recommended in my previous post, Detoxification: Do You Need It. These help facilitate detoxification and support the liver
Ensure you are eating foods that provide the necessary nutrients for the detoxification process. These include vitamin and mineral rich fruits and vegetables as well as brassica vegetables for their sulfur content
Fibre-rich food will help you to bind and eliminate toxins – think chia seeds and beans
Drink lots of fresh, clean water
Get adequate sleep and rest
My Selection of a Detoxification Plan
I have done some mini cleanses and detox programs in the past for 1 to 3 days. However, I wanted to challenge myself to a longer detoxification program. I also wanted to ensure that it was well researched and reputable. There are so many programs and products on the market. Most of them are not designed by individuals who are educated and knowledgeable on the detoxification process. They do not include the proper foods to support the process in the healthiest way possible. They can simply recirculate toxins without actually eliminating them or having any long-term impact.
The program that I chose was the 26-day detox by Robyn Openshaw. Robyn also has a podcast called Vibe. It focuses on how to raise your vibration in order to live a healthier and more productive life. Robyn has spent many years studying detoxification as well as experimenting with detox programs for herself. Her program incorporates both food and lifestyle practices. It reflects the science of how the body detoxifies and how that process can be aided and accelerated. It is focused on detoxification for the colon, kidneys, liver and gallbladder.
My Experience with the 26 Day Plan
The detox plan is strict and 26 days is a long time to commit to. As a result, there were some days when I did not follow the plan exactly. I did complete 21 out of the 26 days and would say that I followed it about 90% of the time. My experience with the plan and my observations are summarized below:
I eat a fairly clean diet already and, so I did not experience any withdrawal symptoms. I was tired during part of the first week. It is normal to experience some fatigue and lethargy, so you should incorporate more rest. My energy levels rebounded after about 4 days.
I like to eat what I feel like on any particular day. Following a strict diet for each meal was difficult for me at first. However, as I proceeded through the plan, I actually enjoyed the time savings. It was efficient and I tended to stick more with a consistent eating schedule.
I don't like to repeat meals each day. I really don't even enjoy leftovers unless it's at least a few days later. There were times when I couldn't stand to eat the same food again, so just skipped the meal entirely.
I experienced some hunger in the first couple of days. However, that hunger went away completely after about day 3, as did any food cravings, especially for sugar.
I eliminated coffee for the first week and a half. However, I started to allow some caffeine to sneak back in over the course of the 21 days.
I lost 8 pounds over the course of the 21 days. I think I could have done better had I followed the plan 100% of the time.
Conclusion
It is important to try to incorporate regular diet and lifestyle practices to eliminate as many toxins as possible on a daily basis. Try to eat organic, clean foods with lots of fruits, vegetables and beans. Use toxin-free household cleaners and chemical-free skincare products. Drink clean spring or filtered water and incorporate lifestyle practices such as dry skin brushing, saunas, yoga and meditation. Strive to incorporate seasonal cleanses as it is impossible to avoid all toxicity given the world that we live in.
We love to connect with you and hear about your experiences. Have you tried a detox program in the past? If you have, which one and how did it work for you? Leave a comment and I'll follow up with you.