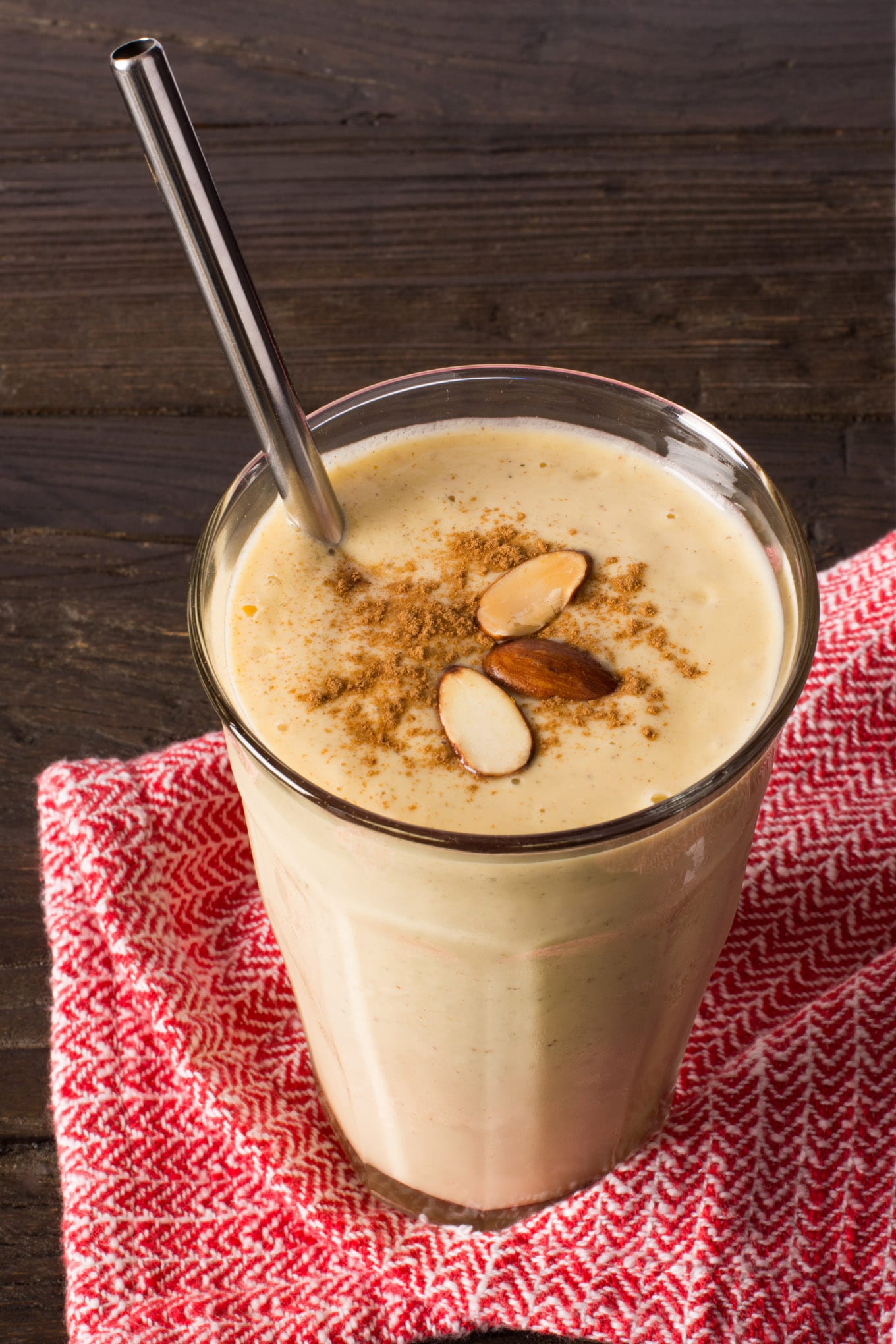 A post workout protein smoothie replenishes your body with a balance of high quality protein (for muscle repair), carbohydrates (for energy) and healthy fats (to reduce inflammation).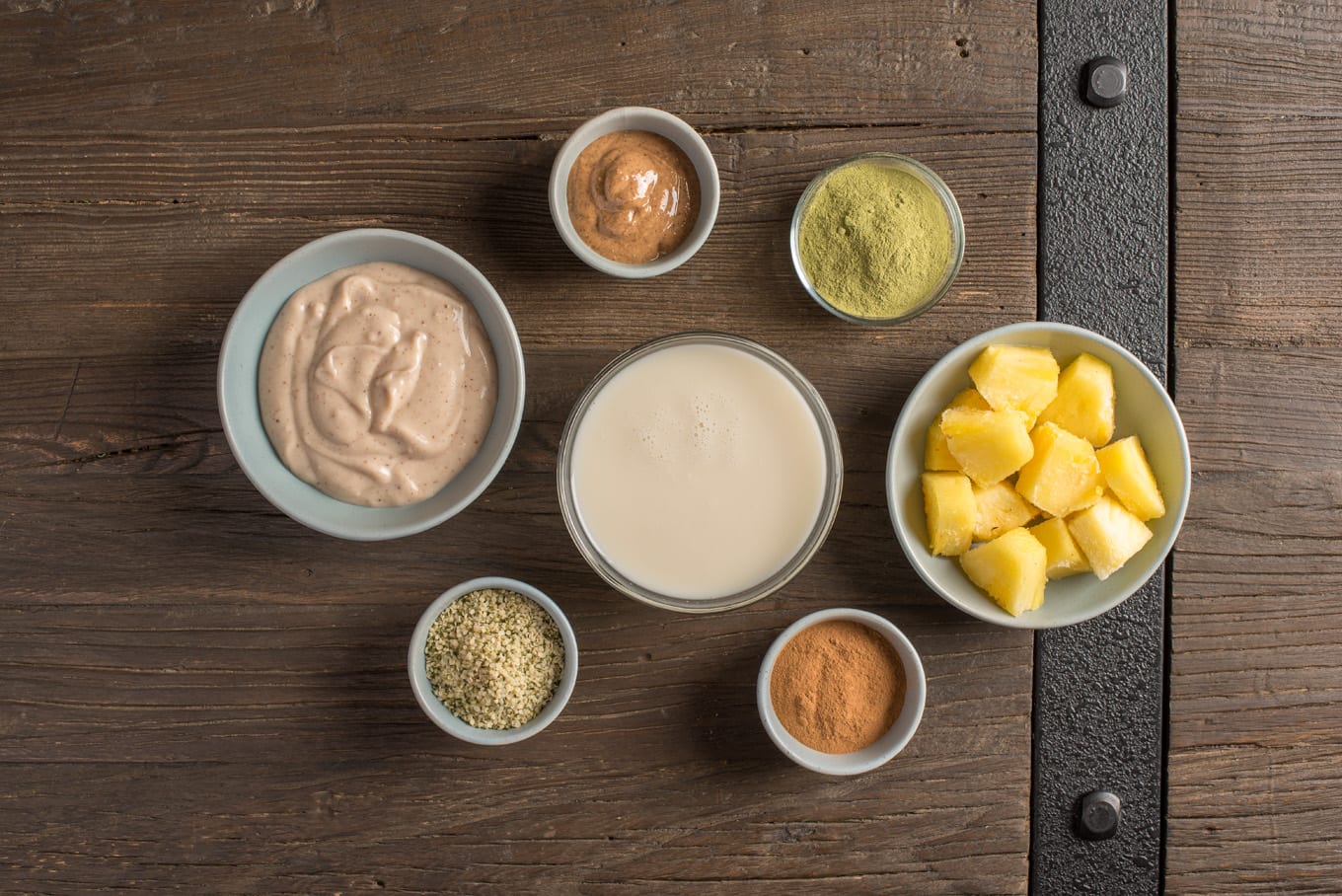 What's in this Post Workout Smoothie for Your Body
This post workout protein smoothie contains about 17 g of plant-based protein. The pineapple in the recipe provides the enzyme bromelain, which is anti-inflammatory and may improve healing of minor muscle injuries. Pineapple is a sweet fruit and has a medium score on the glycemic index (56). Therefore, we include cinnamon because some studies report that it helps to lower blood sugar.
This smoothie also contains Maca Powder. Maca is a root that is typically harvested in Peru and is considered an adaptogen herb. This simply means that it helps the body adapt. Maca can help to reduce both mental and physical stress in the body. This is why including it after a workout is a good idea.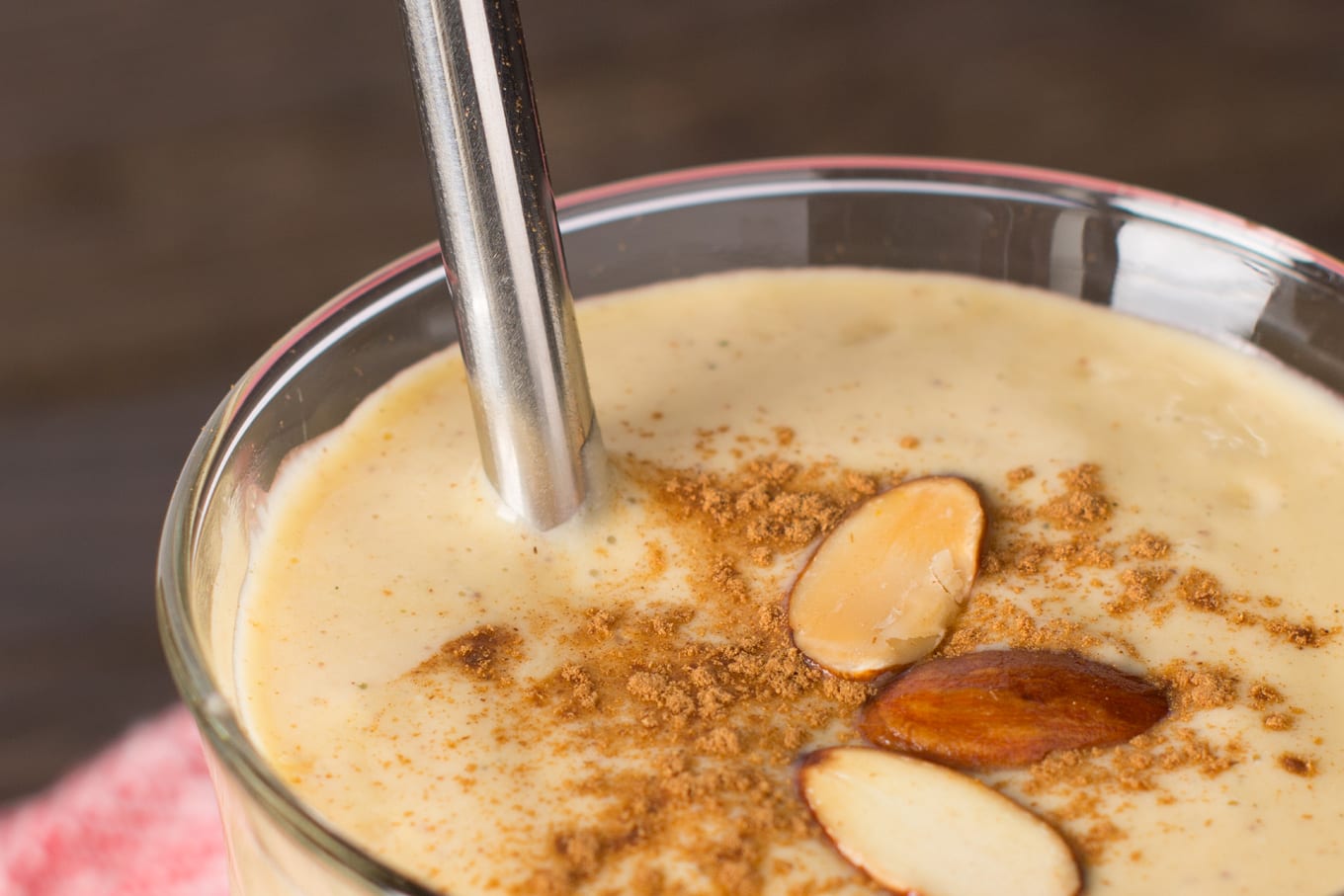 Liquid Nutrition
A post workout protein smoothie ensures that your body gets the daily requirements of protein and carbohydrates when you have an active lifestyle. Those daily requirements increase with the intensity of your workouts. We like to include both smoothies and juicing as part of our daily routine. Liquid nutrition is a fast and convenient way to get the good stuff into your body when you're on the go. We don't use liquid nutrition as a substitute for proper meal planning. However, it provides an extra shot of nutrients to supplement a regular diet. Try out our Vegan Super Greens Smoothie for a great start to your day or afternoon pick me up.
Let us know if you try out this post workout protein smoothie. We look forward to what you have to say! Leave a comment and a rating and don't forget to tag us @plantedandpicked on Instagram and hashtag it  #plantedandpicked. Thanks for checking it out!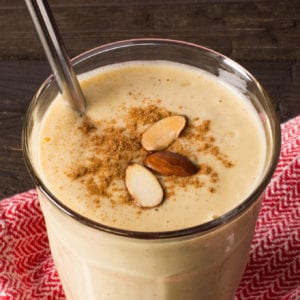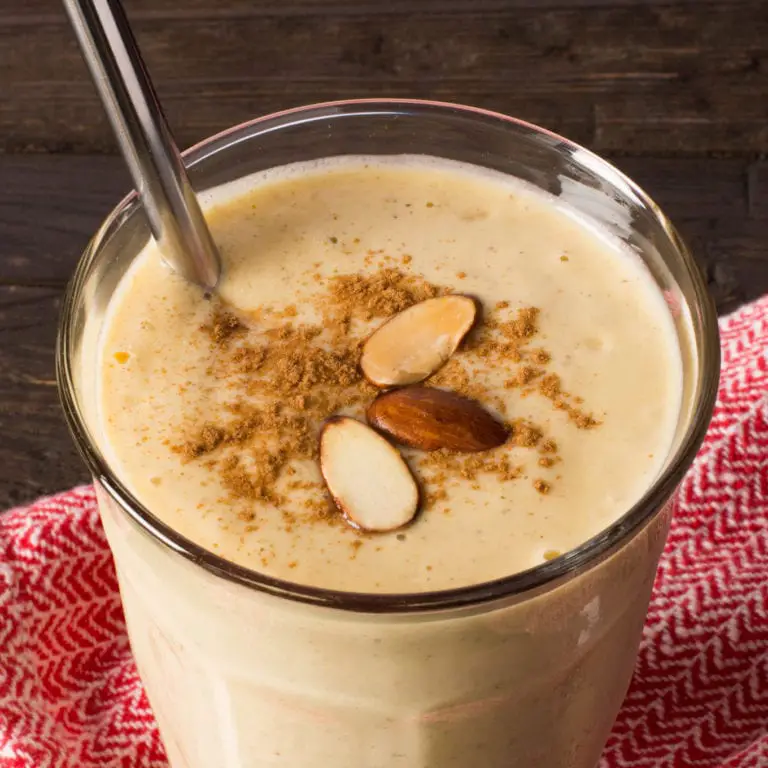 Ingredients
1

cup

unsweetened almond milk, store bought or homemade

1

cup

fresh or frozen pineapple chunks

1/2

cup

unsweetened almond yogurt or any other plant-based yogurt (for probiotics)

3

tbsp

hemp seeds

2

tbsp

raw almond butter

1

tsp

Maca powder

1/2

tsp

cinnamon

1/2

cup

ice (optional)
Instructions
Add all ingredients to a high-powered blender in the order listed and blend until well-combined. Add 4 to 5 ice cubes if you prefer a colder smoothie or if you used fresh pineapple instead of frozen.


This smoothie does not taste sweet and the preference is to keep the sugar content low. However, if you prefer a slightly sweeter taste, you could add 1 or 2 Medjool dates prior to blending.