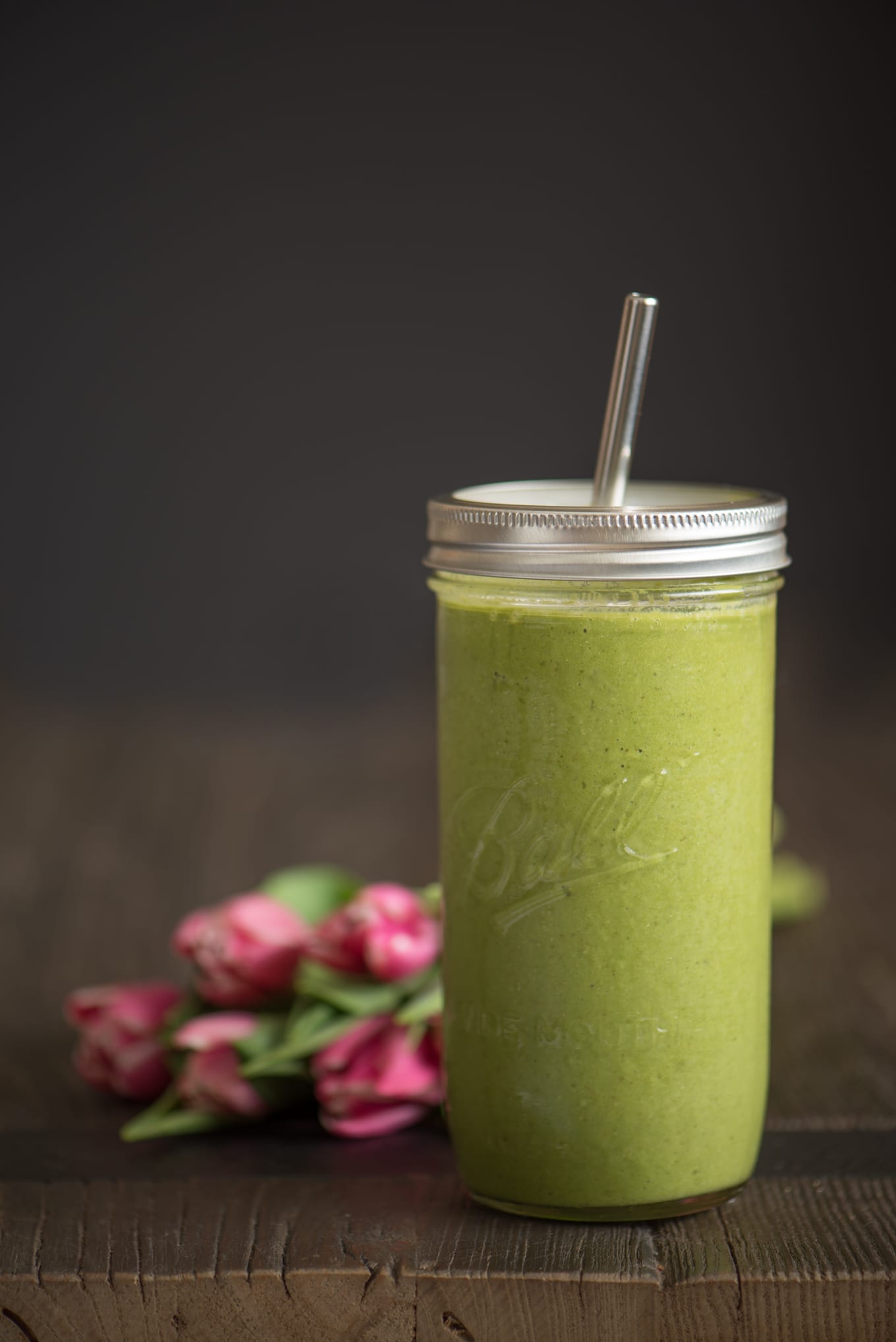 This vegan super greens smoothie is our go to green smoothie to start the day or as a pick me up if experiencing an afternoon slump. It's nutrient dense and packed with energizing greens. Greens are king in the plant based world!
All About the Greens in this Vegan Super Greens Smoothie
Greens are detoxifying and packed with vitamins, minerals and fibre. There is evidence that spinach, in particular, is beneficial in reducing blood pressure and the risk of cancer. Some greens are also good at boosting bone health because they are a good source of calcium. Note however that oxalic acid, which is found in spinach, rhubarb, chard and beet greens binds with the calcium in those foods and reduces its absorption. Oxalates can contribute to kidney stones if you are prone to them. Focus on other greens if this is the case for you. However, this is not as much of an issue with other greens such as collard greens, kale and bok choy.
Spinach in a smoothie is milder in flavour than a heartier green such as kale. However, feel free to substitute any leafy green for the spinach. Just keep in mind that the greens you pick will affect the flavour so it's a matter of taste. We use whichever greens we have on hand when we make a green smoothie and that can include dark green lettuce (very mild), swiss chard, collard greens, spinach or kale. It is good to vary your greens because they all contain different vitamins and minerals and promote different health benefits.
Including a high quality green powder (they are not all created equal!) boosts the power of this vegan super greens smoothie. One of the products we use is the Green Powder Blend from Harmonicarts (online) which contains organic chlorella, spirulina, moringa, wheatgrass and alfalfa.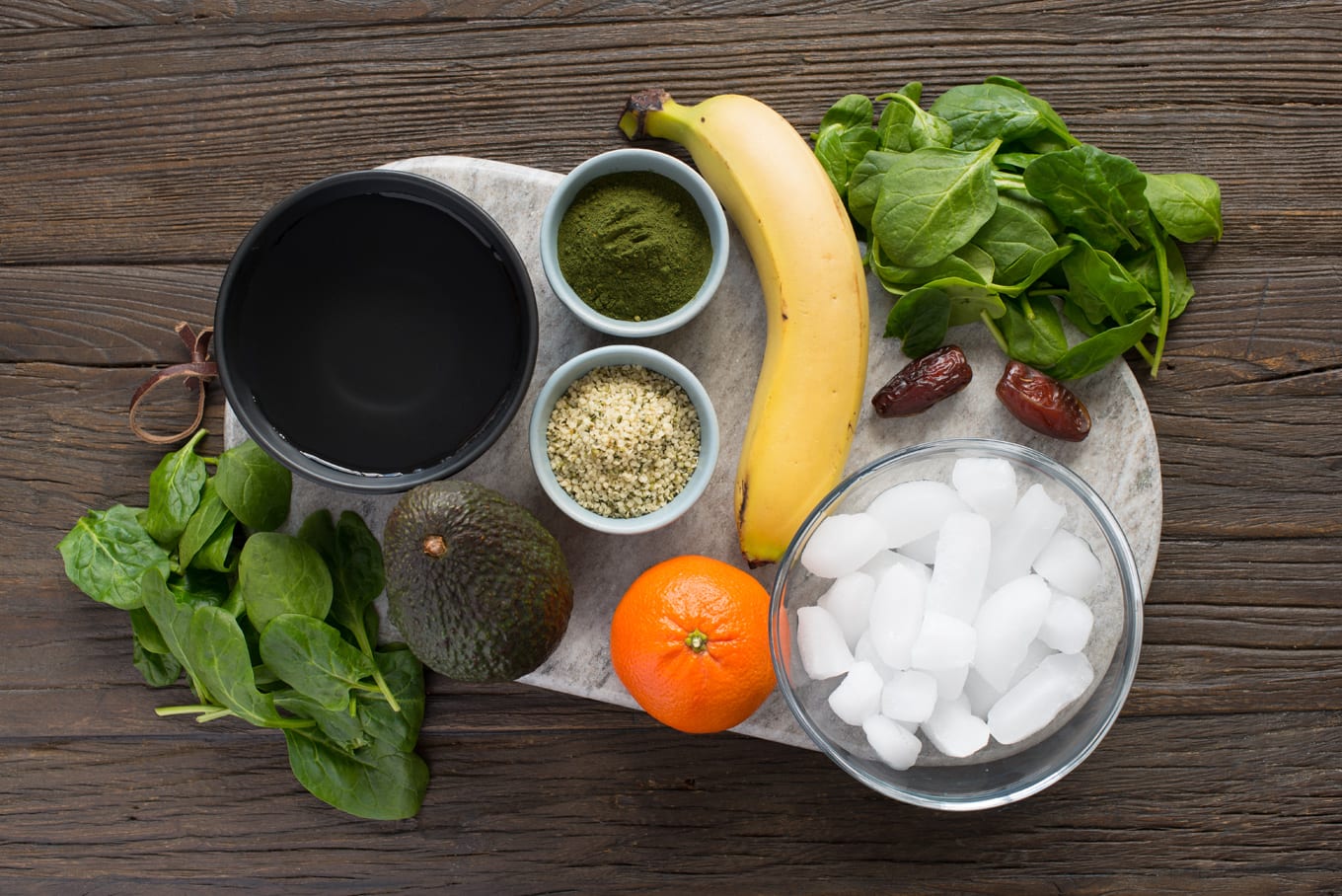 The Supporting Cast . . .
Adding citrus (in this case an orange) to recipes that contain greens helps you extract and absorb some of the nutrients such as iron. We also include a couple of mineral rich dates for sweetness and avocado for creaminess. The ice makes any smoothie more palatable. Here, we use electrolyte rich coconut water for the liquid, but if you prefer an even more creamy and rich smoothie, you can always substitute any plant-based milk for the coconut water. A fortified organic unsweetened soy or almond milk will add more Vitamin D and calcium to your meal.  The hemp seeds add protein and essential omega 3 fats.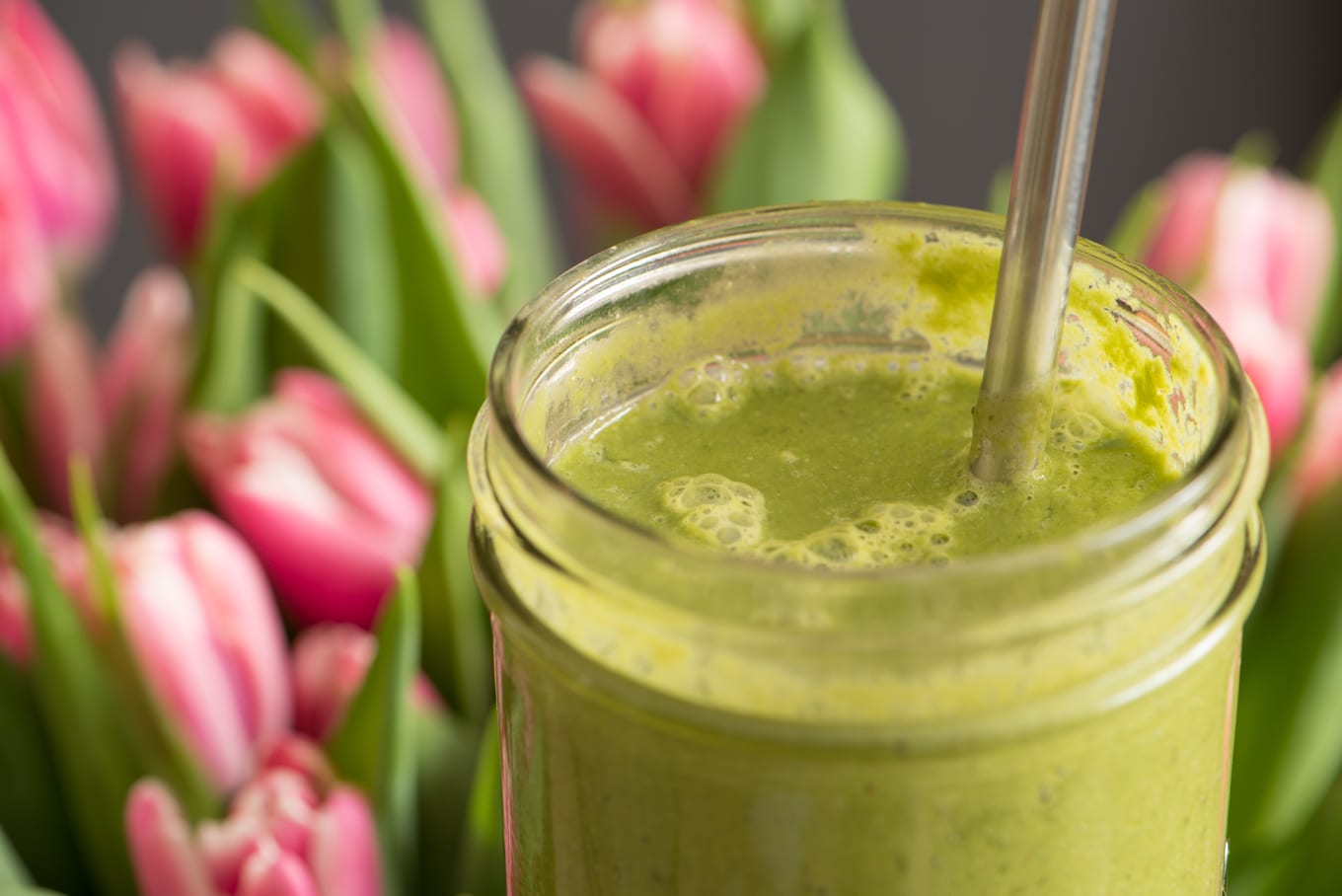 This super greens smoothie is great-tasting and vegan and you will feel amazing! This is WFPB fast food at its' finest! Pair it with a Pumpkin Spice Muffin for breakfast on the go. If you're looking for protein, try out our Post Workout Protein Smoothie for the required boost in protein that you need after an intense workout.
We hope you really enjoy this super greens smoothie. We look forward to your feedback. Leave a comment and a rating and don't forget to tag us @plantedandpicked on Instagram and hashtag it  #plantedandpicked. Thanks for checking it out!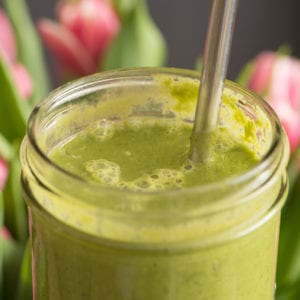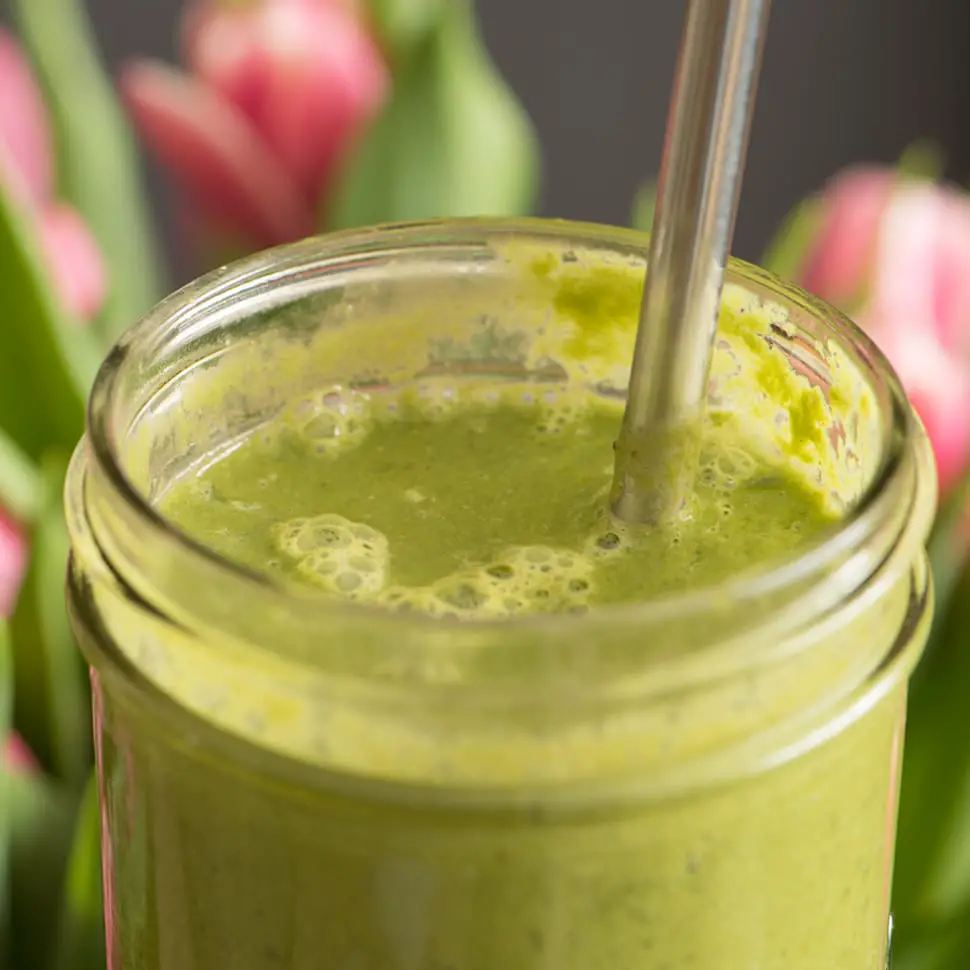 Ingredients
1

cup

coconut water

2

tbsp

hemp seeds

2

cups

spinach loosely packed

1

tsp

good quality organic greens powder

1/4

avocado

1

small frozen banana

1

mandarin orange peeled

1

cup

ice

1 - 2

medjool dates (omit for a less sweet smoothie)
Instructions
Place all ingredients in a high-powered blender for 30 seconds to a minute or until desired consistency is achieved.