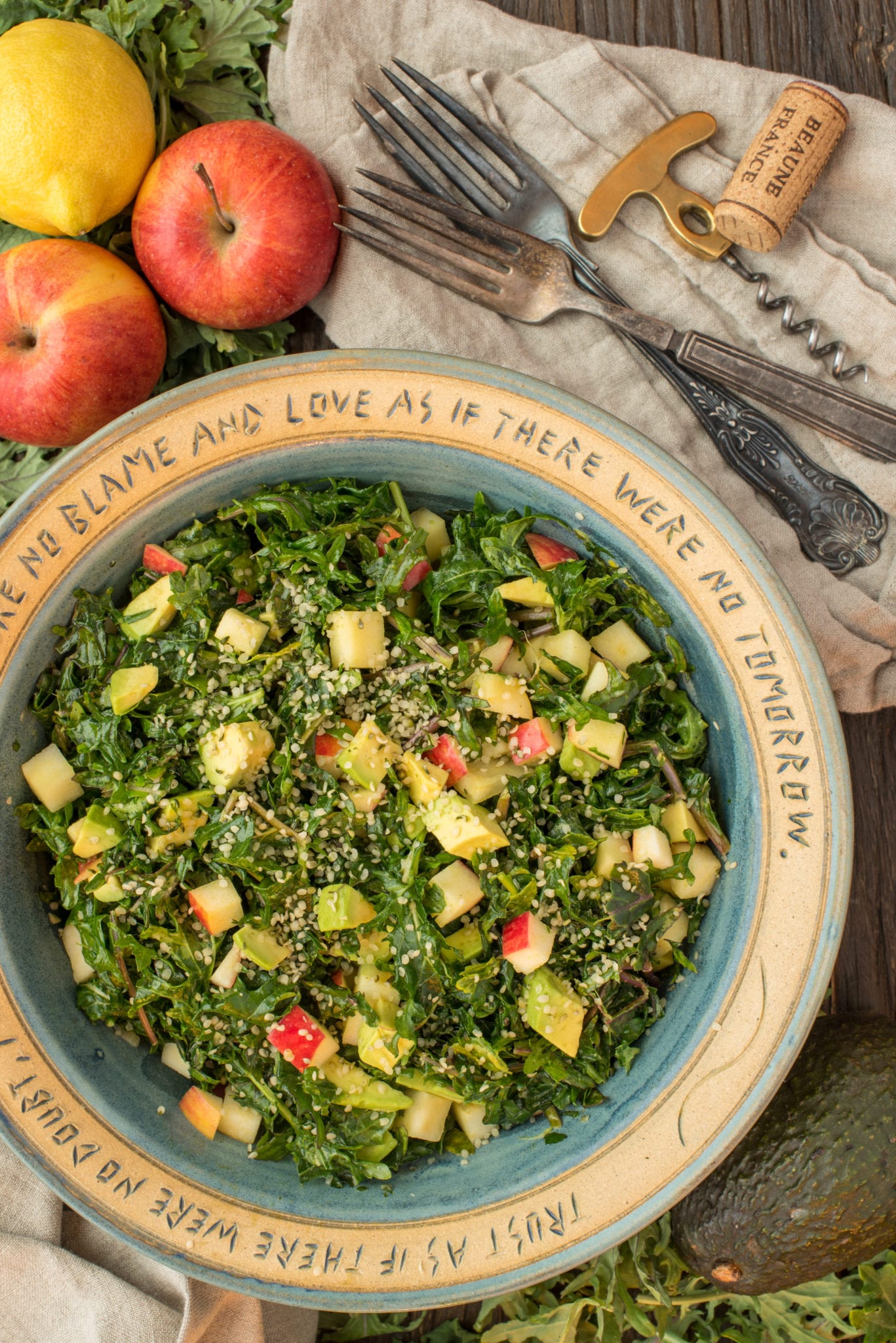 This kale and avocado salad is beautiful and vibrant and packed with nutrients! We developed this recipe because we were looking for meals that would help to support and fight cancer. 
Why This Kale and Avocado Salad Is Great For You
Kale is a powerful antioxidant and a cruciferous vegetable, which has been shown to have cancer fighting properties. Apples contain many antioxidants including the flavonoid quercitin. Quercitin has properties of being anti-viral, anti-cancer, anti-inflammatory and anti-allergenic. No wonder our grandparents used to say "An apple a day keeps the doctor away"! Garlic can help inhibit colon cancer and hemp seeds and flax oil are good sources of omega 3 fats, which are also anti-inflammatory.
Avocados are high in a heart-healthy monounsaturated fatty acid and are loaded with fibre. Therefore, it's no surprise that combining avocados and kale in this deliciously nutritious salad is a recipe for celebration.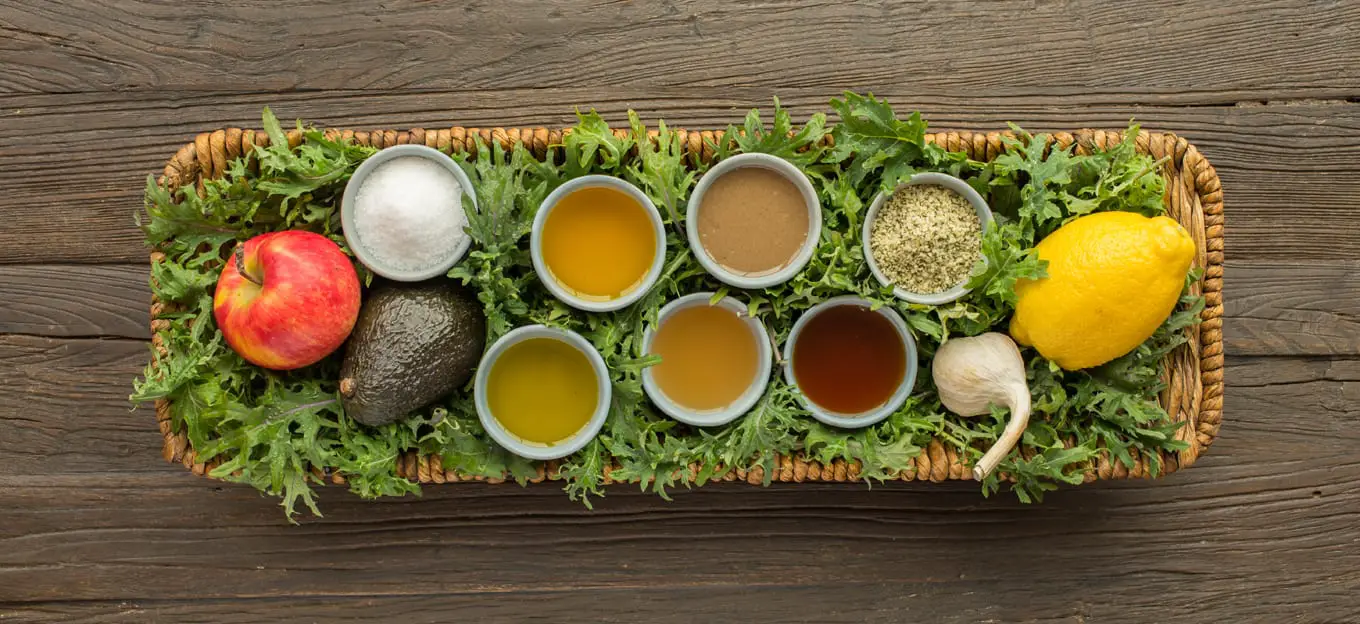 Preparing The Kale and Avocado
We use baby kale for this recipe because it is super tender. However, if you only have access to regular kale, or just prefer to use it, no problem! Just ensure that you tear the kale into smaller pieces and that you massage it for a longer period of time. This will help to break down the fibres before adding the avocado and apple to the salad bowl.
An easy method for dicing the avocado is to dice it inside the shell. Cut it in half and remove the pit and use a butter knife to make cuts lengthwise and then cross wise. Use a soup spoon to remove the diced pieces. This is less messy and helps to keep your avocado pieces from getting mushy.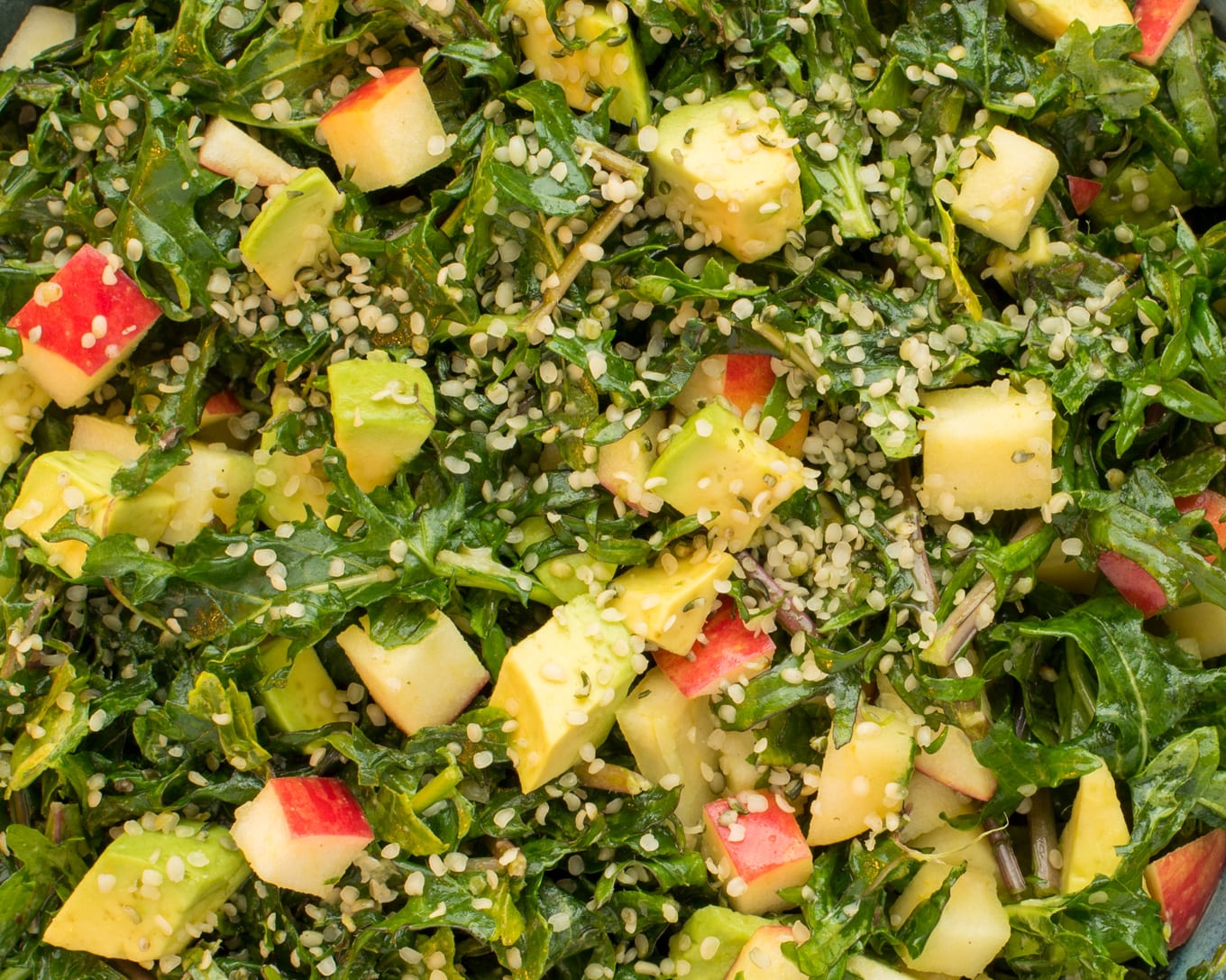 You can pack this Kale and Avocado Salad for lunch or serve a smaller portion as an appetizer at dinner. It is sweet and creamy and even the kids enjoy it! We really like this salad as a side to this Vegan Mexican Chili with Real Chilis or our Vegan Red Lentil Chili.
We hope you like this green machine as much as we do and look forward to your feedback. Leave a comment and a rating and don't forget to tag us @plantedandpicked on Instagram and hashtag it  #plantedandpicked. Thanks for checking it out!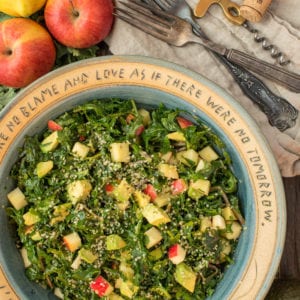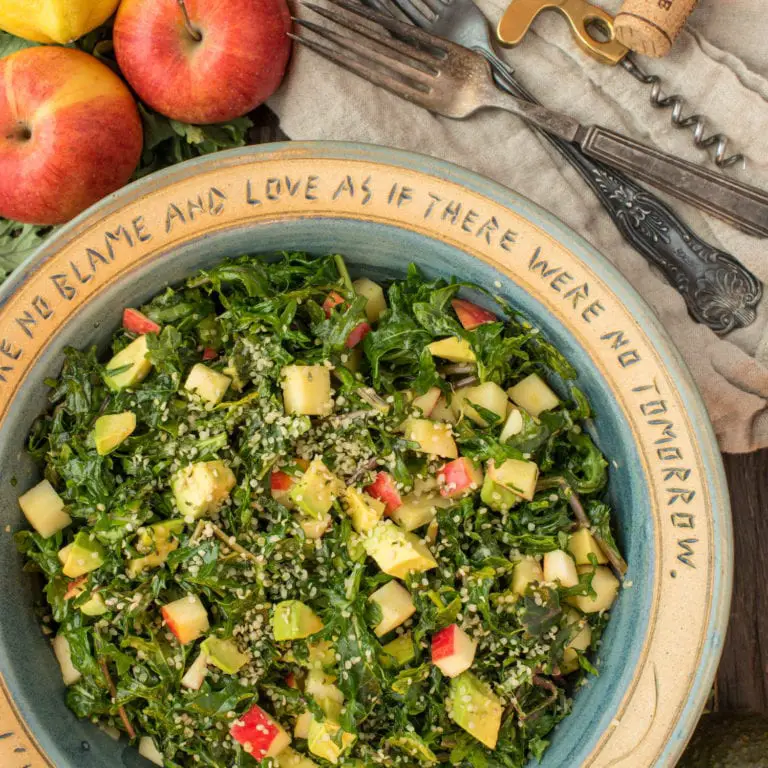 Ingredients
Dressing
2

tbsp

flax or extra virgin olive oil

1

tbsp

tahini

2

tbsp

lemon juice

1

tbsp

apple cider vinegar

2

cloves

garlic minced

1/4

tsp

sea salt

1

tbsp

maple syrup
Salad Components
10

oz

baby kale

1

apple cored and diced (skin on)

1

medium avocado cubed

2

tbsp

hemp seeds
Instructions
Whisk together the oils, tahini, lemon juice, apple cider vinegar, minced garlic, maple syrup and sea salt.

Tear baby kale and place in a serving bowl. Pour the dressing over the kale and massage lightly for minute or two to tenderize the kale and break down the fibres.

Add the chopped avocado and apple and toss to coat. 

Sprinkle with the hemp seeds and serve!