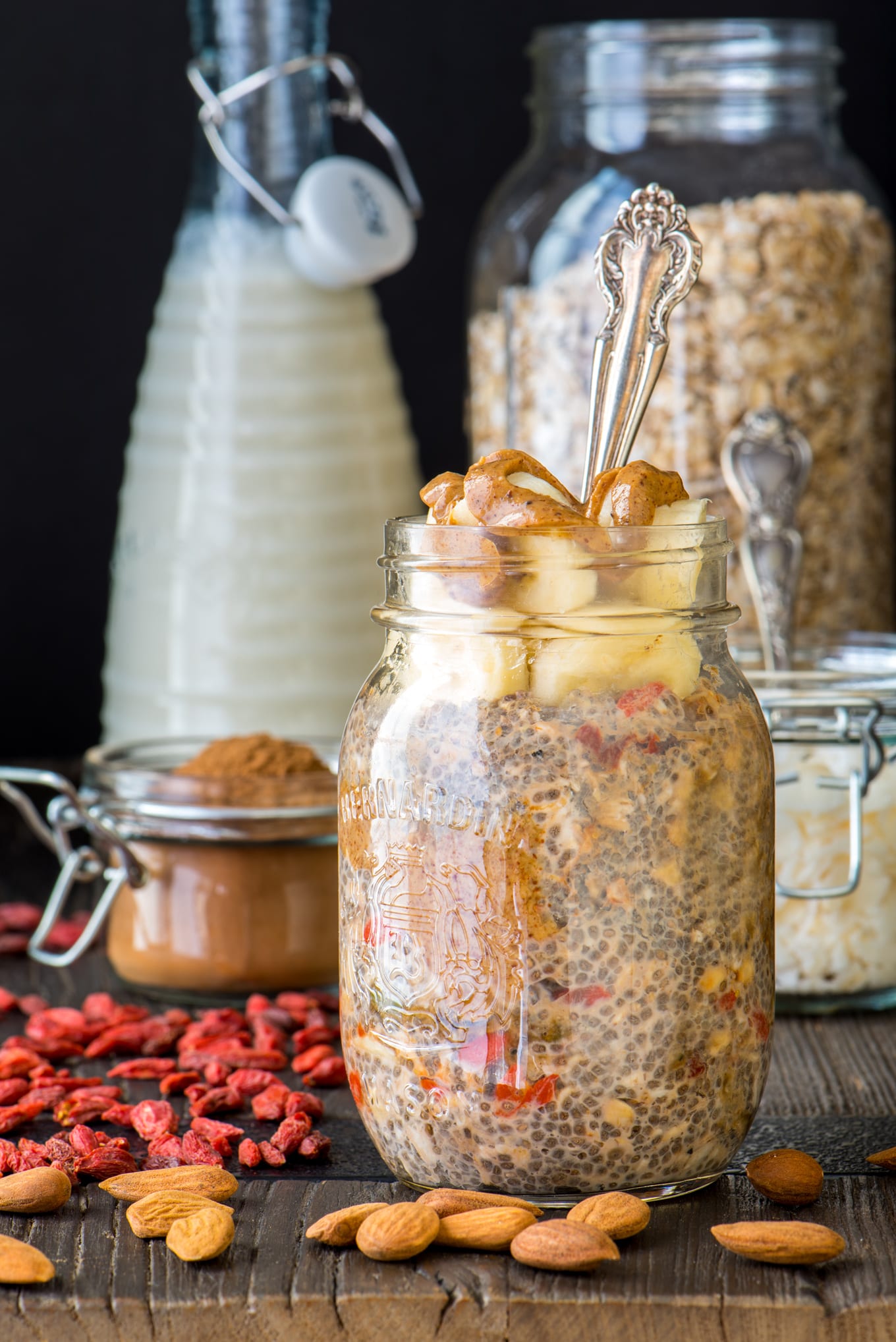 A serving of delicious nut butter overnight oats sitting in the fridge ready for you in the morning is perfect. They're wonderful when you have kids to get ready for school or you have to be somewhere early because you can grab this nutritious breakfast and go!
What's in this Nut Butter Overnight Oats for You?
This breakfast is more than just a fast and convenient way to start your day. It also contains loads of nutrition with 18 g of protein and 12 g of fibre.  The fibre in oats is a soluble fibre, which helps to scoop up and absorb excess cholesterol and toxins in order to help eliminate them. Oats are also a good source of many minerals such as zinc and magnesium.
Most people don't associate oats with their antioxidant capabilities, but they are actually high in an antioxidant called Avenanthramide. This antioxidant has been shown to help reduce high blood pressure.  The goji berries in also add to the antioxidant benefits. For more information on the benefits of antioxidants, please see our Wellness Post:  Antioxidants and Foods Containing Them. The chia seeds in this recipe not only help to thicken up the oats, but also provide a good source of essential omega 3 fats.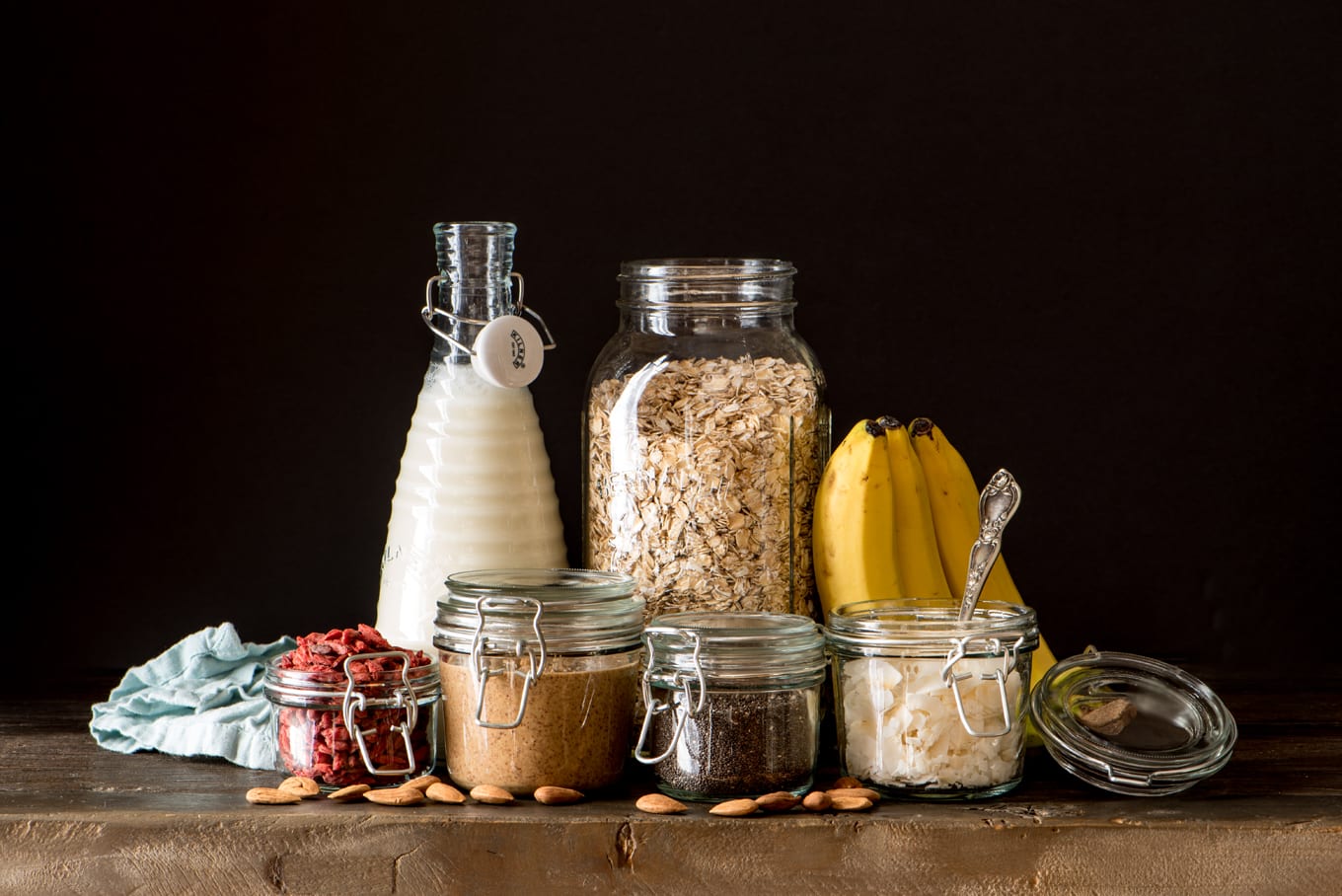 It's So Quick and Easy to Prepare!
Just add the almond butter, rolled oats, chia seeds, goji berries and almond milk to a container, stir and place in the refrigerator overnight. It's ready like that in 5 minutes. Go ahead and make more than one of these at the same time so that breakfast is ready for the next few days. Just slice up a banana and add a little more almond milk if you like and enjoy.
Experiment with Options
You can switch out the almond butter with any nut butter of your choice. Why not try cashew butter or even a sunflower butter if you're looking for a nut-free version. You can also replace the almond milk with any of the other great plant-based milk alternatives. Try some ground flax seed in place of the chia seed. Perhaps add a little vanilla extract for a new flavour.
There are so many topping options for these nut butter overnight oats. Try including any fresh berries, coconut and cut-up orange segments. Sprinkle on some cacao nibs for a chocolatey taste that would be a fantastic complement to the orange segments. Top it all with some maple syrup, honey or agave nectar for a vegan alternative if you prefer your oats a little sweeter.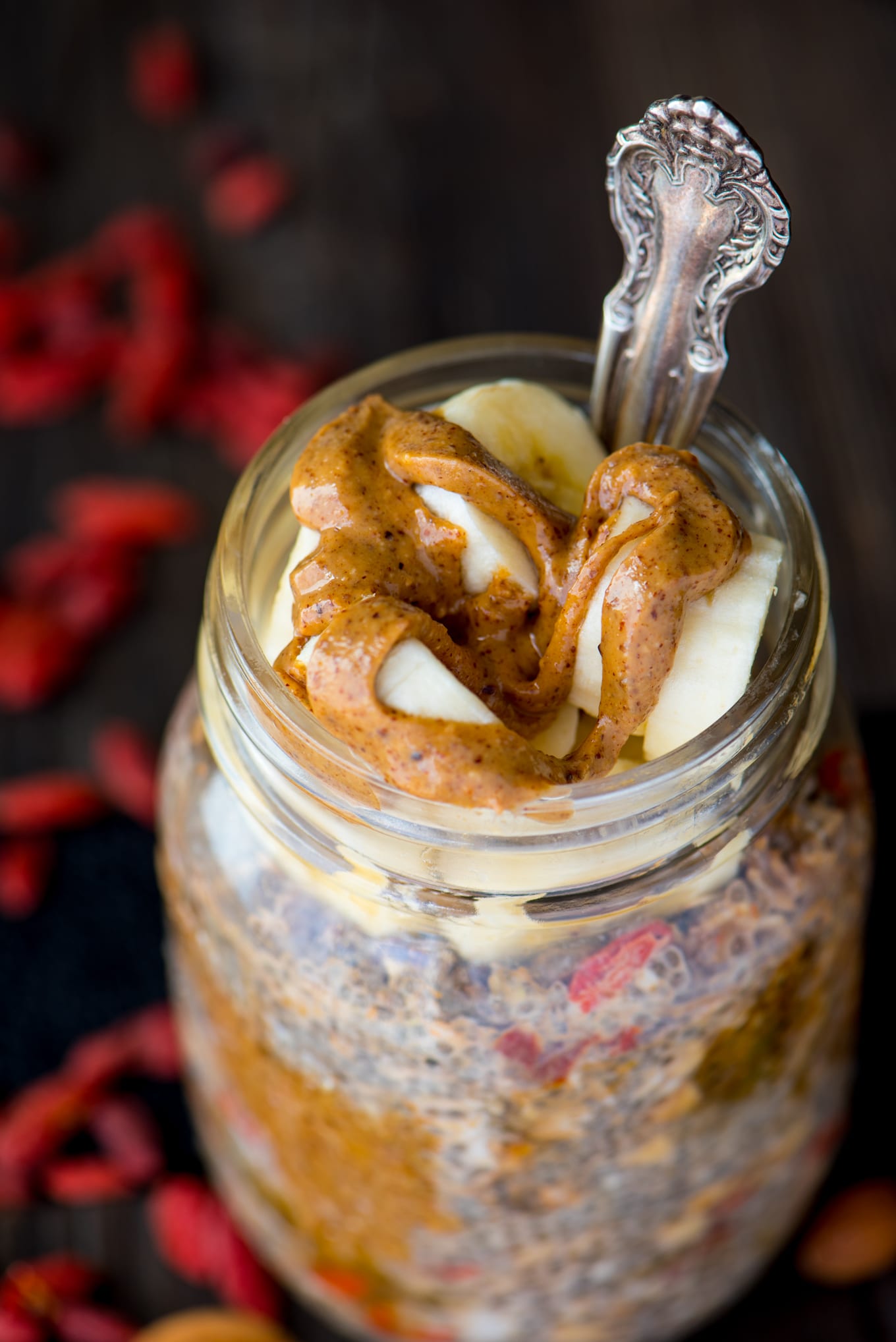 Our Vegan Super Greens Smoothie is another great start to your day. If you try these nut butter overnight oats, please let us know how it worked out and how you may have changed it up a little. We value your comments. Leave a comment and a rating and don't forget to tag us @plantedandpicked on Instagram and hashtag it  #plantedandpicked. Thanks for checking it out!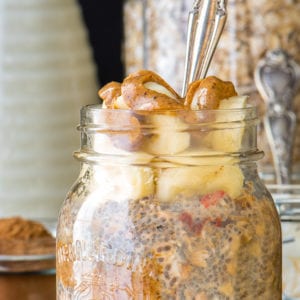 Ingredients
Overnight Oats
1/3

cup

old fashioned rolled oats

1

tbsp

chia seeds

2/3

cup

unsweetened plant-based milk such as almond

2

tbsp

raw almond butter or other nut butter

1

tbsp

goji berries
Optional Toppings
banana slices

coconut

maple syrup

sunflower seeds
Instructions
This recipe is made the night before you plan to eat it for breakfast.

In a jar or bowl that can be covered, place oats, chia seeds, 'milk', nut butter and goji berries.

Stir the ingredients together, There will be still be chunks of nut butter which is fine. Cover and place in the fridge overnight.

In the morning, add extra milk if desired and any additional toppings that you like. We like to add chopped banana and coconut flakes. If you prefer a sweeter oats, drizzle with some maple syrup. 

This is portable so you can pack it to take with you if you are in a rush in the morning.