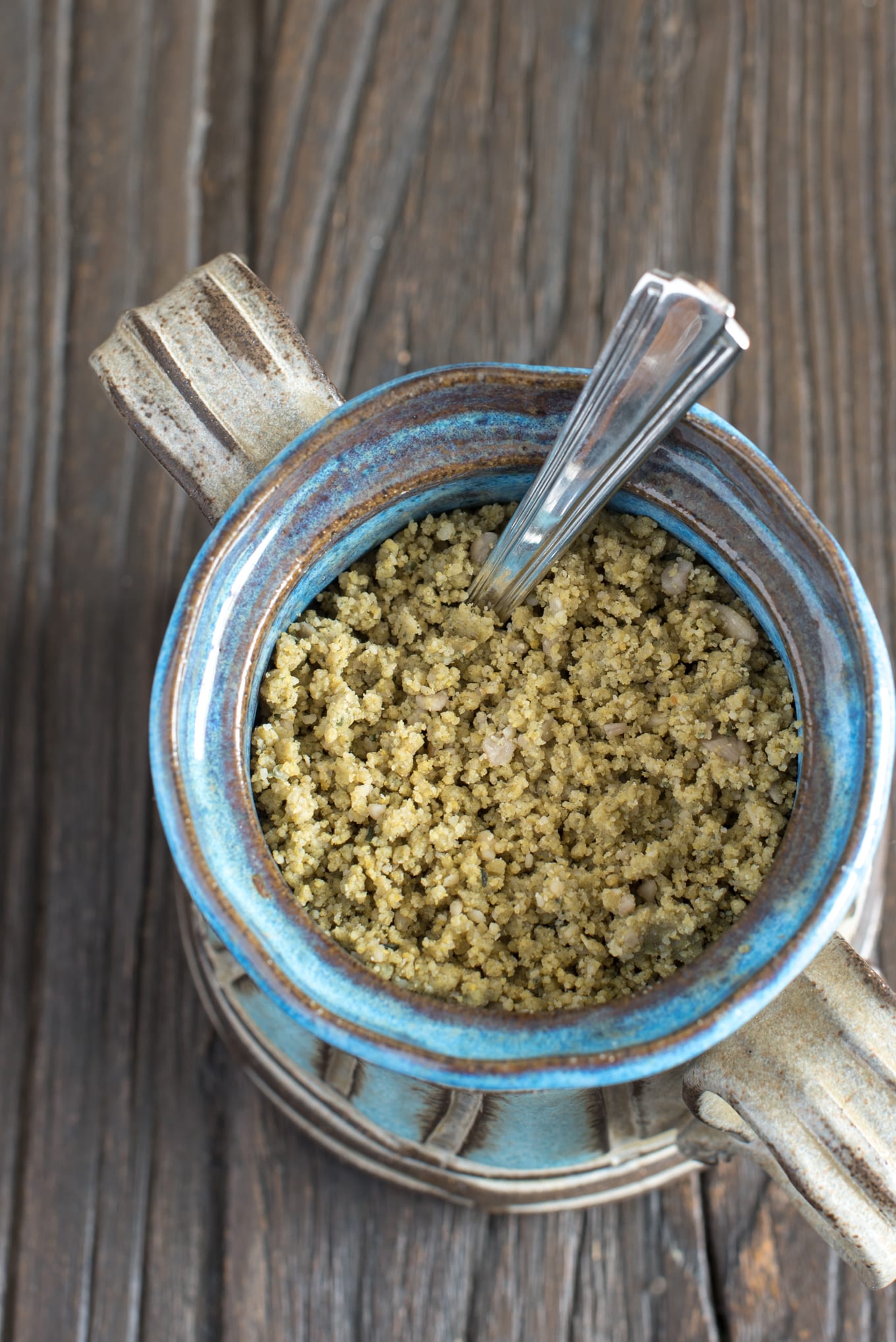 This easy nut free vegan parmesan cheese is a perfect replacement for traditional parmesan. Hemp seed is an excellent source of healthy omega 3 fats and sunflower seeds are also a rich source of several minerals, including calcium.
Why You'll Love this Nut Free Vegan Parmesan
Cheese is seriously one of the hardest things to give up for many vegans . . . guilty as charged! The sharp smell of parmesan puts the red and white checked table cloth right in front of us, right?  Meanwhile, we find that a good plant-based substitution makes us feel really good too on so many levels. Sure, there are vegan substitutes that really do come close to the real deal, but they can be loaded with processed fats and that can start to take away that good feeling we're getting with our nut free version. It may not be cheese, but it's a great topping and we're sure you will love it.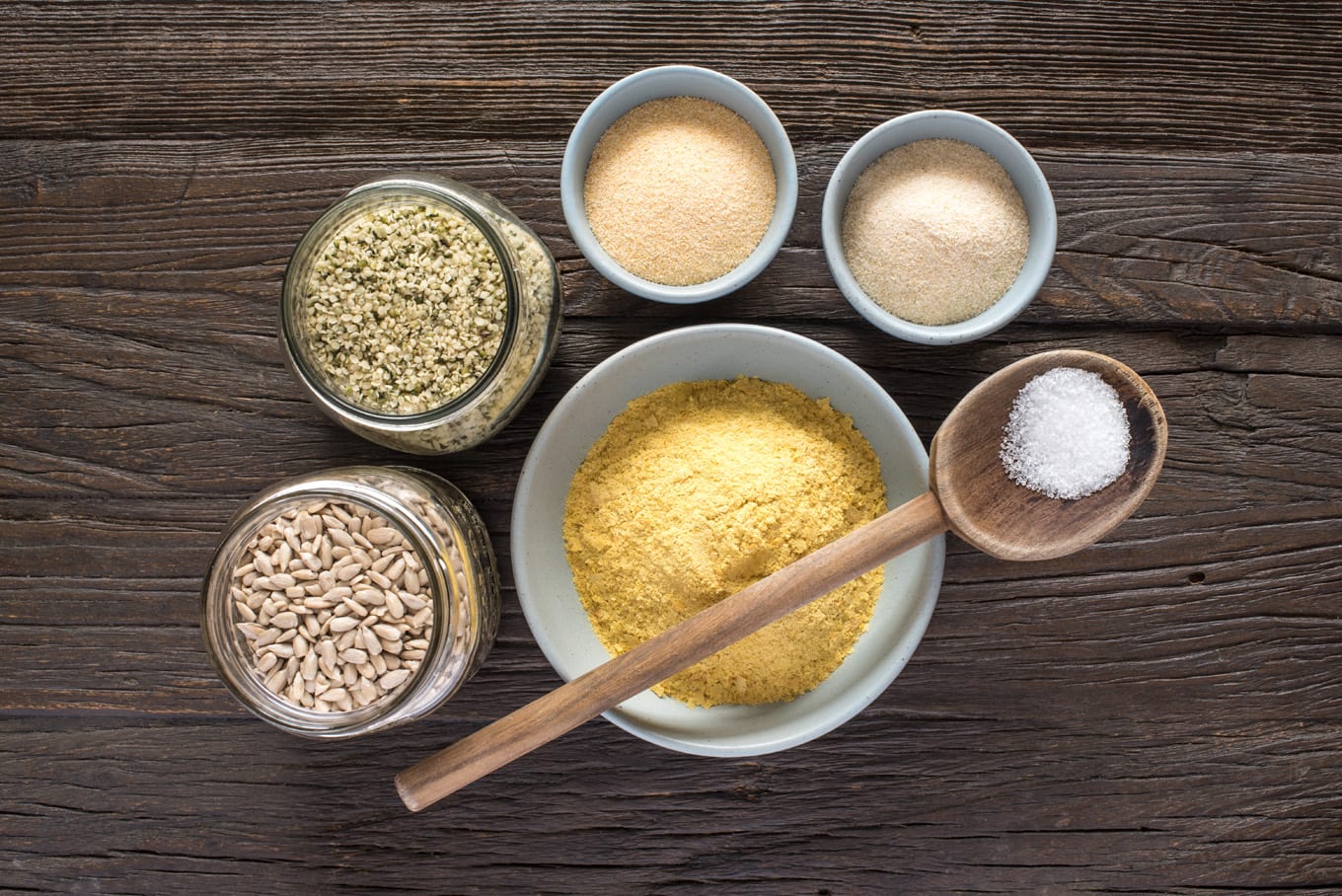 Nut Free and Protein Rich
One of our kids is allergic to peanuts and a few tree nuts. We use cashews in this recipe because this is a nut she is not allergic to so we feel safe in having them in the house. Hemp seed has approximately 75% more protein, gram for gram, compared to cashews. Therefore, this nut free vegan parmesan version really checks the protein box. It is easy and quick to prepare and contains just 6 ingredients. You will be sprinkling this on your pasta with just a few pulses of your blender or food processor. Chances are you have all of the ingredients on hand already. Check out our post on Plant Based Pantry Staples if you're wanting to stock up!
You can sprinkle this nut free vegan parmesan cheese anywhere you would use regular parmesan. Try it on top of pasta smothered in our Simple Weeknight Marinara Sauce with or with our Italian Style Lentil Meatballs.
Let us know if you try this Nut Free Vegan Parmesan Cheese. We look forward to what you have to say! Leave a comment and a rating and don't forget to tag us @plantedandpicked on Instagram and hashtag it  #plantedandpicked. Thanks for checking it out!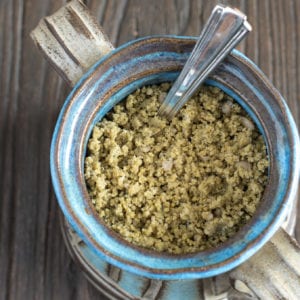 Ingredients
1/4

cup

sunflower seeds

1/2

cup

hemp seeds

1

tsp

garlic powder

1

tsp

onion powder

1/4

cup

nutritional yeast

1/4

tsp

sea salt
Instructions
Put all ingredients into a high powered blender and blend until combined and it resembles a parmesan consistency. If you blend for too long, it will clump together.