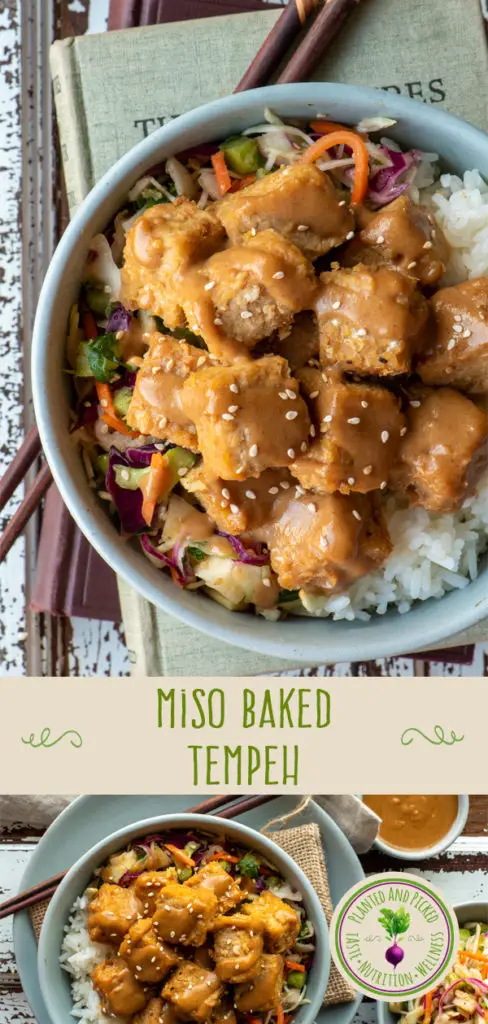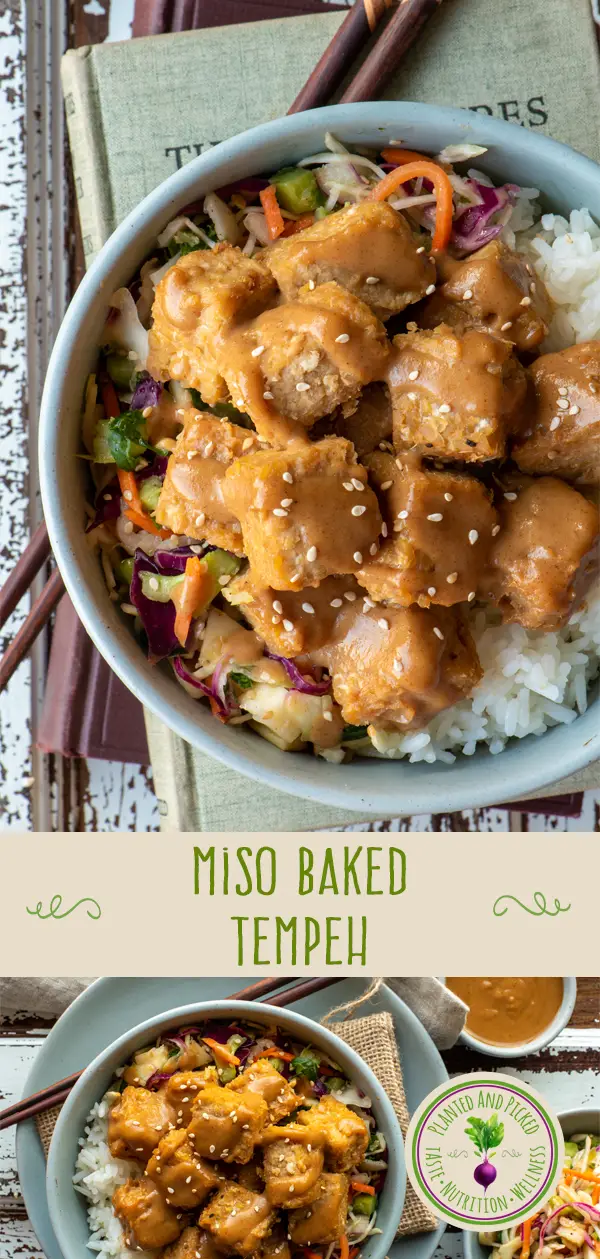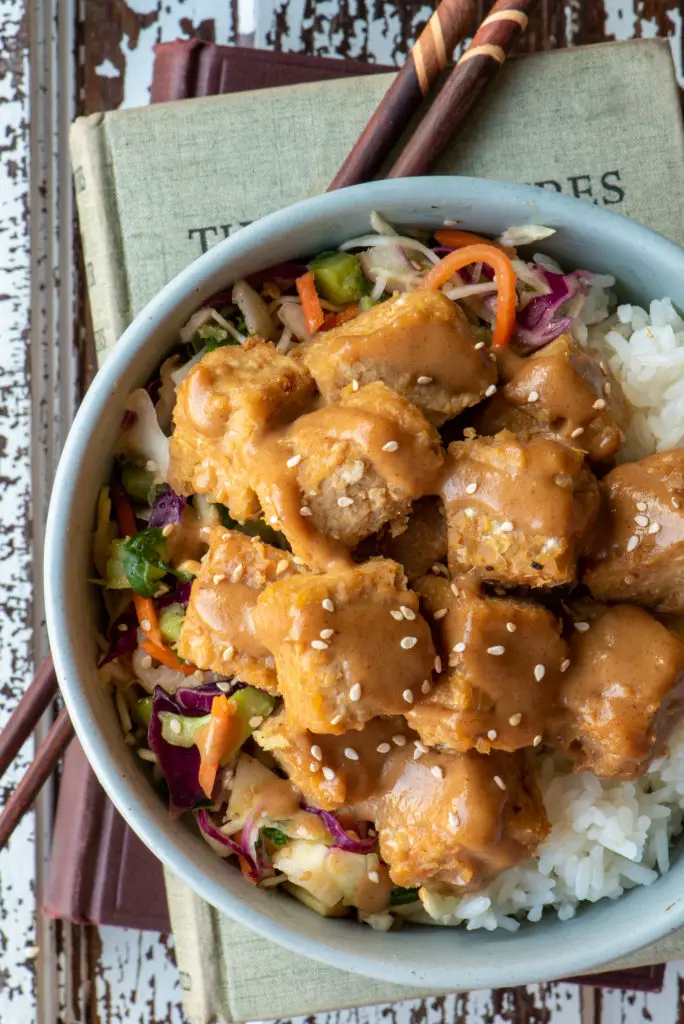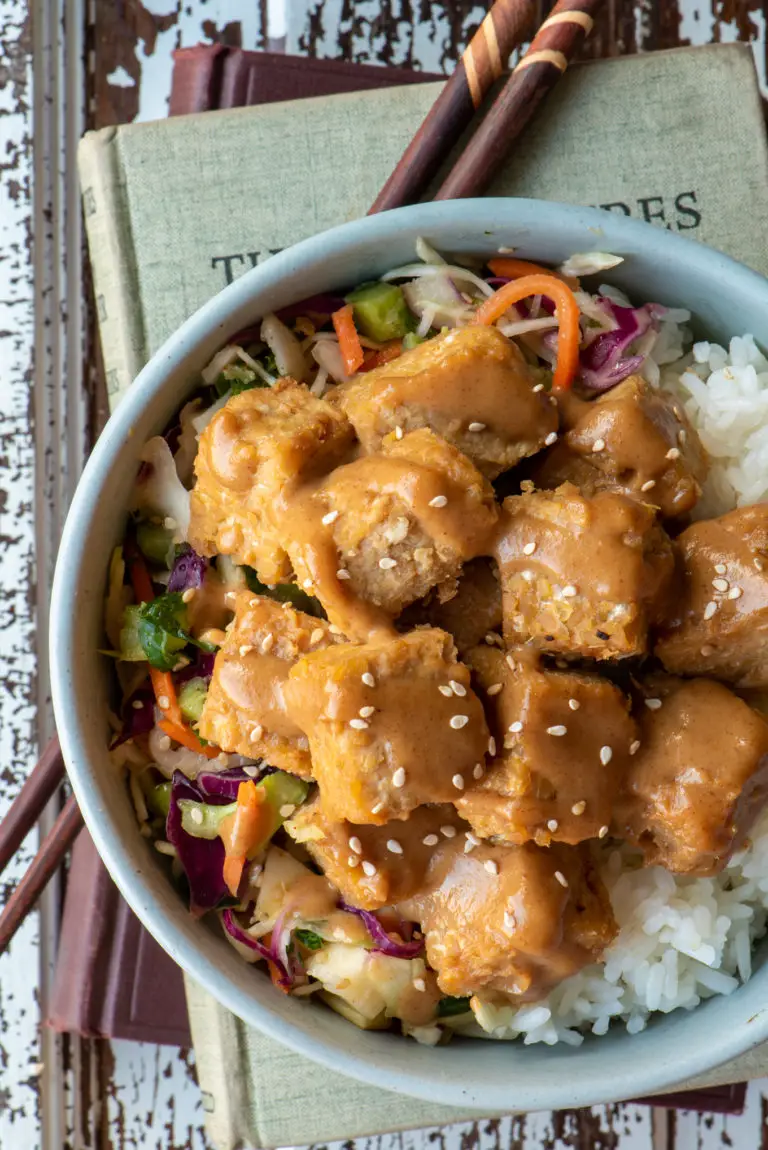 If you are looking for a powerhouse plant based protein source, look no further than this Miso Baked Tempeh. We marinate the tempeh, then bake it for a delicious addition to any meal!
What is Tempeh and What Version Should You Buy?
Miso and tempeh are both fermented, loaded with enzymes and protein and easy to digest. Like tofu, tempeh is a soy-based product. Tempeh is the result of cooking and then fermenting soybeans and then forming the mixture into a firm, dense cake. There are different varieties on the market, but we choose a plain variety with nothing added. We also choose an organic, non-GMO brand to ensure that it hasn't been sprayed with chemicals.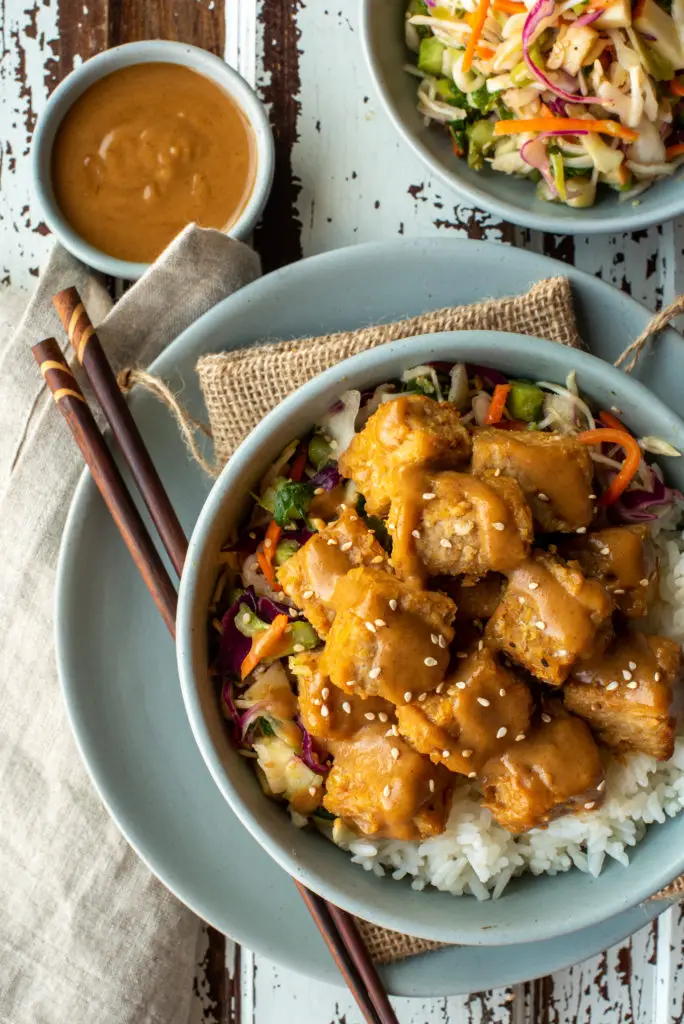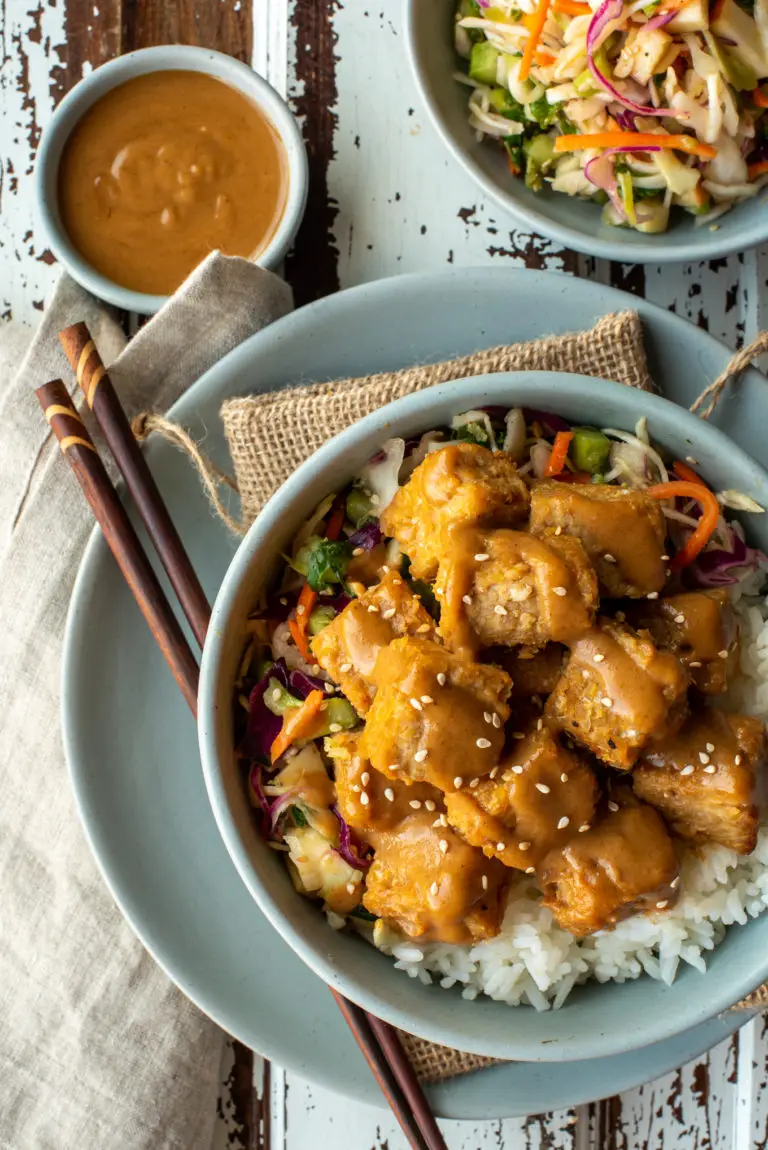 Health Benefits
As a result of fermenting the soy beans, tempeh is beneficial for your gut health and is typically easier to digest than tofu. On its' own, it has about 16g of protein in a 3oz (85g) serving. It is also a good source of calcium, iron, magnesium and fibre. Studies have demonstrated health benefits for your heart, bones and gut, to name a few.
Some people find the flavour of tempeh to be a little earthy. We like to marinate it in order to infuse flavour into the tempeh as we do in this Miso Baked Tempeh recipe. You can also steam the tempeh for about 10 minutes in advance of cooking it which will mellow out the flavour.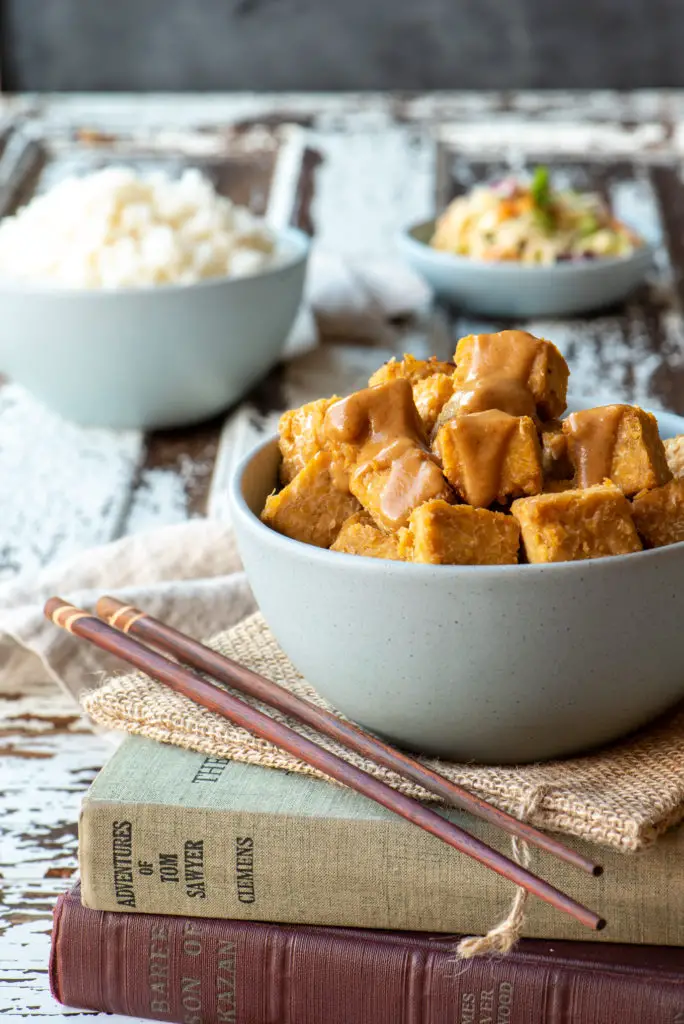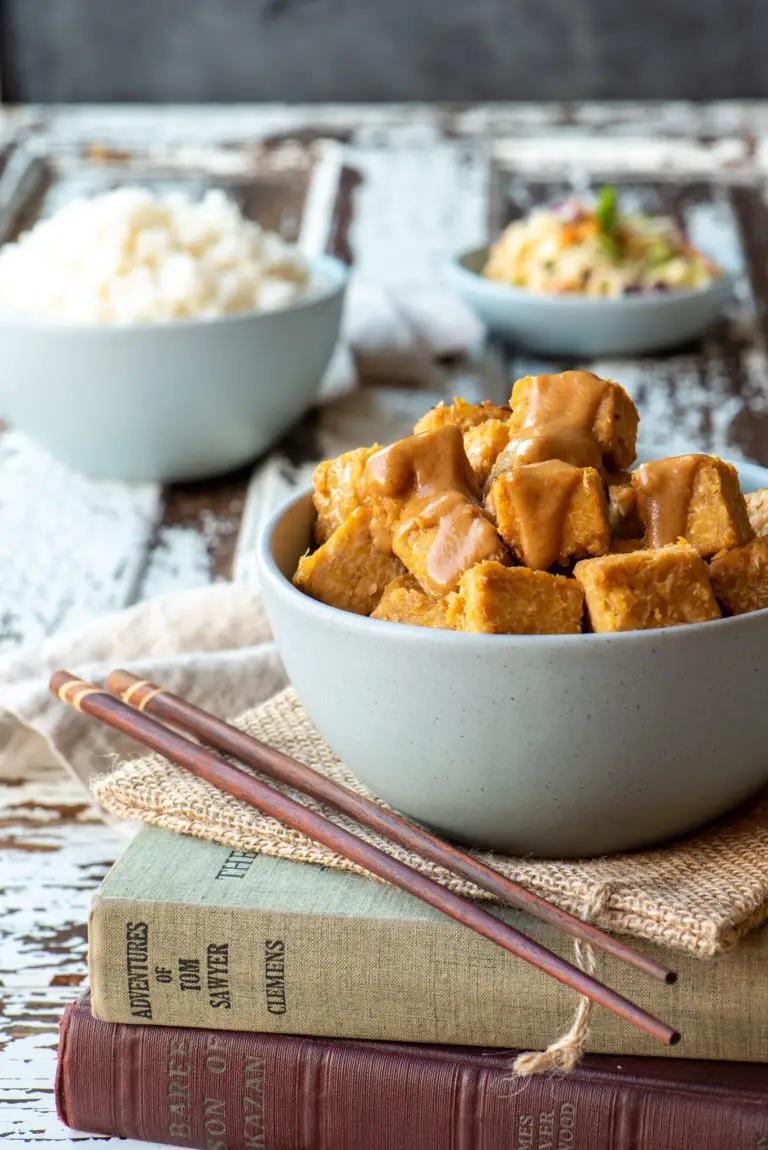 If you like tempeh, you should also try our Baked Tempeh Bacon Strips, which we like to keep on hand for sandwiches. Some other protein packed entrees include our Vegan Pad Thai or our Grilled Vegetable and Tofu Wrap.
Let us know if you enjoy this Miso Baked Tempeh. We look forward to hearing from you! Leave a comment and a rating and don't forget to tag us @plantedandpicked on Instagram and hashtag it  #plantedandpicked . Make it delicious, make it well and have a superbly wonderful day!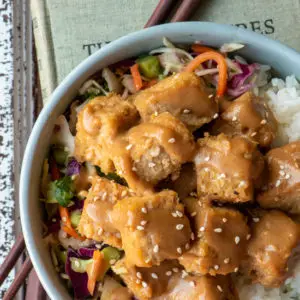 Ingredients
1

package

organic tempeh (around 250g)

2

tbsp

white miso paste (divided)

2

tbsp

hot water (divided)

2

clove

garlic, minced (divided)

2

tsp

ginger, minced (divided)

4

tsp

toasted sesame oil (divided)

4

tsp

rice vinegar (or lime juice) (divided)

2

tbsp

coconut aminos or tamari (divided)
Instructions
Place half of the marinade ingredients (except tempeh) into a large baking dish and stir to combine.

Cube the tempeh into bite sized pieces. Add to the baking dish and coat with the marinade.

Let the tempeh sit in the marinade for about 30 minutes. Stir again.

Place baking dish into the oven and cook the tempeh for about 20 minutes.

While the tempeh is baking, combine the other half of the marinade ingredients in a bowl.

Remove from baking dish. Use the remaining sauce to drizzle over the tempeh as it will have soaked up all the initial marinade.

We like to serve this tempeh as part of a Buddha bowl or just with some rice and greens.