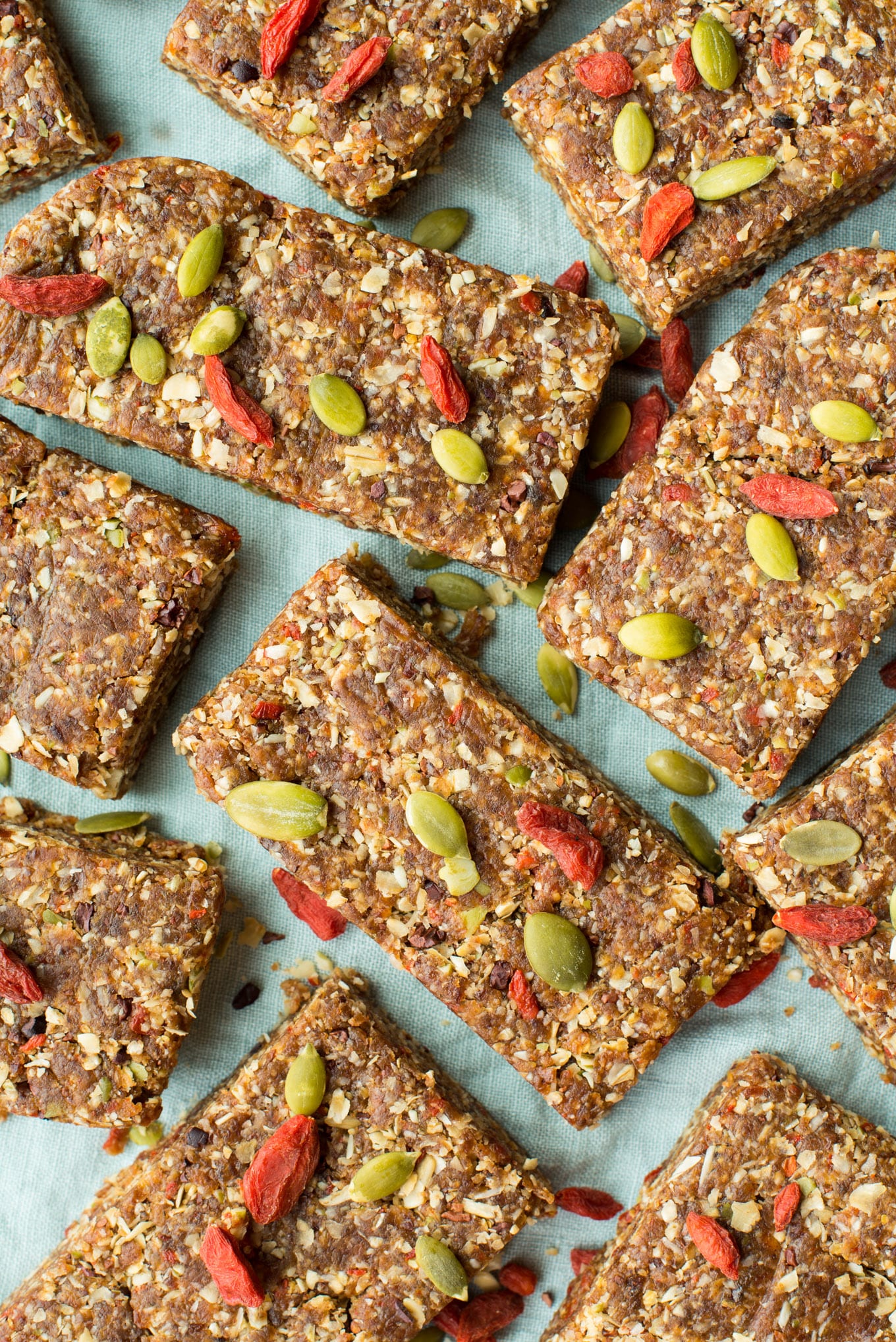 These great tasting No-Bake Granola Bars offer a whole foods alternative because they contain no added sugars, syrups, oils or forms of processed soy.
You will need a food processor in order to make your own no-bake granola bars. Food processors are versatile and will save you loads of time. You will also be able to make your own Creamy Roasted Garlic Hummus. How good is that!
A No-Bake Whole Foods Alternative for Granola Bars
Foods in their whole form or natural state are nutrient-dense because they contain all of their component parts which work in synergy. They have vitamins, minerals, essential amino acids, carbohydrates, protein and fibre without the addition of processed sugars, salt and unhealthy fats. They contain no artificial additives or preservatives.
Processed foods are typically calorie-dense with little nutritional value. These no-bake granola bars contain only whole food ingredients and are antioxidant rich with ingredients like goji berries and raw cacao nibs. We also use raw almond butter and, therefore, it is simply ground almonds without any use of heat for processing.
These bars are versatile so feel free to experiment with different dried fruit, nut and seed combinations. Dried cranberries would be a great substitution for goji berries and you could use organic dark chocolate chips in place of cacao nibs.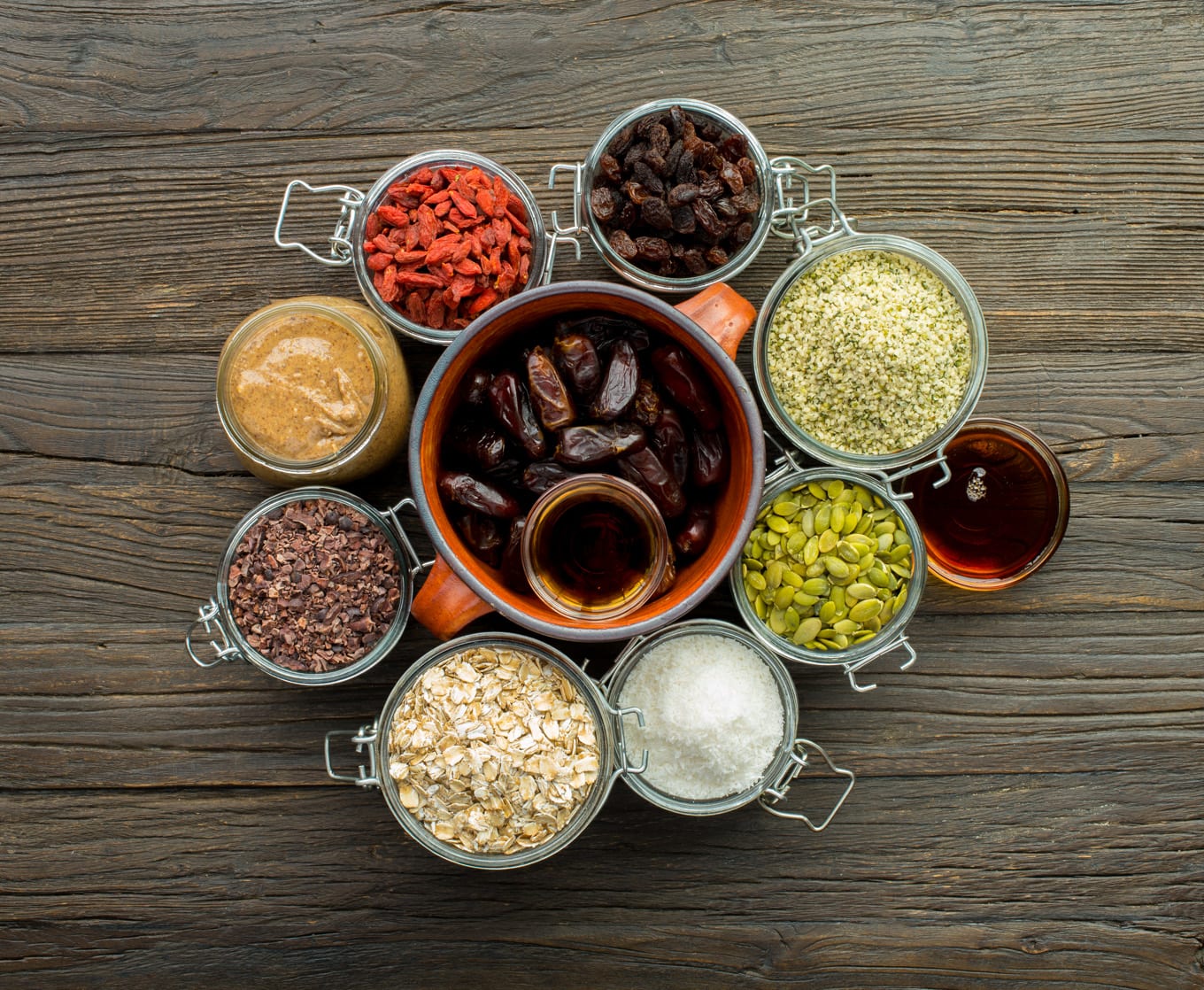 Preparation Tips . . .
Process all of the dry ingredients first and set aside in a bowl. We like to retain some of the texture for appearance. Processing finely is not necessary for the bars to stick together. Next, process all of the wet ingredients to form a smooth paste.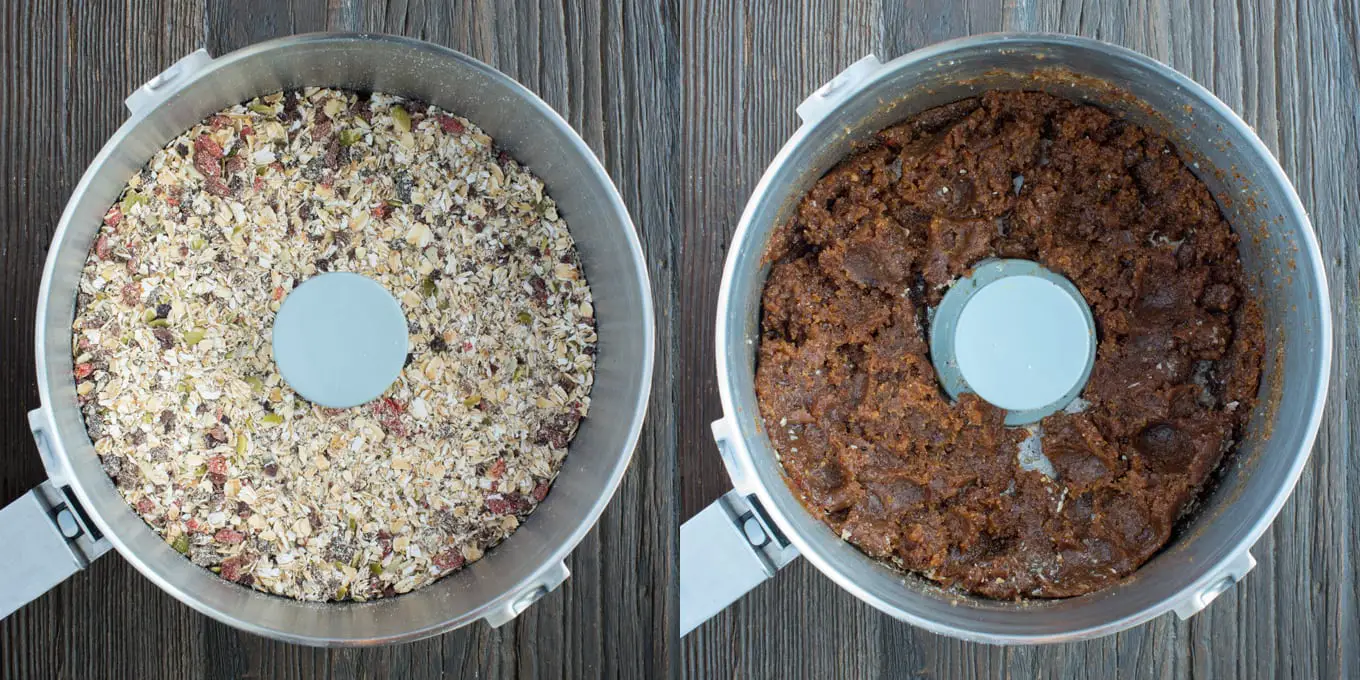 Add the dry ingredients back in and process all ingredients together. It may be necessary to do some additional mixing my hand, depending on the strength and size of your food processor. Press the no-bake granola bar mixture into a 8″x11″ glass baking dish lined with parchment paper. You can also use a potato masher or the back of a spatula to compact the mixture and bind it together. Store in the refrigerator and cut into bars after they have set. You can also freeze the bars after cutting them into 12 large or 24 small servings. They are a great energy bar to take hiking or to have after a workout. Enjoy!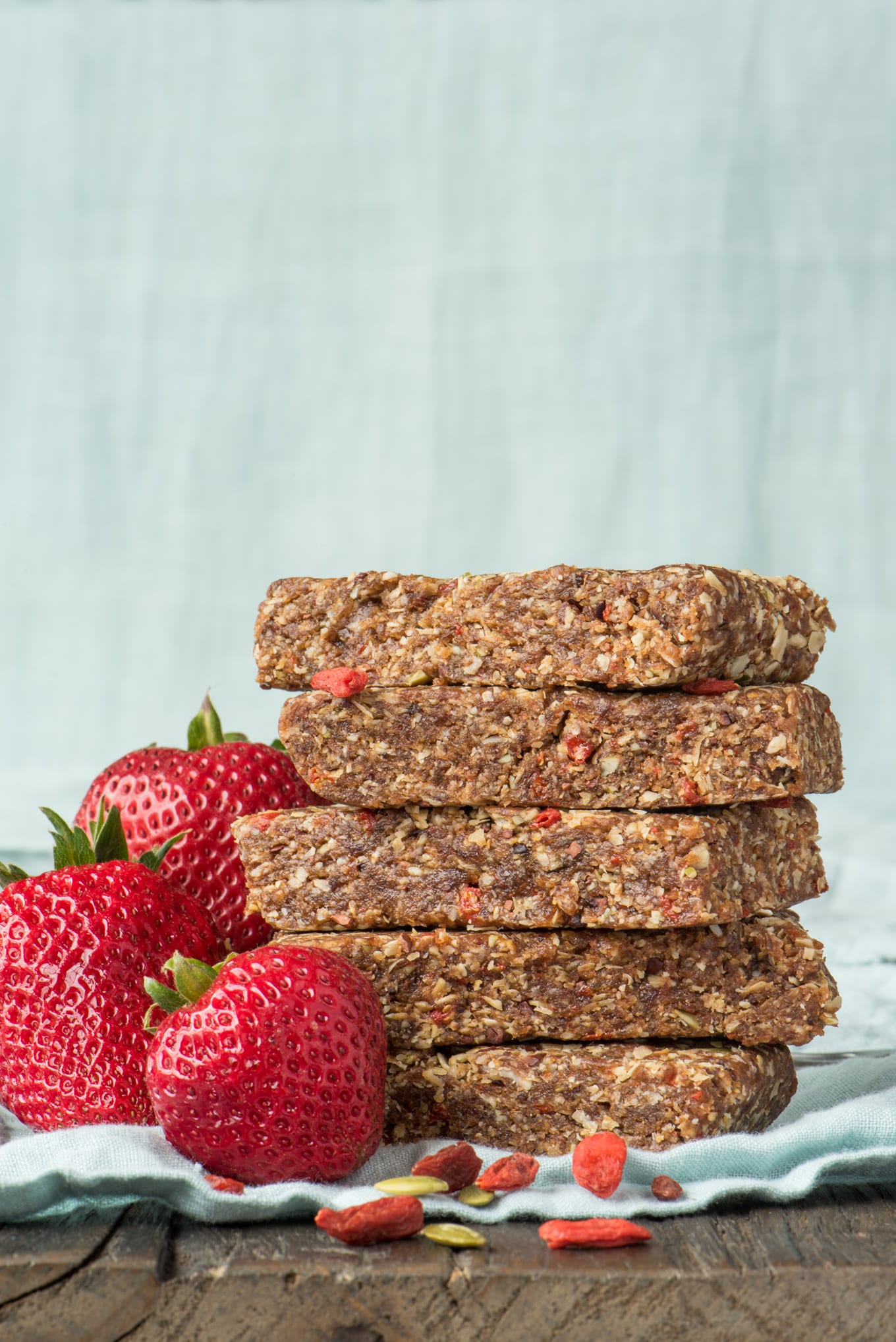 Our Vegan Super Greens Smoothie and Nut Butter Overnight Oats are also great starts to your day. Please let us know how these no-bake granola bars turn out for you because your feedback is always appreciated. Leave a comment and a rating and don't forget to tag us @plantedandpicked on Instagram and hashtag it  #plantedandpicked. Thanks for checking it out!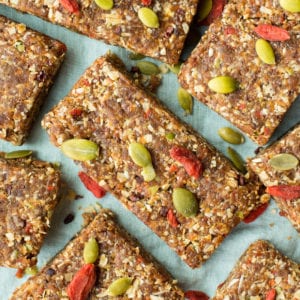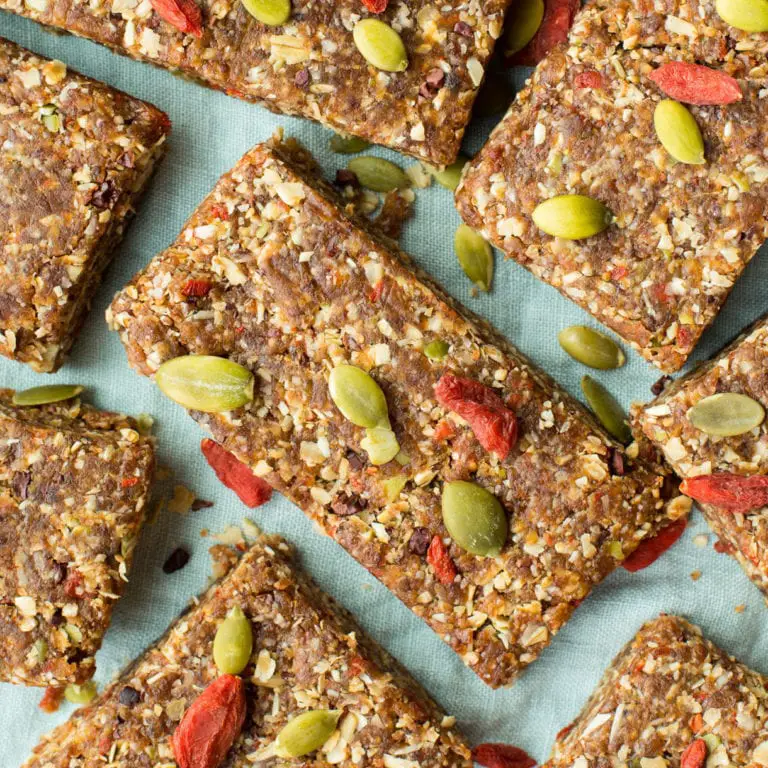 Ingredients
Dry Ingredients
2.5

cups

rolled oats

1/4

cup

raw pumpkin seeds

1/4

cup

cacao nibs

1/4

cup

goji berries

1/4

cup

shredded coconut

1/4

cup

hemp seeds

1/4

cup

raisins
Wet Ingredients
300

g

pitted and chopped dates, preferably Medjool dates

(About 1 cup packed)

2/3

cup

raw almond butter

2

tbsp

maple syrup

1

tsp

vanilla
Instructions
Combine all dry ingredients in food processor and process continuously for about 10 seconds. Set aside in mixing bowl.

Combine pitted dates, almond butter, maple syrup and vanilla in food processor and process until you have a smooth paste.

Add dry ingredients to food processor and continue to process until mixture is well blended and will stick together. Check this by taking out a small amount and pressing together in your hands.