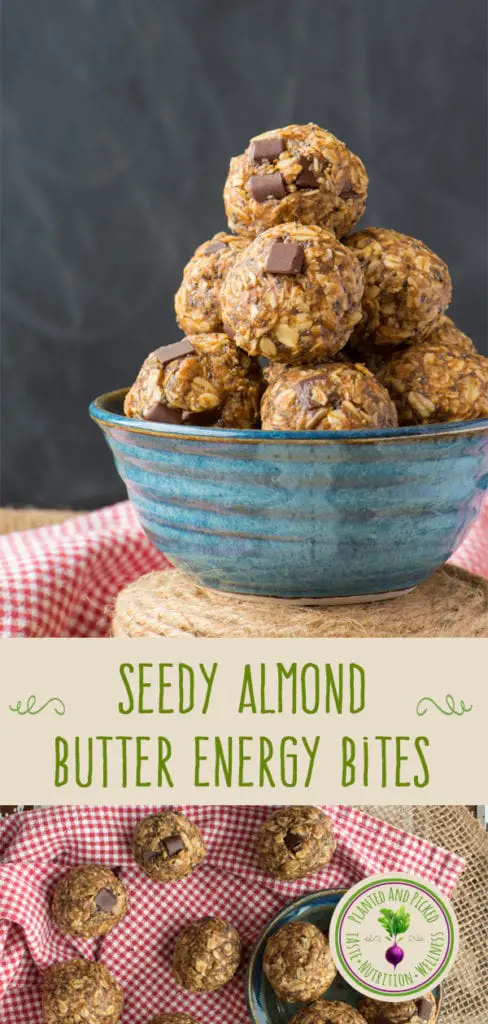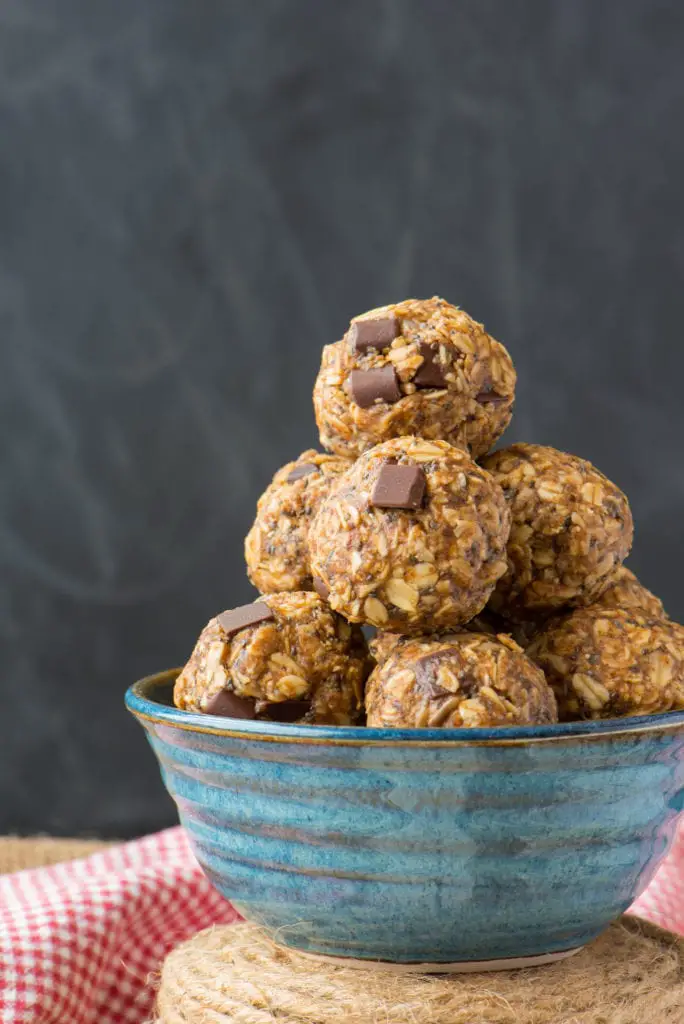 These seedy almond butter energy bites are the perfect grab and go snack for a mid-afternoon slump. Try them before or after a workout or as a healthy bite when you are craving something sweet.
These seedy energy bites are filled with healthy fats, which help you feel satiated. The touch of sweetness from the maple syrup helps fulfill any sweet cravings you have. We keep these in the freezer until we want one. They'll soften up quickly and, therefore, be ready to eat in a hurry.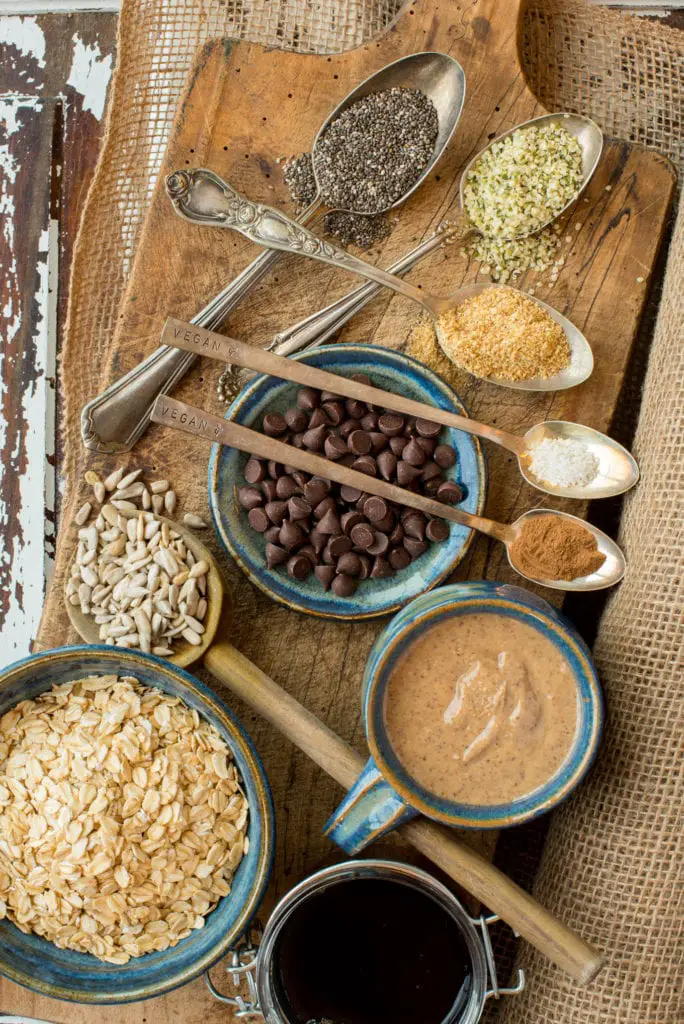 There is much controversary over how much fat should be included in the diet. This can range from 10% on the low end to as high as 35%. An example of a lower fat diet is Dr. Fuhrman's Eat to Live Diet. An example of a higher fat diet is the Mediterranean diet.
What everyone does agree on though is that our diet should include a balance of healthy fats like those found in these seedy energy bites. Fats include essential fats, which are the ones your body can't make on it's own. These are the Omega 3 and Omega 6 fatty acids. Fats also include non-essential fats such as monounsaturated fats. Everyone also agrees on the fact that you should try to balance the essential fats. This means trying to keep Omega 3 and Omega 6 fat intake in a ratio of between 1:1 and 1:3.
The type of diet consumed by most people in the Western hemisphere is very high in omega-6 fatty acids and low in omega-3 fatty acids. The flax, chia and hemp seeds in these seedy almond butter energy bites contain a favorable ratio of omega 3 to omega 6 fats.
The body requires healthy fats for so many functions. They help with absorbing certain vitamins and minerals, energy production, maintaining proper body temperature, supporting brain function and producing certain hormones, to name a few. Where can you get all these healthy fats from plant sources? Avocados, raw nuts and seeds, olives, coconut and some cold pressed oils such as olive, coconut and flax.
Bottom line – don't be afraid to include some fat in your diet. Just make sure that you are choosing healthy, whole food sources where possible and focus on including Omega 3 fats as much as possible to create a better balance with Omega 6 fats.
If you like the sound of these seedy almond butter energy bites and you're looking for some more healthy snack inspiration, try out our No-Bake Granola Bars, these Pumpkin Spice Muffins or these Blueberry Oatmeal Muffins. They are sure to satisfy and full of nutrition. Eat healthy, be healthy and feel good!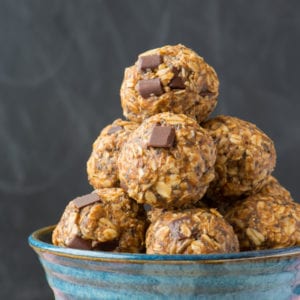 Ingredients
2/3

cup

rolled oats

½

cup

almond butter

1

tbsp

each – chia seeds, hemp seeds, flax seeds

1

tbsp

raw sunflower seeds

¼

cup

maple syrup

2

tbsp

vegan chocolate chips

¼

tsp

sea salt

½

tsp

cinnamon
Instructions
Measure all ingredients into a large bowl.

If you have a small springform cookie scoop, that would work really well here.

Scoop even amounts of the mixture and roll into balls. You may have to dampen your hands a few times during this process to make rolling the balls easier.

Place balls on a parchment lined tray.

Place tray into the freezer and freeze for about 30 minutes. This will keep the balls from sticking together when placed in a storage container.

You can then place the balls into a suitable container, cover and put back into the freezer. The bites can be kept in the freezer, removing only as many as you'll consume straight away. They will be ready to eat very quickly.