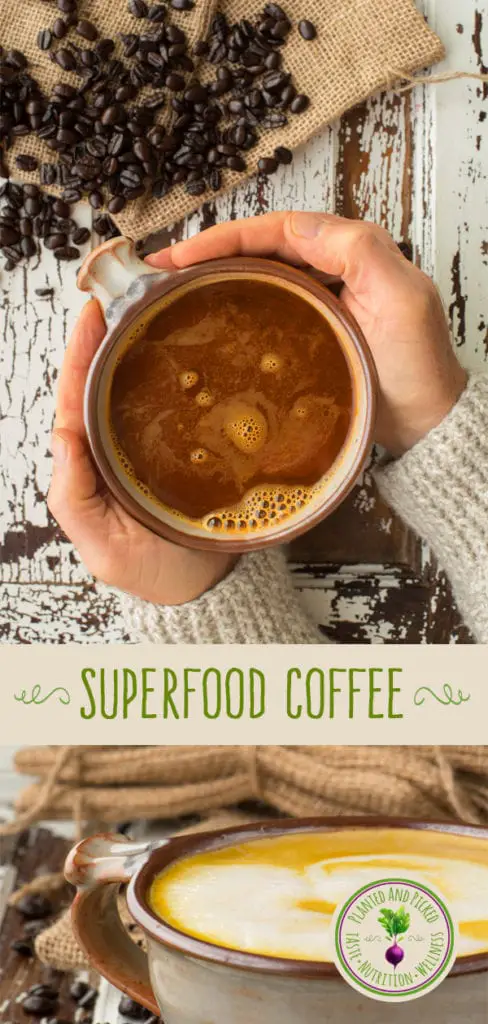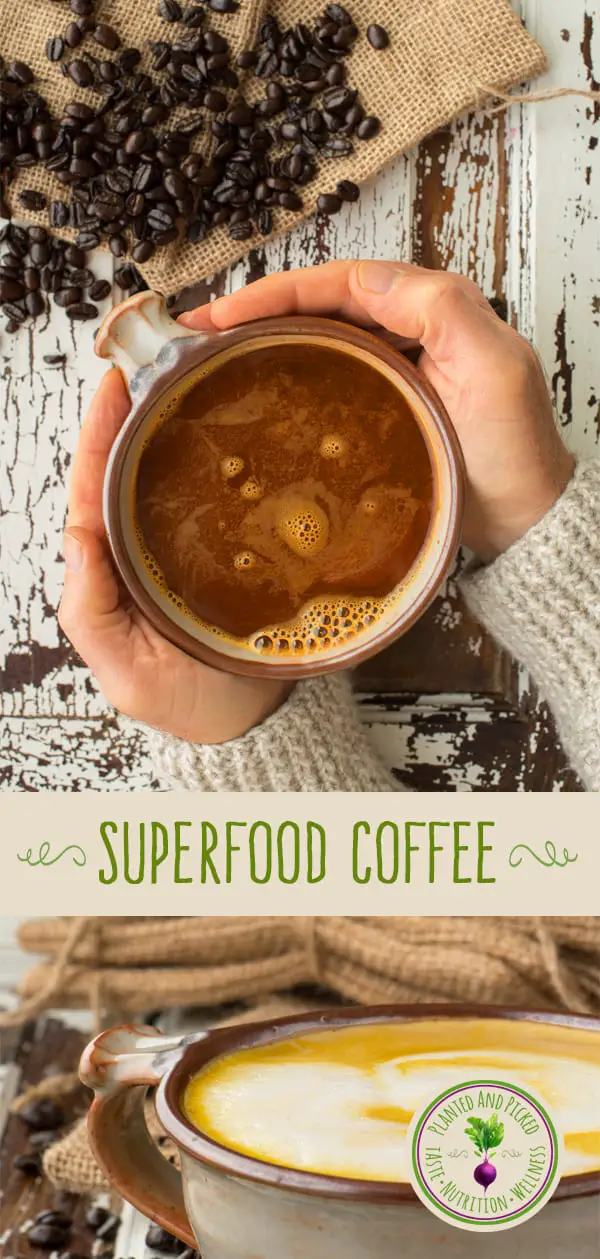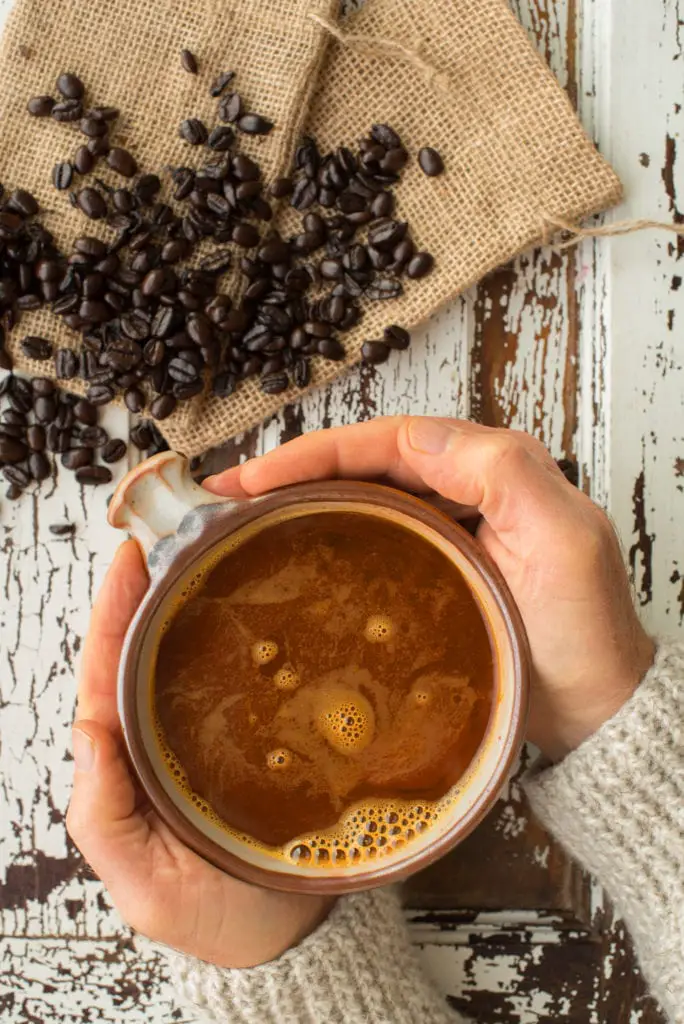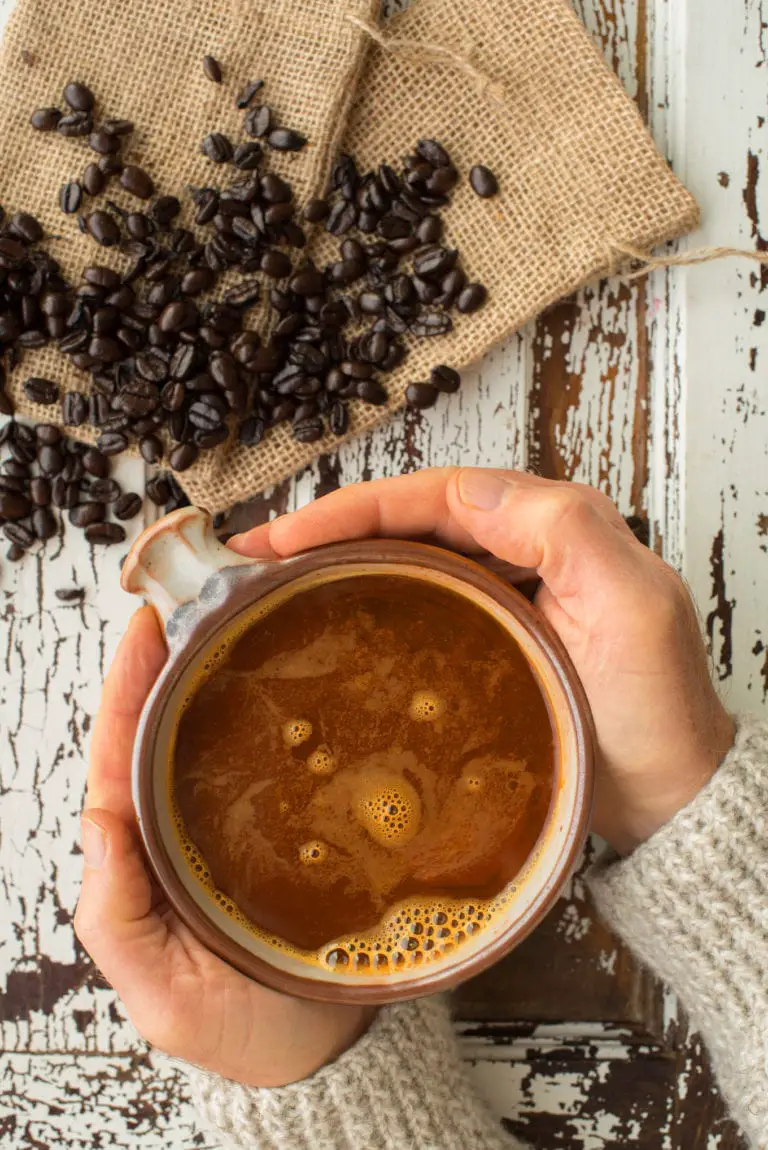 Why Superfood Coffee? If you are a coffee lover you will be pleased to hear that you can make your morning coffee super healthy by including additional nutrients to your morning cup of Joe.
Coffee and Your Genes
Coffee is our society's most socially acceptable stimulant, especially in the morning. However, there are a lot of mixed messages where coffee is concerned. Some studies have shown that the high amount of antioxidants in coffee are good for you. However, other studies have shown that coffee can cause problems such as anxiety and stress due to elevated Cortisol levels. This article from the New York Times explains how genes may play a role in these controversial messages. Some lucky people may just metabolize the caffeine in coffee better than others.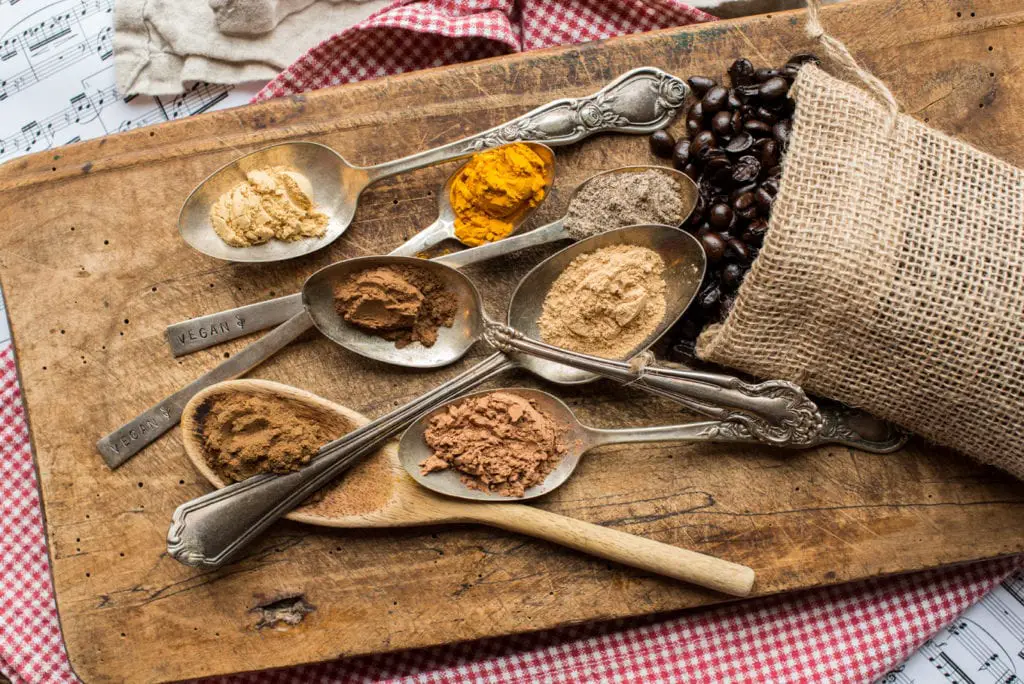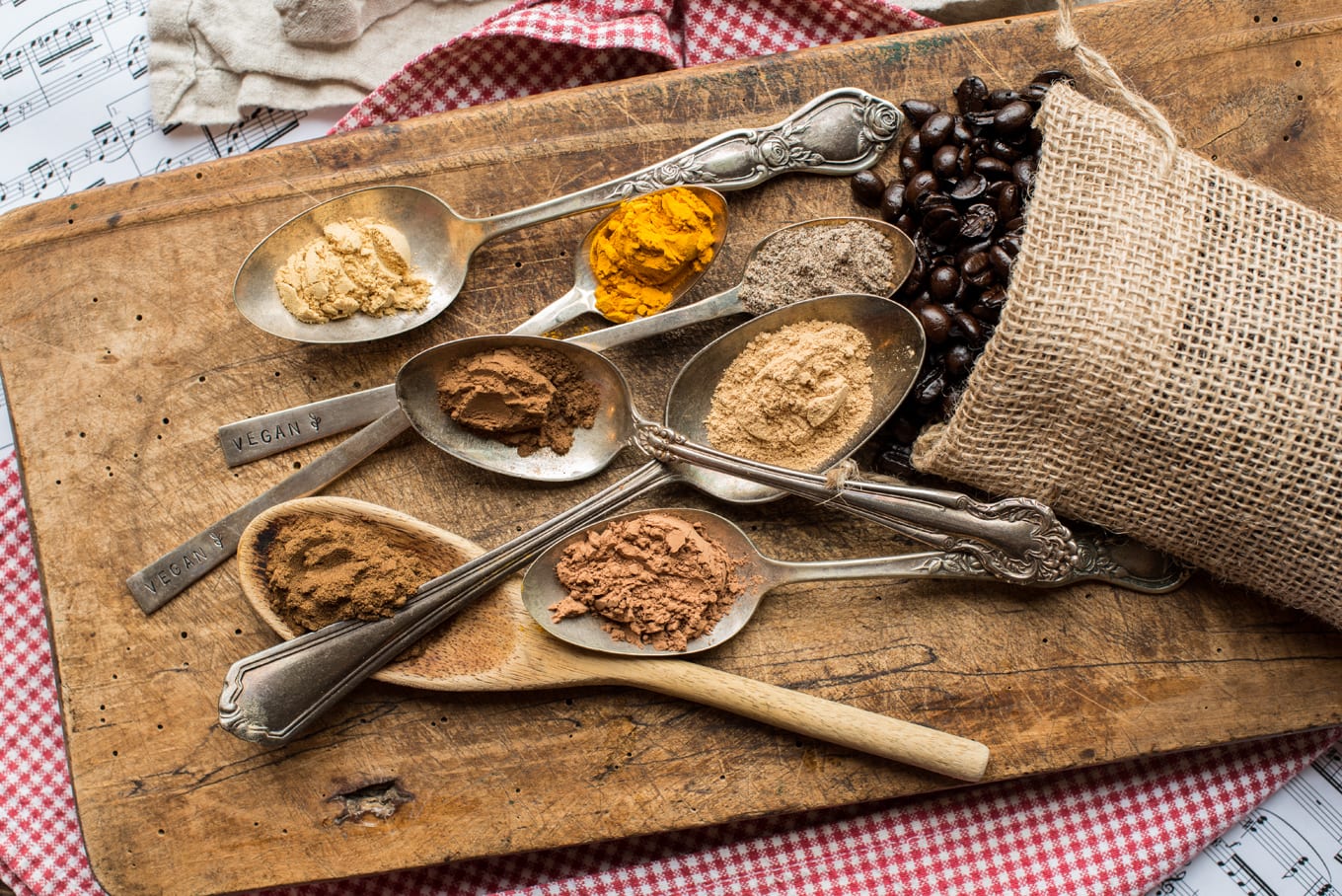 You don't need to have your genes tested in order to figure out whether coffee affects you negatively or not. You can tell by your symptoms. Do you feel yourself being more anxious and jittery after a cup of joe? Does your heart beat faster? Do you have trouble sleeping? If so, you are probably either highly sensitive to caffeine or you're having too much. We are both sensitive to caffeine, so we limit ourselves to one or two cups in the early morning.
Make it a Superfood Coffee
A hack to reduce the negative caffeine affect and add more nutrients to the beginning of the day is to bump up your coffee with superfoods! The recipe below is for one serving, but we multiply everything by four and store it in a glass container. It is then easy to measure out a serving and add it to your coffee.
Superfood Coffee Ingredients
Why did we choose these particular superfoods?
Raw Cacao Powder has a high amount of antioxidants and minerals. These include magnesium, which can actually help calm down nerve activity.
Mushroom Powder . . . Mushrooms contain some of the most potent medicinal properties on the planet. This is particularly true for the medicinal mushrooms such as Chaga, Lions Mane, Reishi, Cordyceps and Turkey Tail. Mushrooms are powerful immune boosters and adaptogens. We use a five Mushroom blend from Harmonic Arts.
Maca Powder is an adaptogen that helps your body adapt to stress of all kinds, including exercise stress.
Turmeric is an anti-inflammatory powerhouse. Need we say more?
Cardamom is added to many Turkish coffees. It's bursting with electrolytes and vitamin C. If you are not familiar with this spice, try also including it in berry smoothies for a boost in flavour and nutrients.
Ceylon Cinnamon can help with moods, weight loss and blood pressure. A 2006 study in the Journal of International Society of Sports Nutrition found cinnamon extract to be quite helpful in improving body fat by increasing lean mass and decreasing body fat.
Ground Ginger is anti-inflammatory and immune boosting.
You can include all of the above in your superfood coffee or play around with your own blends. For example, if you don't like the flavour of chocolate in your coffee, omit the cacao powder. Just increase the amount of some of the other ingredients or replace it with something like goji berry powder. The combinations are endless!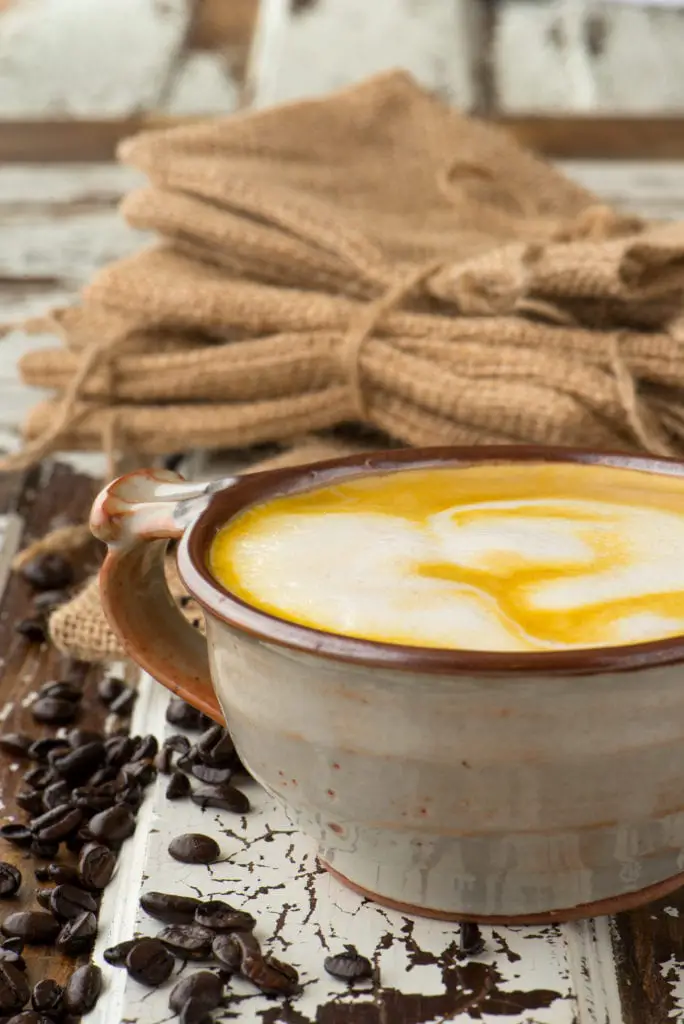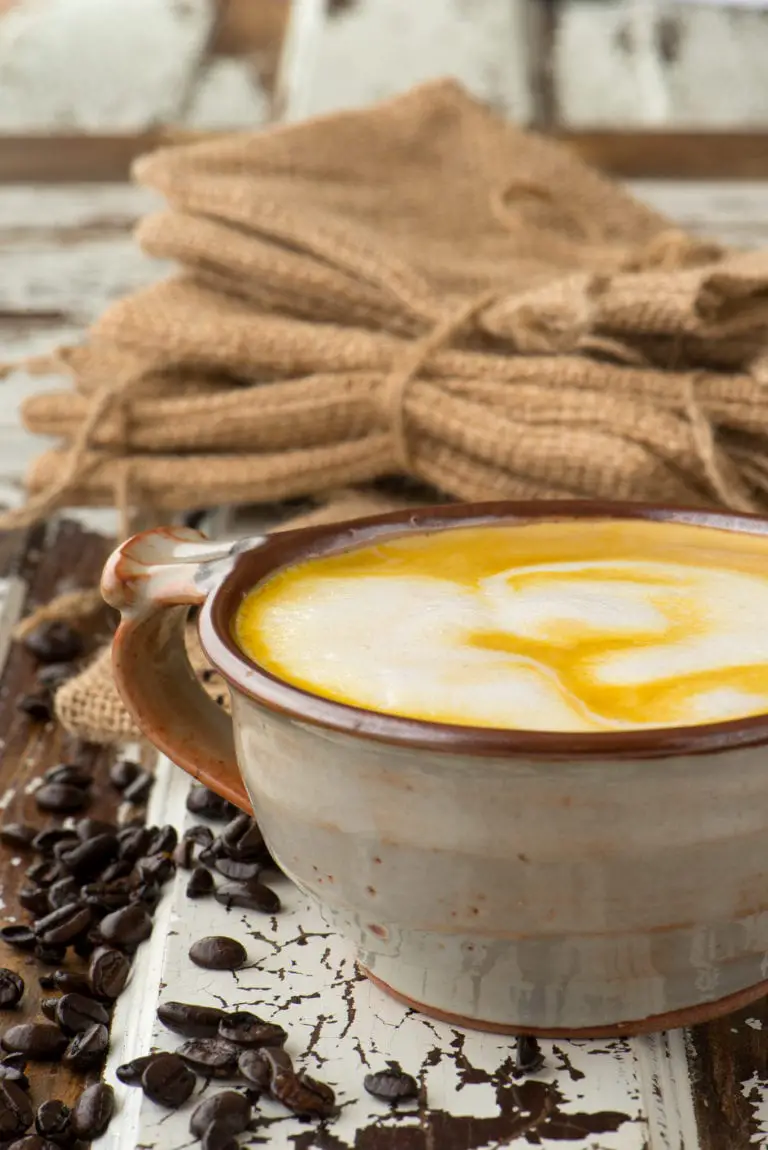 Always choose organic, fair trade coffee and use filtered water when preparing your coffee. You are adding so much goodness into your body, so the last thing you want to do is add toxins. Coffee is typically heavily sprayed with pesticides if it is not organic. We also choose fair trade coffee in order to ensure that workers are paid fairly.
This superfood coffee is great-tasting and you'll feel better knowing that you're bumping up the benefits of your cuppa! You may also want to try out this Vegan Super Greens Smoothie as a morning jump start. How about this Post Workout Protein Smoothie for the required boost in protein that you need after an intense workout.
We hope you really enjoy this superfood coffee. Please leave a comment and a rating and don't forget to tag us @plantedandpicked on Instagram and hashtag it  #plantedandpicked. Thanks for checking it out!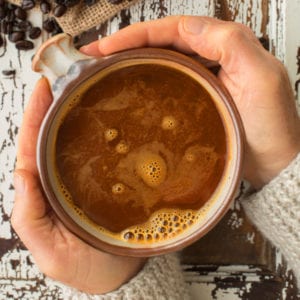 Equipment
Coffee Maker or French Press
Ingredients
Coffee
4

tbsp

organic, fair trade coffee

2

cups

fresh, filtered water
Superfood Blend
½

tsp

organic raw cacao powder

½

tsp

maca powder

½

tsp

mushroom powder

¼

tsp

ceylon cinnamon

¼

tsp

turmeric powder

¼

tsp

ground cardamom

¼

tsp

ground ginger
Instructions
Prepare coffee using either a french press or a drip coffee maker.

Combine all superfood ingredients.

Place prepared coffee and the superfood ingredients in a vented blender and blend until frothy. Alternatively, pour the superfood ingredients into the coffee and use an electric whisk to blend and froth.

You can add some plant based milk to your coffee blend, but try to stay away from adding extra sweeteners.

This recipe will serve two people a small cup of coffee each or one person with a large cup of coffee and top up 🙂

For convenience, make four or eight servings of the superfood blend at a time and store in a glass container. Measure out 2 to 3 tsp to prepare your coffee as per the recipe.