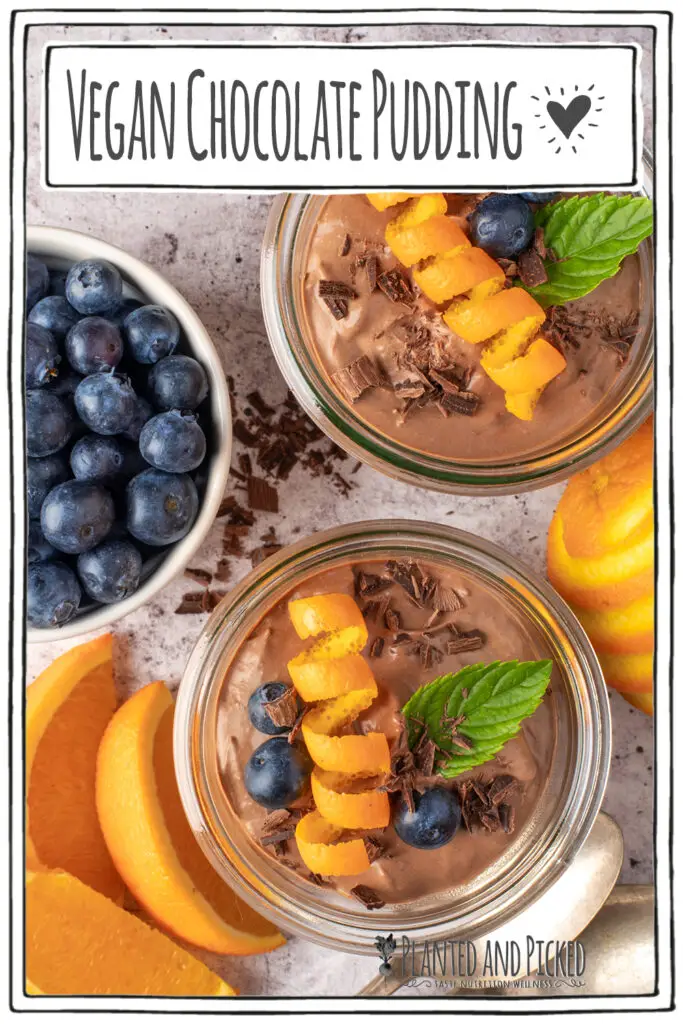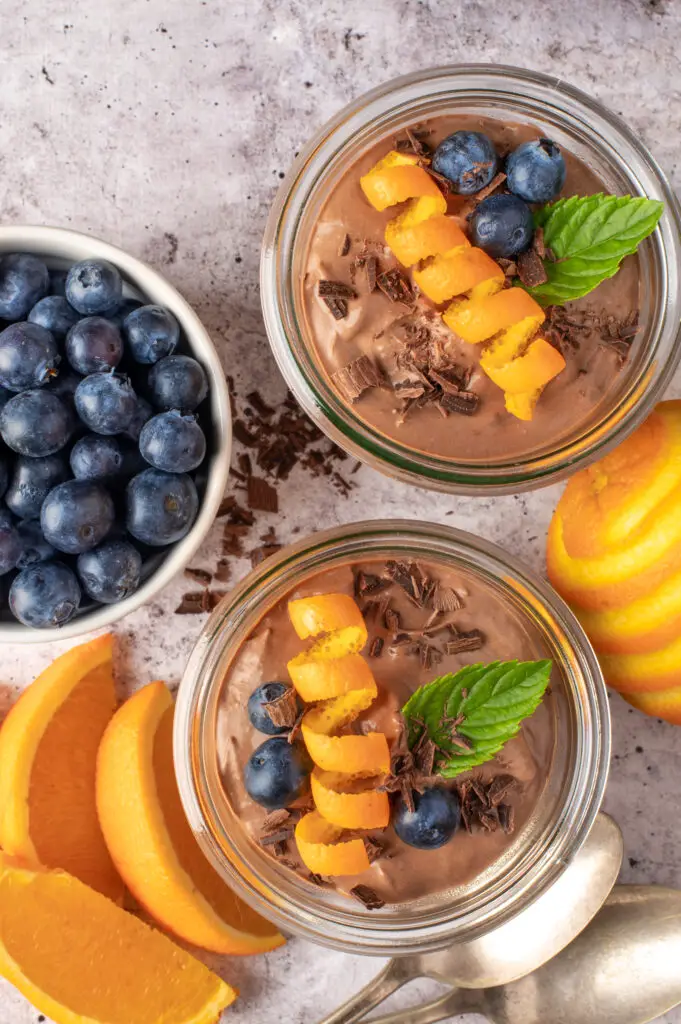 This Creamy Coconut Chocolate Pudding comes together in minutes and makes a satisfying dessert. A hint of orange from a Wild Orange essential oil adds a tonne of flavour.
The Skinny on Coconut Fat
This pudding is super easy to make because you probably already have the ingredients on hand. We used a can of full fat coconut milk as the base for this dessert. The full fat version makes this dessert creamy and dense. A light coconut milk will be too watery and will not work for pudding.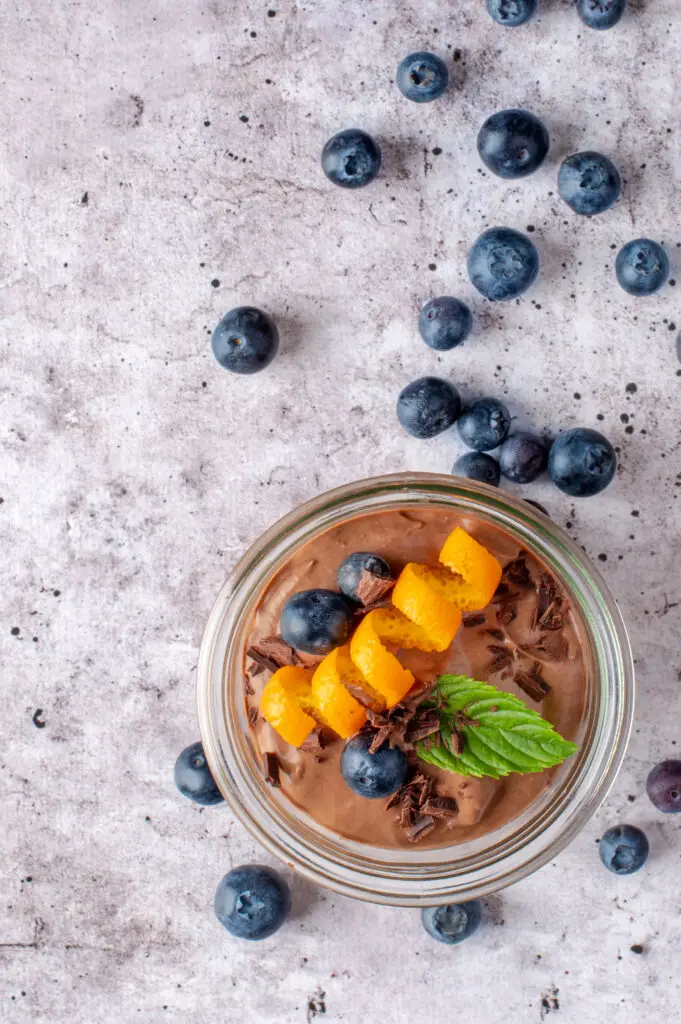 We are not proponents of fat free diets unless it is for a medical reason. Fats are a macronutrient and an important part of a healthy diet. Yes, coconuts contain saturated fats. It's one of the only plant foods that do. Because we don't eat meat, we get very little saturated fat in our overall diet. The research around saturated fats is controversial but we believe that Individual macronutrients aren't to blame for disease progression. Rather, it's the diet as a whole that truly matters.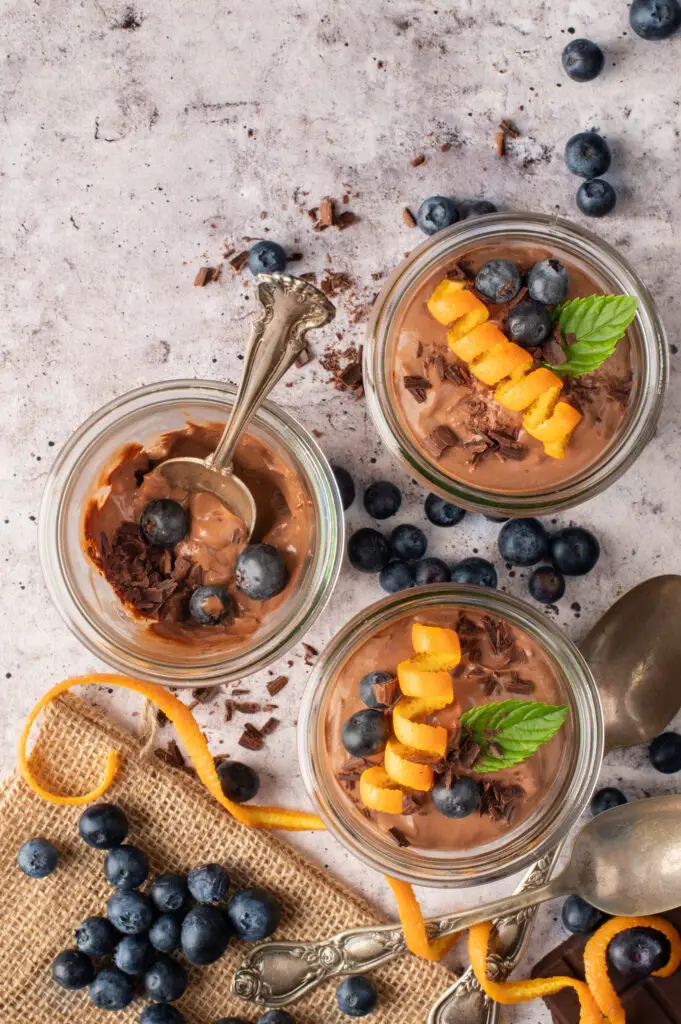 Most of the saturated fats in coconut are medium chain fatty acids whose properties and metabolism are different to those of animal origin. Medium chain fatty acids are directly used in the body to produce energy. They can encourage your body to burn fat. Furthermore, they provide quick energy to your body and brain. So enjoy an occasional creamy chocolate coconut pudding!
The Flavourings in the Creamy Chocolate Coconut Pudding
We used raw cacao powder in this recipe. It is much higher in antioxidants than cocoa powder, which has been heated. However, you can feel free to sub the raw cacao powder with cocoa powder if that is what you have on hand. We added an ounce of organic dark chocolate to make the pudding a little richer in chocolate flavour.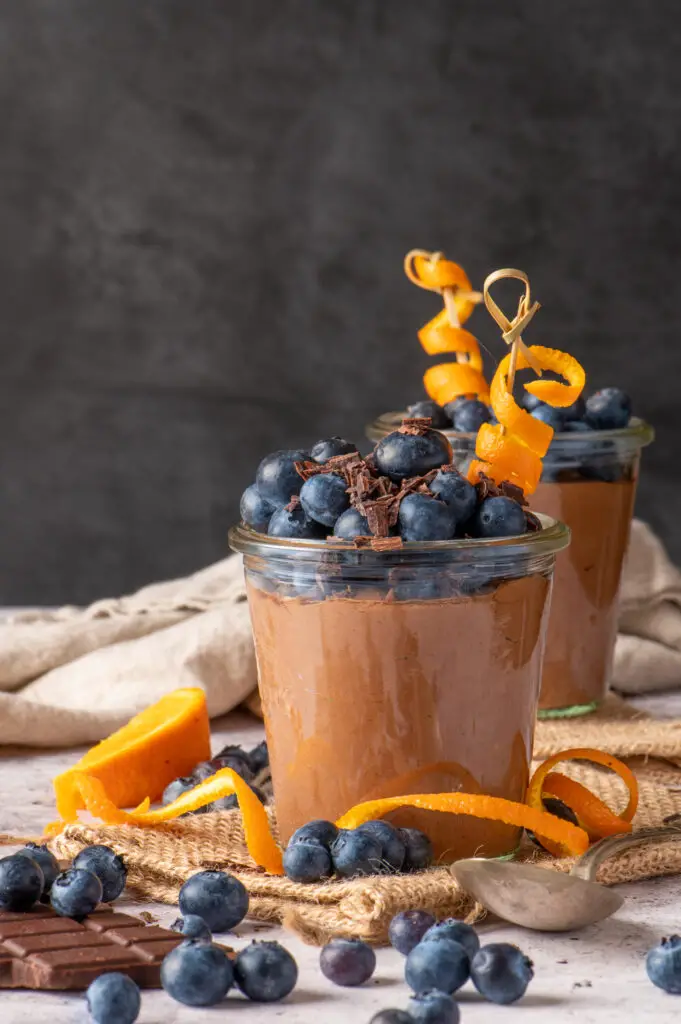 For the orange essential oil, we used Wild Orange from DoTerra, which is extremely pure and food grade. If you don't have an essential oil, you can also add a few tablespoons of orange zest for the the orange flavour. You can even leave it out completely. The mesquite powder is optional. Mesquite powder is slightly sweet with a caramel flavour, and it is low on the glycemic index. It's also an excellent source of vitamins and minerals, including calcium, fibre, protein, and amino acids. The powder comes from the dried and ground pods of a mesquite tree that grows throughout Mexico and the southwestern US in arid and drought-prone climates.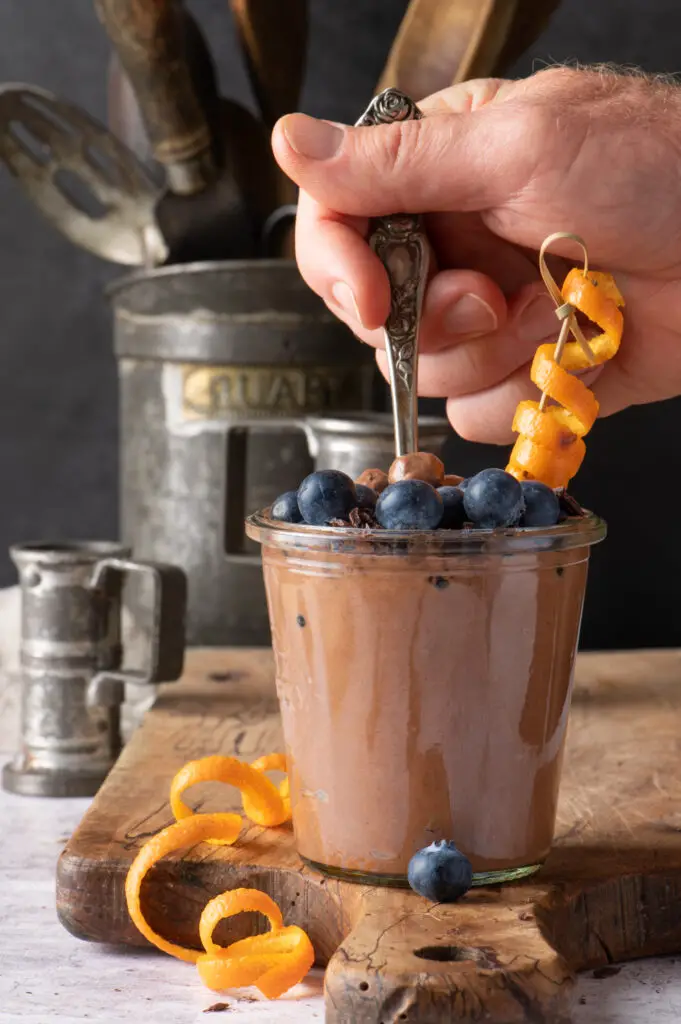 We're Not Pudding You On!
We hope you love this Creamy Chocolate Coconut Pudding. If you're looking for more sweet inspiration, try out this Summer Strawberry Coconut Crumble, Lemon Strawberry Loaf,  Maple Almond Coffee Cake or Almond Chocolate Chip Cookies.
Let us know if you make this pudding because we're all about sharing and conversation! Leave a comment and a rating and don't forget to show us a photo of yours by tagging us @plantedandpicked on Instagram and hashtagging it #plantedandpicked. Remember that the proof is in the pudding!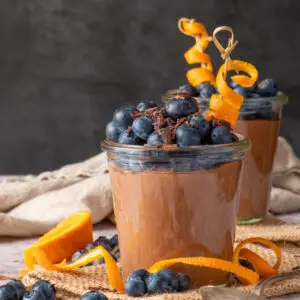 Ingredients
1

400ml can

full fat coconut milk

⅓

cup

raw cacao powder

80 ml

¼

cup

maple syrup

60 ml or 4 pitted medjool dates

2

tbsp

arrowroot powder

30 ml

1

oz

dark chocolate

28 g

1

tsp

vanilla extract

5 ml

¼

tsp

ground cinnamon

1 ml

4

drops

Orange essential oil

or 1/4 tsp orange extract or 2 tbsp orange zest

1

tbsp

ground flax

15 ml

1

tbsp

mesquite powder

15 ml (optional)

pinch

sea salt
Instructions
Place the coconut milk, raw cacao powder, maple syrup, ground flax, vanilla extract, cinnamon, arrowroot powder and sea salt in a blender. Also add the mesquite powder if you are using it.

In a double boiler, melt the chocolate. We placed the chocolate in a ramekin in a small pot of water (water came halfway up on the ramekin) and simmered it until melted. We don't use a microwave but if you do, you can microwave the chocolate in a safe dish for 30 second intervals on a moderate temperature (stirring in between) until melted. Be careful not to burn it.

Add the chocolate to the blender, and blend mixture until smooth (up to a minute).

Place the pudding in serving dishes. Cover and place them in the refrigerator for at least two hours to thicken.

You can top these with some orange slices, orange zest, blueberries or coconut flakes before eating.

The puddings will last up to a week in the fridge.
Nutrition
Calories:
140
kcal
|
Carbohydrates:
25
g
|
Protein:
2
g
|
Fat:
5
g
|
Saturated Fat:
2
g
|
Polyunsaturated Fat:
1
g
|
Monounsaturated Fat:
1
g
|
Trans Fat:
1
g
|
Cholesterol:
1
mg
|
Sodium:
5
mg
|
Potassium:
222
mg
|
Fiber:
4
g
|
Sugar:
14
g
|
Vitamin A:
3
IU
|
Vitamin C:
1
mg
|
Calcium:
44
mg
|
Iron:
2
mg