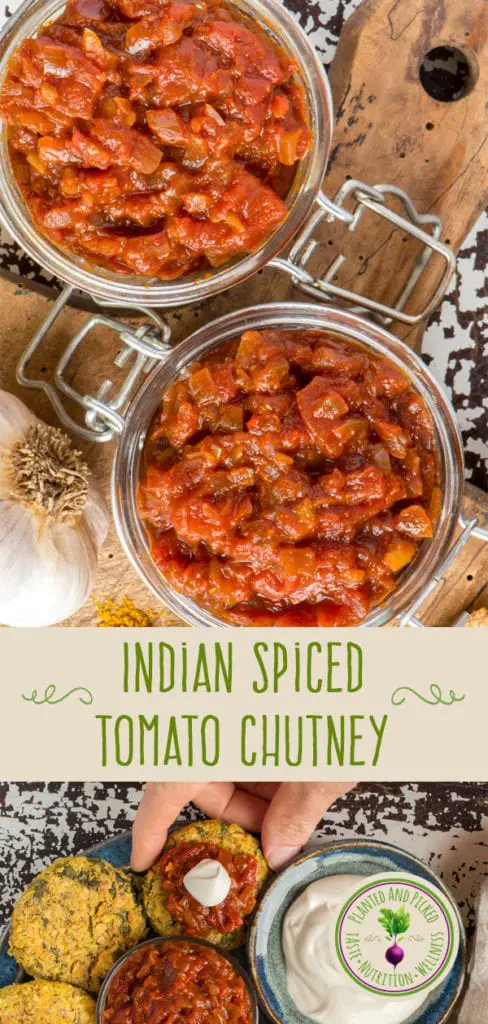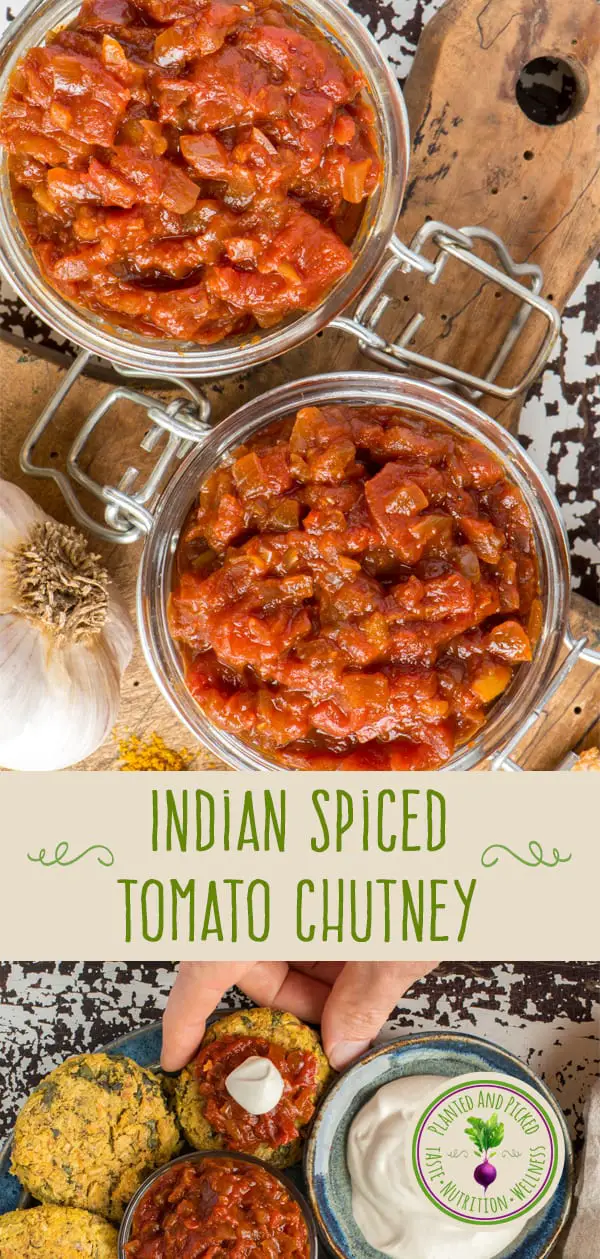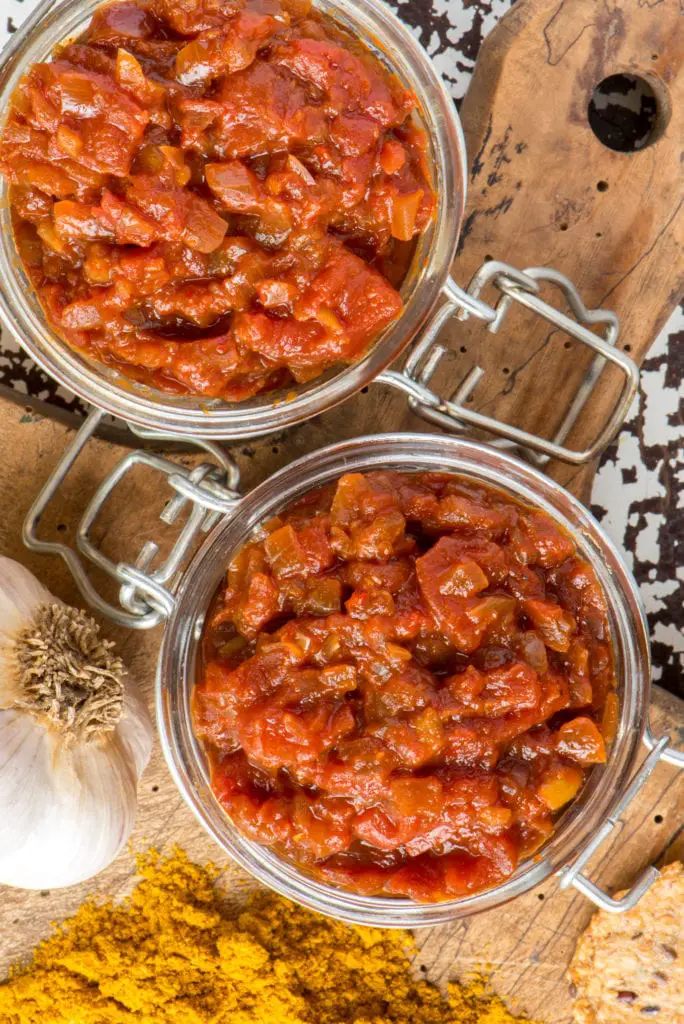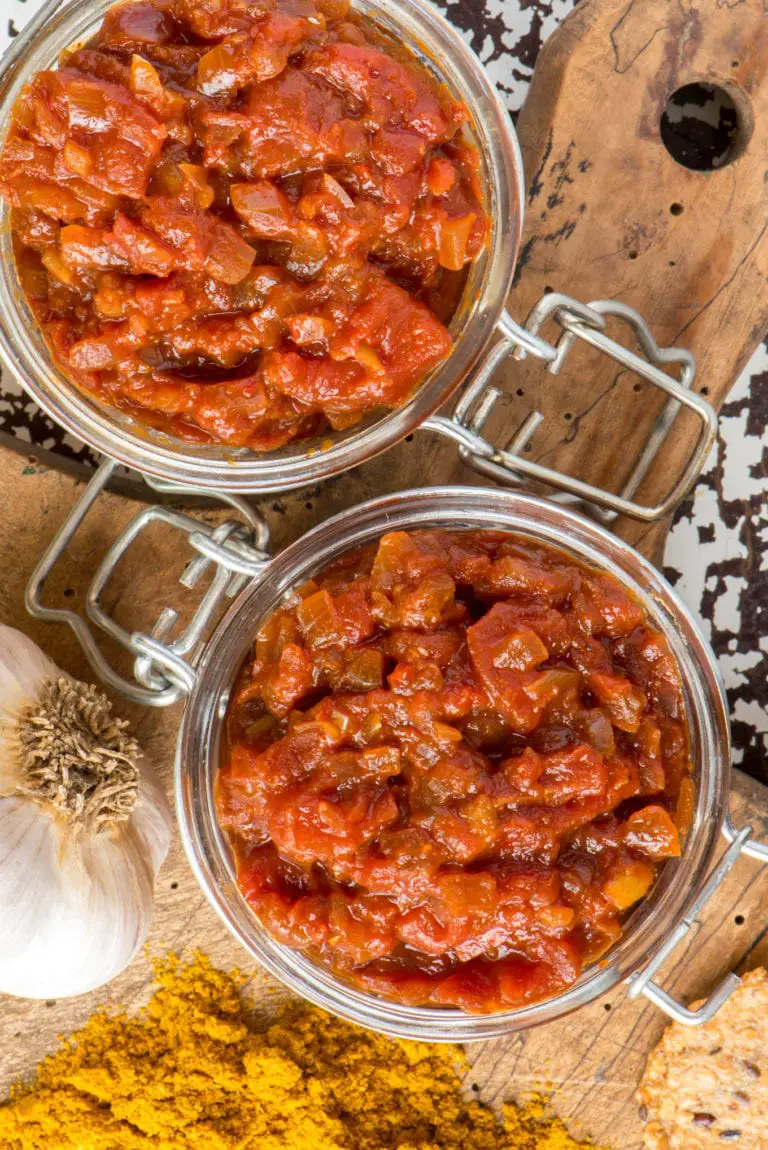 This Indian Spiced Tomato Chutney comes together quickly and makes a great condiment for a variety of dishes such as our White Bean and Artichoke Patties or Coconut Chickpea Curry Masala. Make it on the weekend and store it in the fridge.
It is important to include some healing herbs and spices such as ginger, garlic, curry and chillies in our diets. This Indian Spiced Tomato Chutney does just that!
Although this dish does contain a small amount of sugar, it is significantly less than that found in most chutney recipes and is less refined. We used a Muscovado brown sugar, which is essentially the result of evaporating cane sugar juice. It retains all of the molasses and minerals that are naturally found in cane sugar. Also, keep in mind that a serving of chutney is only a few tablespoons – it's a condiment after all!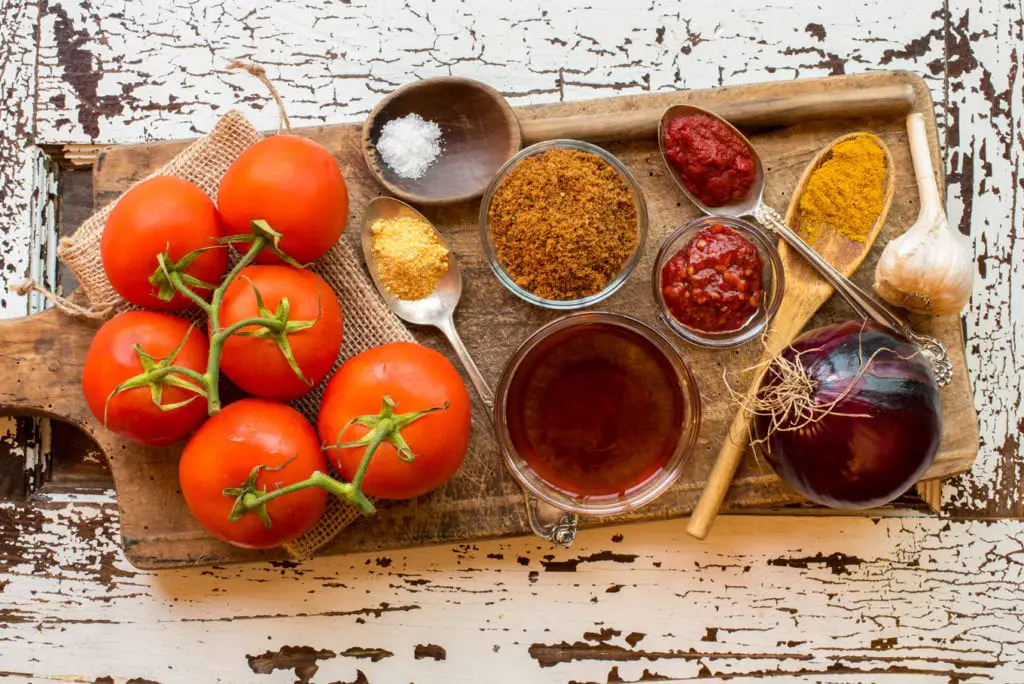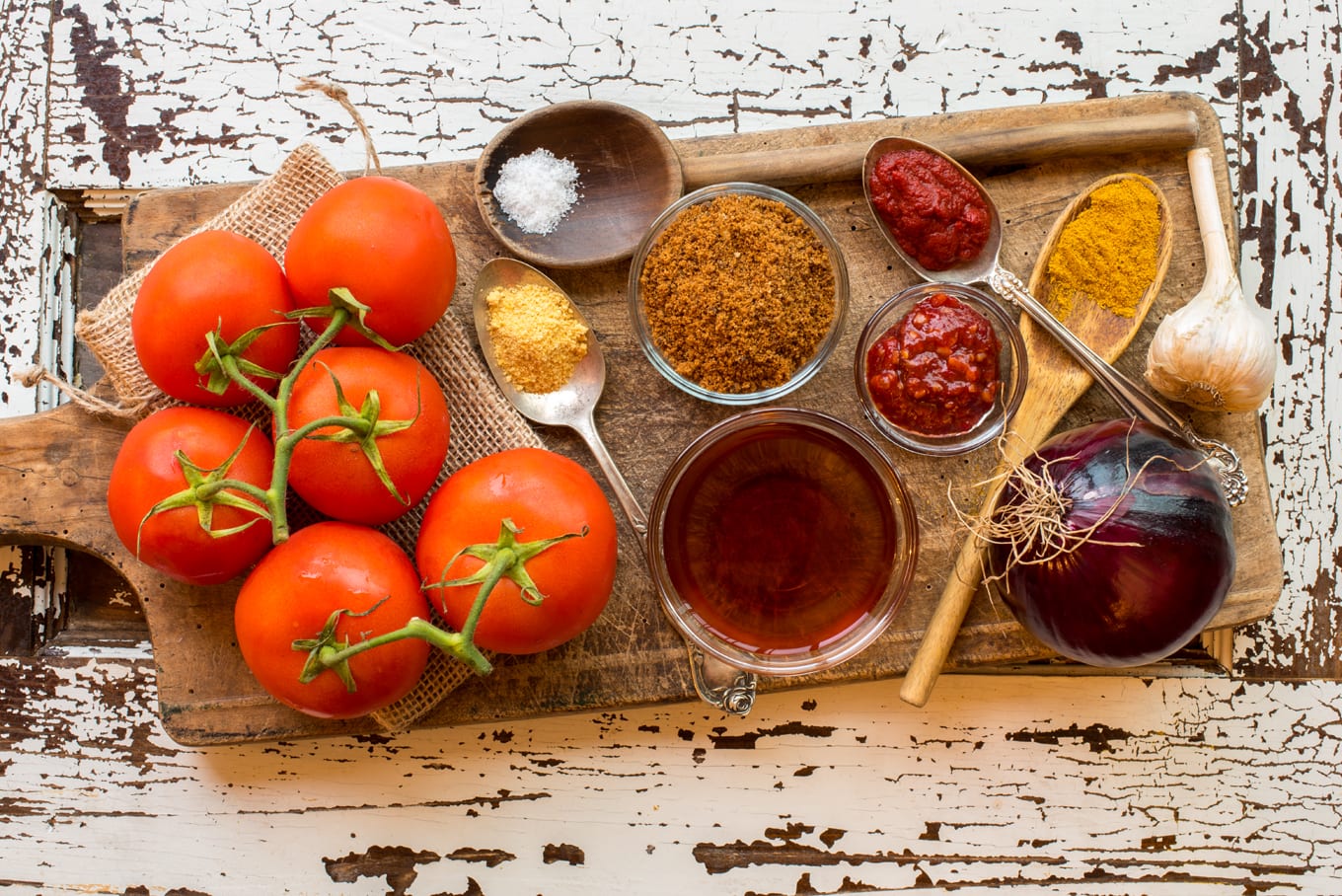 We also kept this tomato chutney recipe simple by using a chili paste. However, feel free to substitute a fresh chili. We would choose a small red chili, slice it thin and include it while cooking the onions. Choose to leave the seeds in or out, depending on how much spice you like!
Having some condiments on hand allows you to add more interest to your dishes and, if you can make them homemade using healthy, organic ingredients, even better! Many condiments that you buy in the store have been overly processed using inflammatory oils, artificial ingredients and preservatives. You can feel good about adding this tomato chutney to your plate.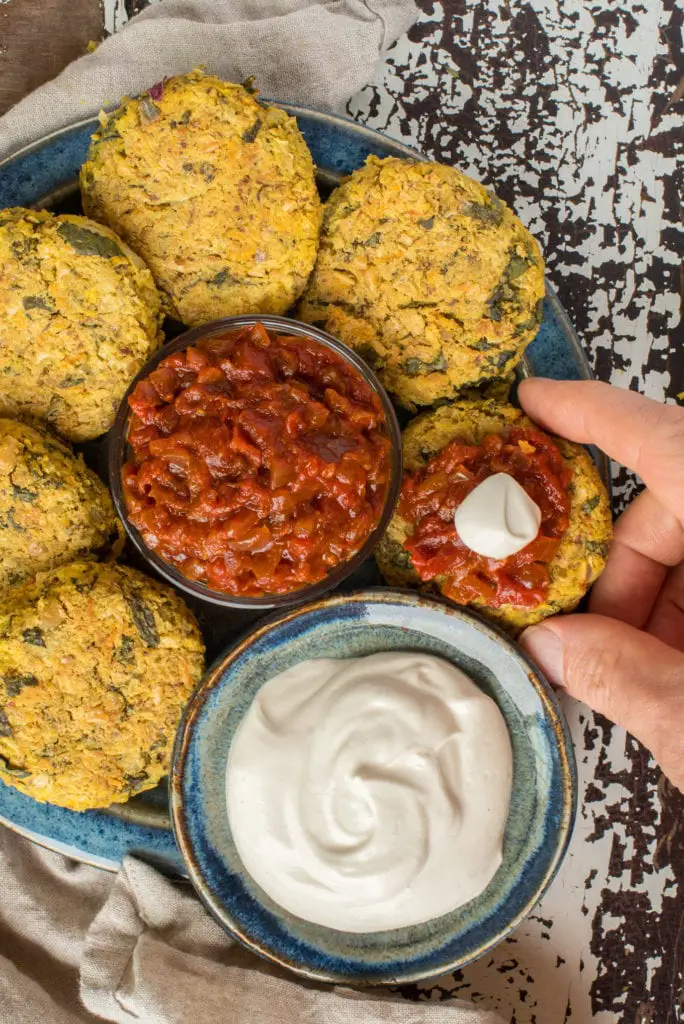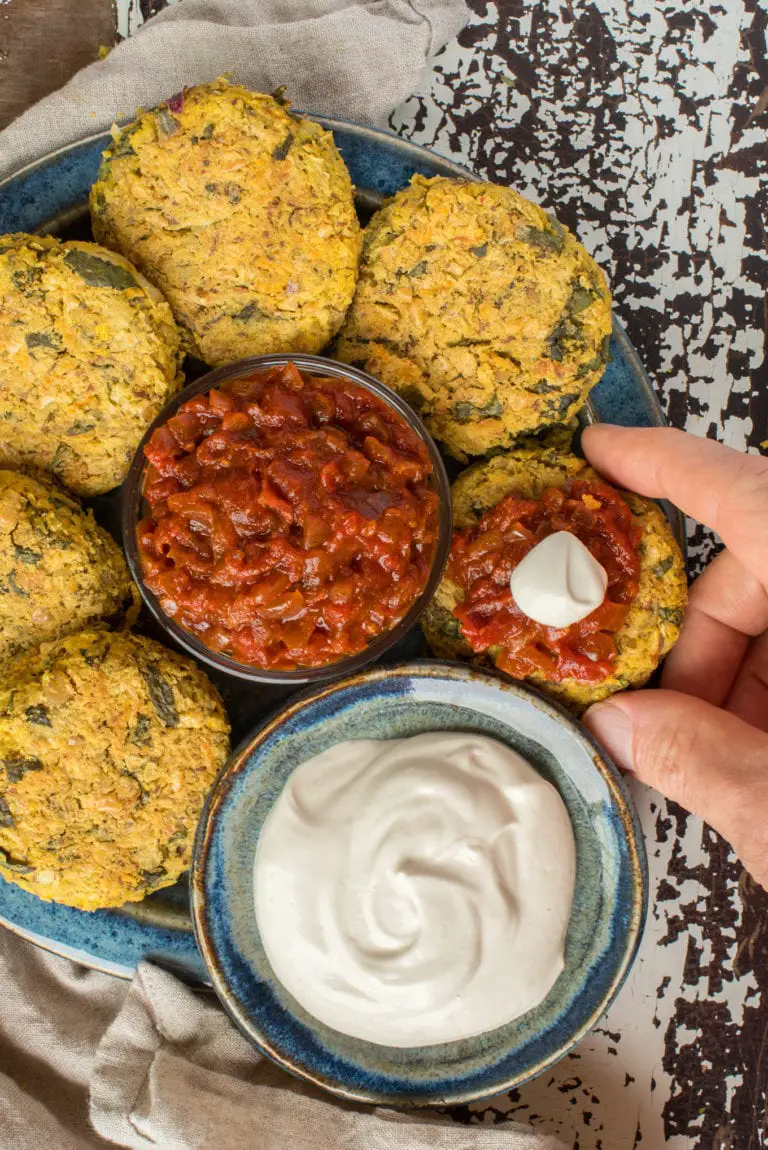 If you love dips and condiments, try this Creamy Roasted Garlic Hummus or this Vegan Cashew Queso Dip. This Habañero Plum Hot Sauce or this Mango Lime Hot Sauce are also nice additions to your condiment arsenal. If you try out this Indian Spiced Tomato Chutney, we like to add a little Vegan Cashew Sour Cream on top.
We really hope that you LOVE this Indian Spiced Tomato Chutney. Try it out and let us know how you like it. We always look forward to your feedback and your ideas for any changes! Leave a comment and a rating and don't forget to tag us @plantedandpicked on Instagram and hashtag it  #plantedandpicked. Pull up a chair and enjoy!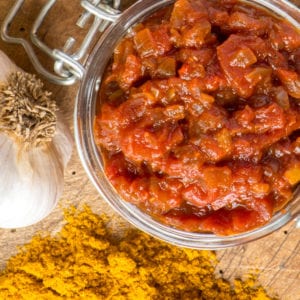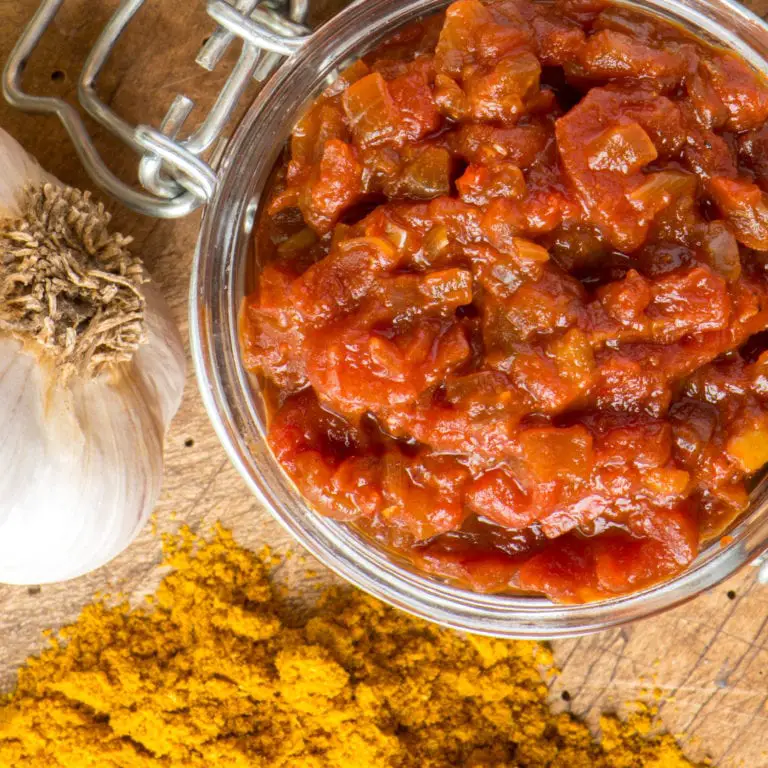 Ingredients
1

tbsp

avocado oil

½

cup

red onions, finely diced

1

clove

garlic, minced

1

tbsp

grated ginger (optional)

¼

tsp

sea salt

1

tbsp

garlic chili paste

1

tsp

curry powder

½

tsp

mustard powder

1

tbsp

tomato paste

2

cups

fresh tomatoes, diced (or canned/drained)

¼

cup

red wine vinegar

¼

cup

brown sugar
Instructions
Heat oil in a pot over medium heat.

Finely dice onion, grate ginger and mince garlic. Add these to the pot along with the sea salt.

Sauté onions, ginger and garlic for 5 to 7 minutes until the onions are soft and translucent.

Add the remaining ingredients and bring to a boil. Reduce the heat to a simmer for 20 minutes. The chutney should be thick at this point.

Let cool and store in airtight glass containers in the fridge for up to 2 weeks.