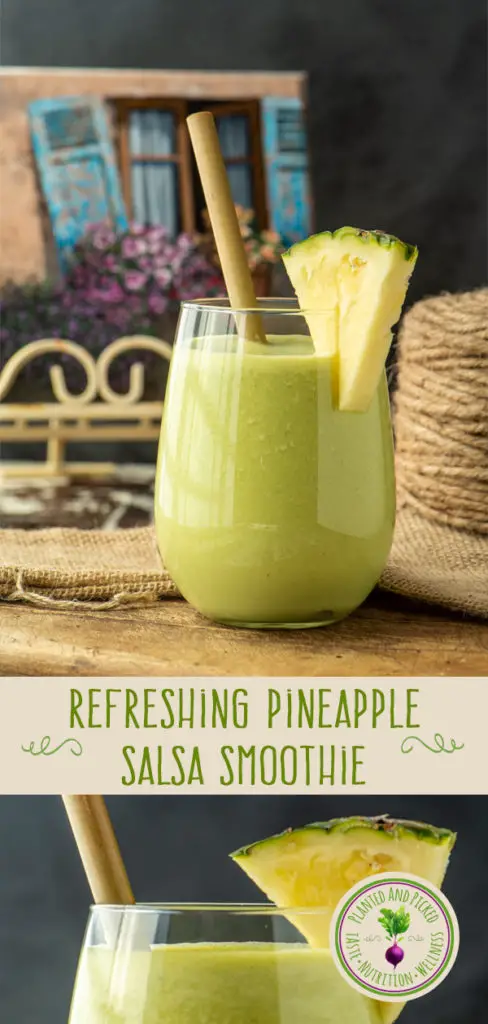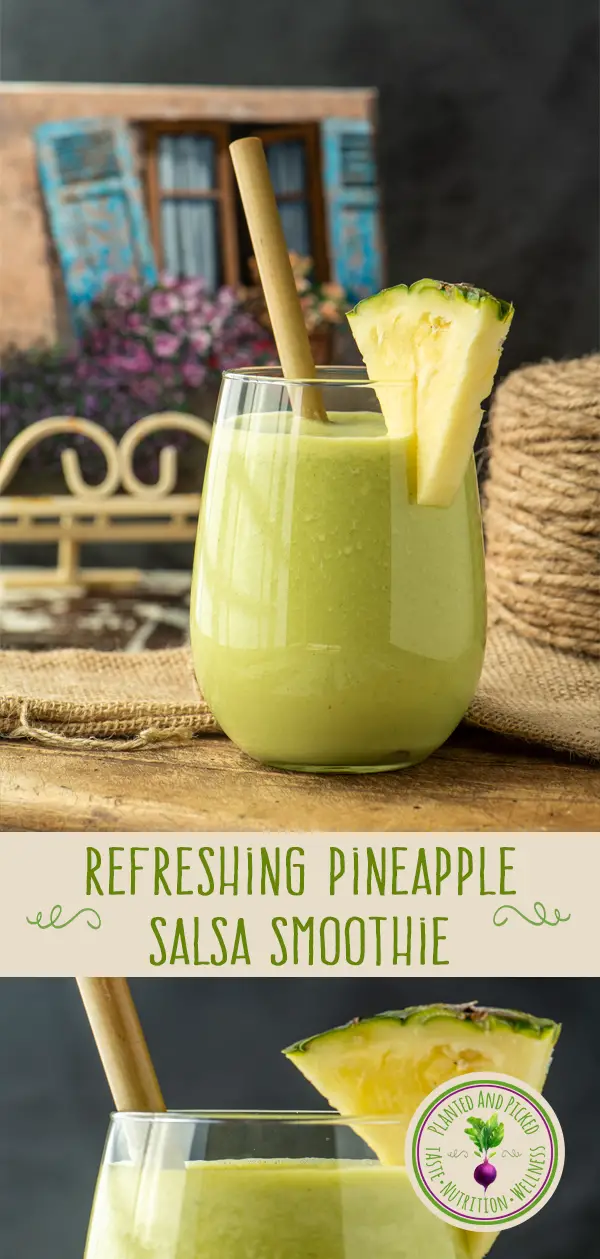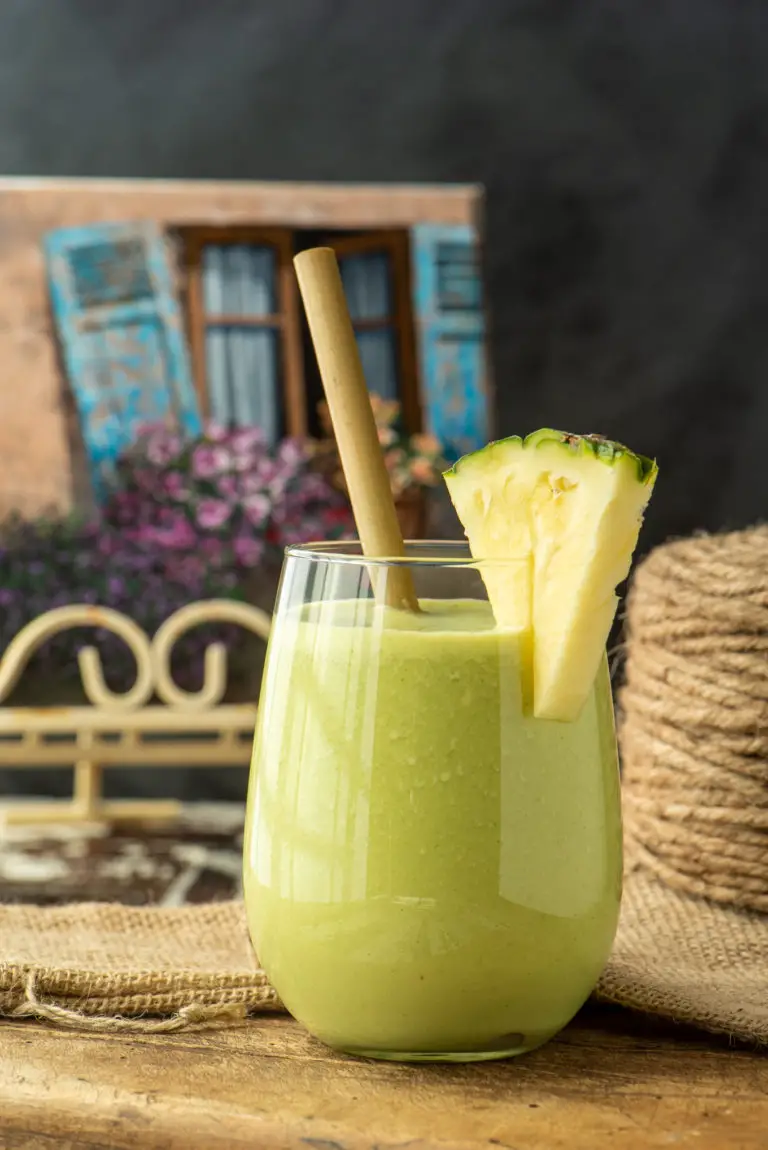 This refreshing pineapple salsa smoothie is a delicious combination of sweet and savoury. It is also full of electrolytes, making it perfect for a refreshing summer drink!
Smoothies are a great option to pack a lot of different flavours and healthy ingredients into one portable container. They don't always have to be sweet and predictable – they can also be savoury. This smoothie is a combination of the sweet and savoury flavours of a pineapple salsa, including pineapple, limes, jalapeño peppers and cilantro.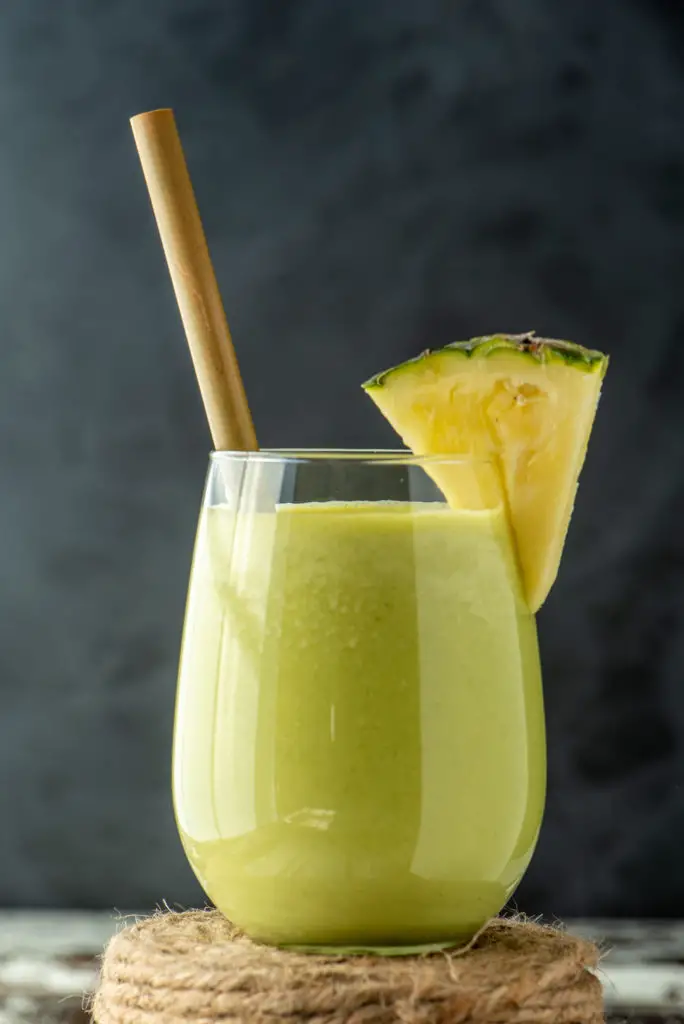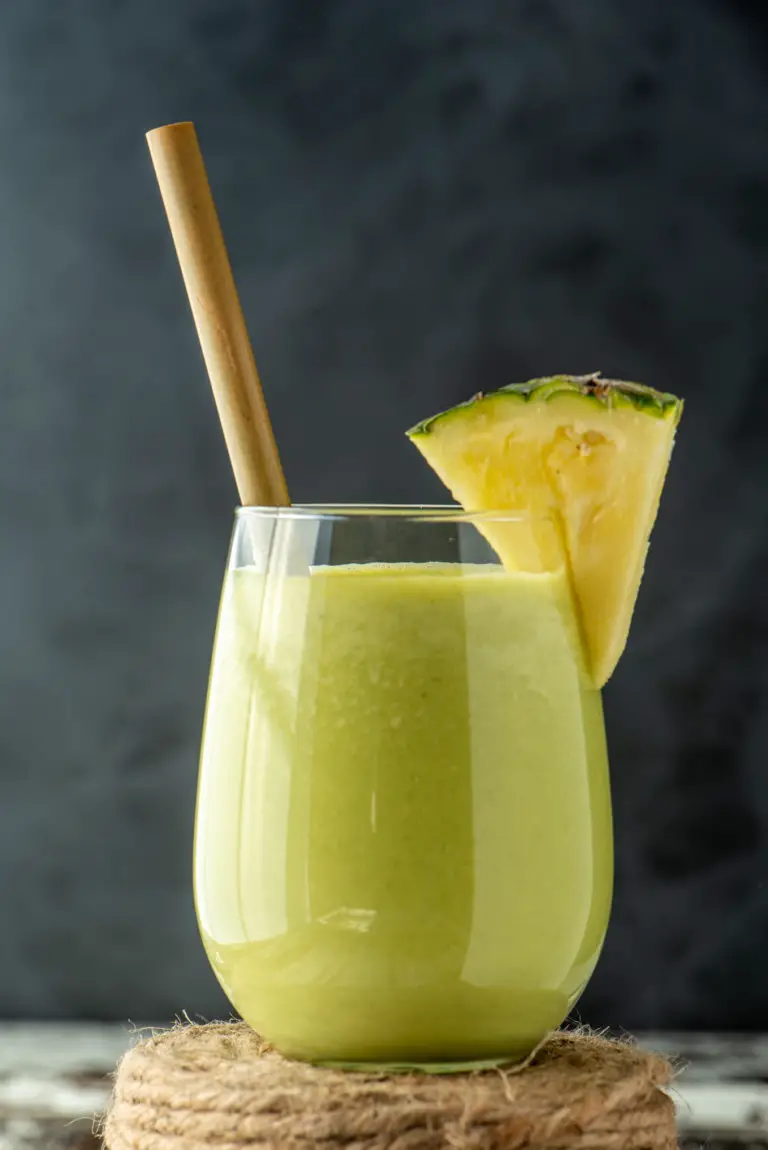 Pineapple Salsa Smoothie Ingredients Breakdown
Fresh ripe pineapple is the star of this smoothie. We have also tried making it with frozen pineapple and it was lacking flavour. Using fresh pineapple adds more juiciness and sweetness to the final product. Pineapple is rich in vitamin C, which supports the immune system. It is also a powerful antioxidant. Pineapple also contains an enzyme called bromelain, which can aid in digestion. You can also find it in some formulations that support joint health since it acts as an anti-inflammatory.
This smoothie contains coconut water, which contains five key electrolytes: sodium, potassium, calcium, magnesium and phosphorus. It's a perfect replacement for sports drinks in hot weather or for during and after workouts.
The hemp seeds add healthy omega 3 fats and three tablespoons contain almost 10 grams of protein. You can add them to smoothies, salads and oatmeal and the list goes on. The zucchini adds extra plant nutrients and also aids in thickening. We always keep zucchini and cauliflower in the freezer to throw into smoothies.
Also included in this pineapple salsa smoothie, but not normally associated with smoothies, is jalapeño pepper. Peppers contain a chemical known as capsaicin, which is actually what gives peppers their heat. Capsaicin is shown to increase metabolism which can also lead to weight loss. Peppers are also linked to improving blood pressure and sinus issues since it acts as a decongestant. If you seed the pepper, the smoothie should not actually be spicy.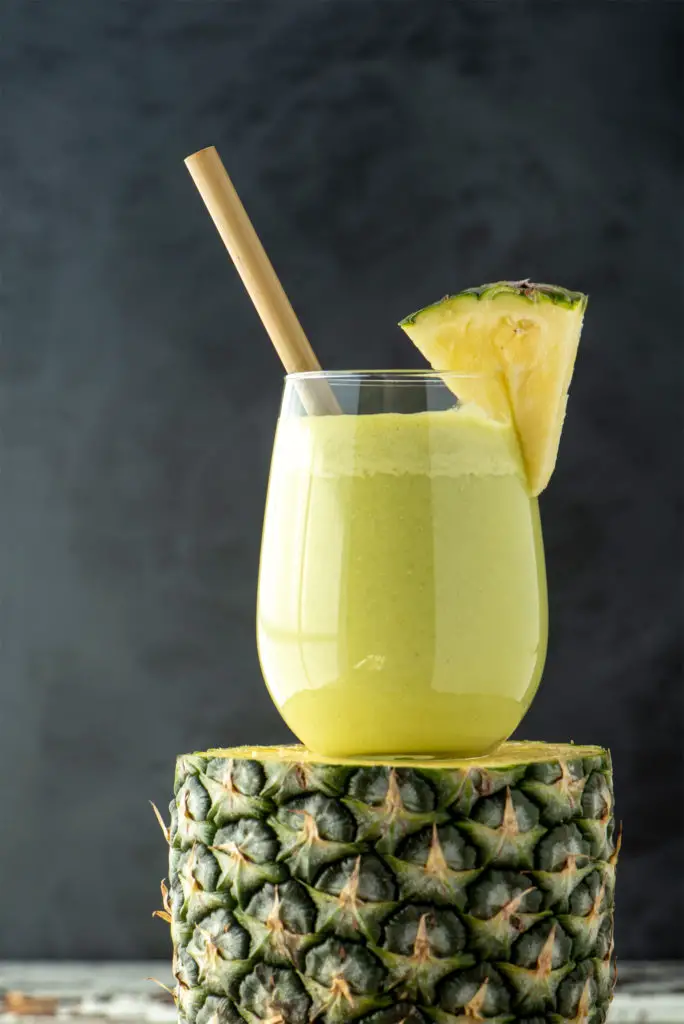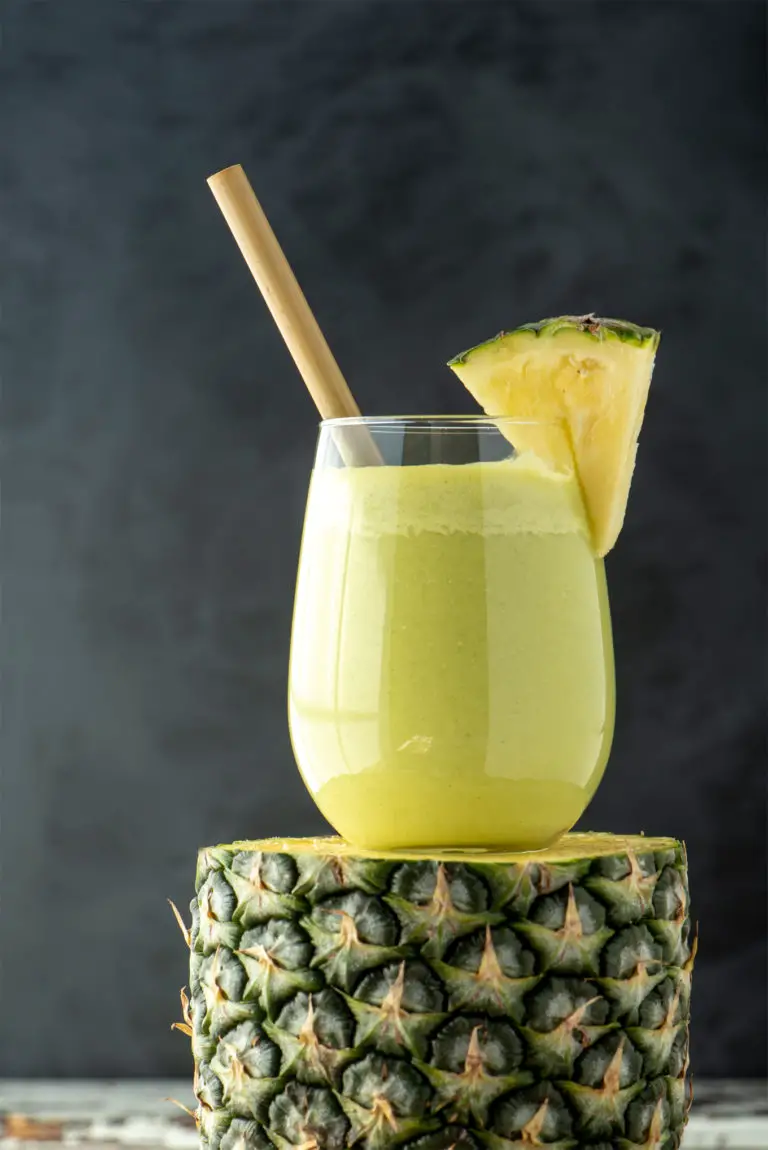 More Smoothies!
This pineapple salsa smoothie is not a very sweet smoothie, but is refreshing for the summer months. If you prefer a sweeter taste, feel free to add a couple of dates or half of a banana. For other great smoothie inspiration, you should also try out our Pretty in Pink Smoothie, Post Workout Protein Smoothie, Apple Ginger Smoothie or this Vegan Super Greens Smoothie.
We hope you really enjoy this Refreshing Pineapple Salsa Smoothie and look forward to your feedback. Leave a comment and a rating and don't forget to tag us @plantedandpicked on Instagram and hashtag it #plantedandpicked.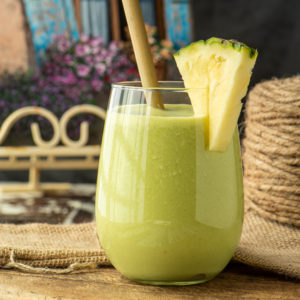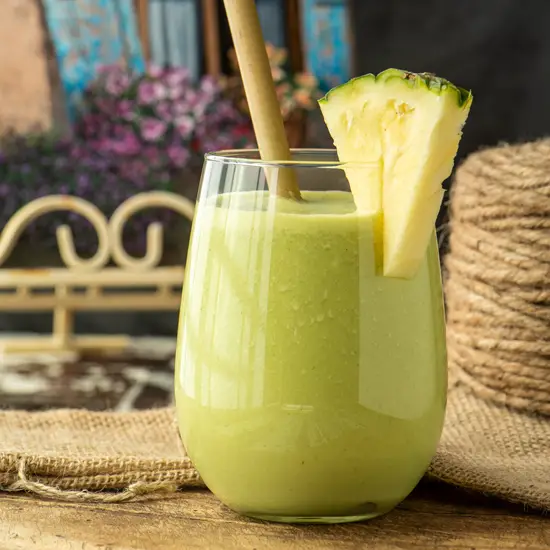 Ingredients
1

cup

coconut water

3

tbsp

hemp seeds

1.5

cups

fresh pineapple

½

cup

frozen zucchini

1

lime, peeled

½

jalapeño pepper, seeded

2

tbsp

cilantro (optional)

½

cup

ice
Instructions
Add the coconut water and hemp seeds to a blender and process until 'milky' (about 30 seconds).

Add the remainder of the ingredients and process until well blended.

Makes two smoothies (1½ cups each).