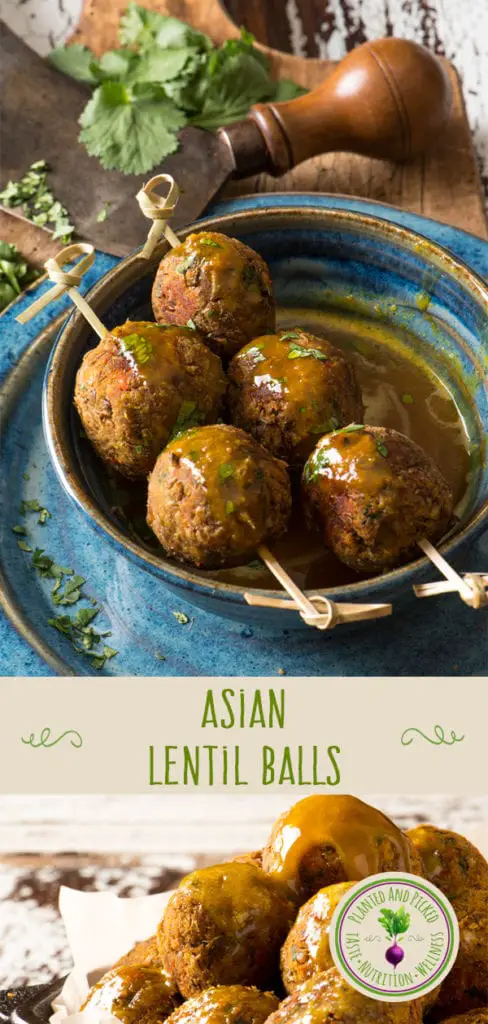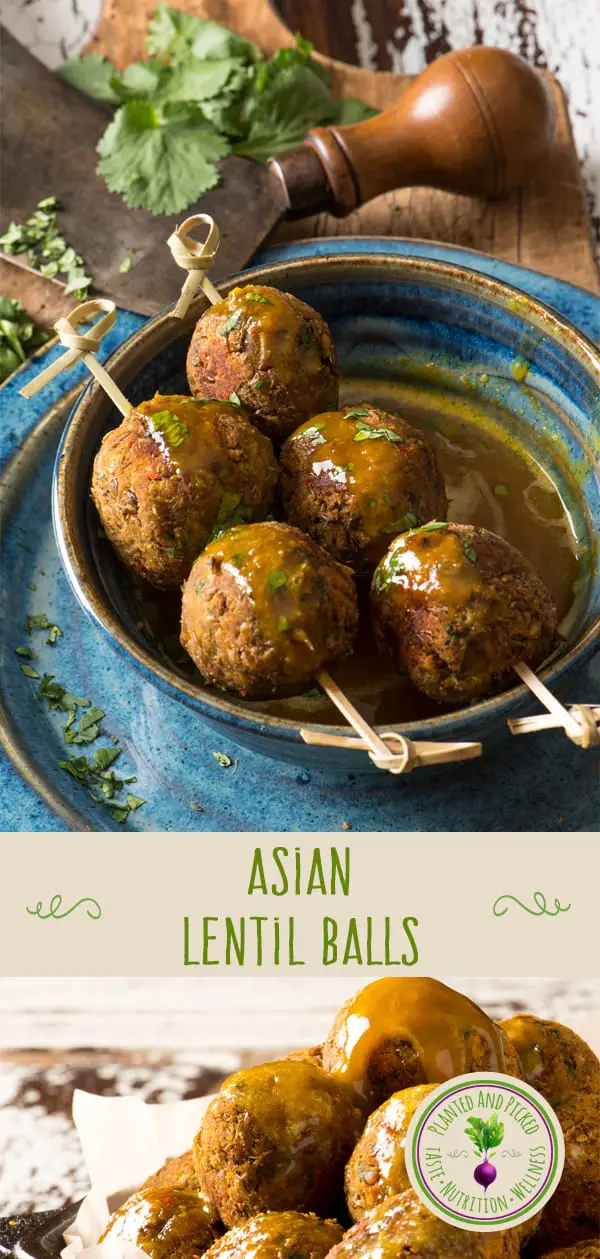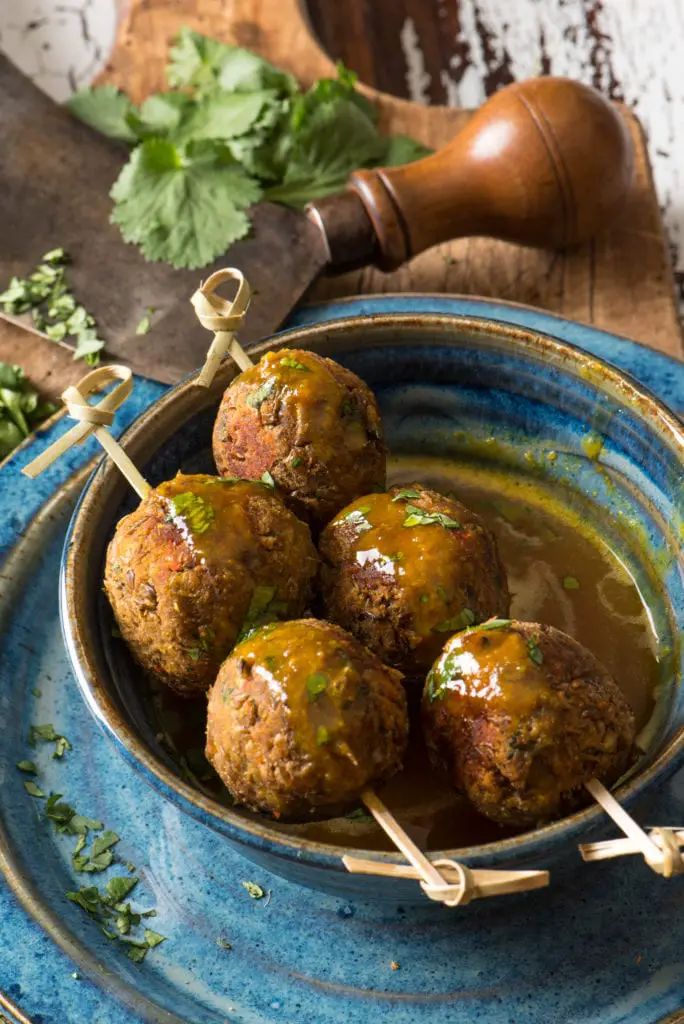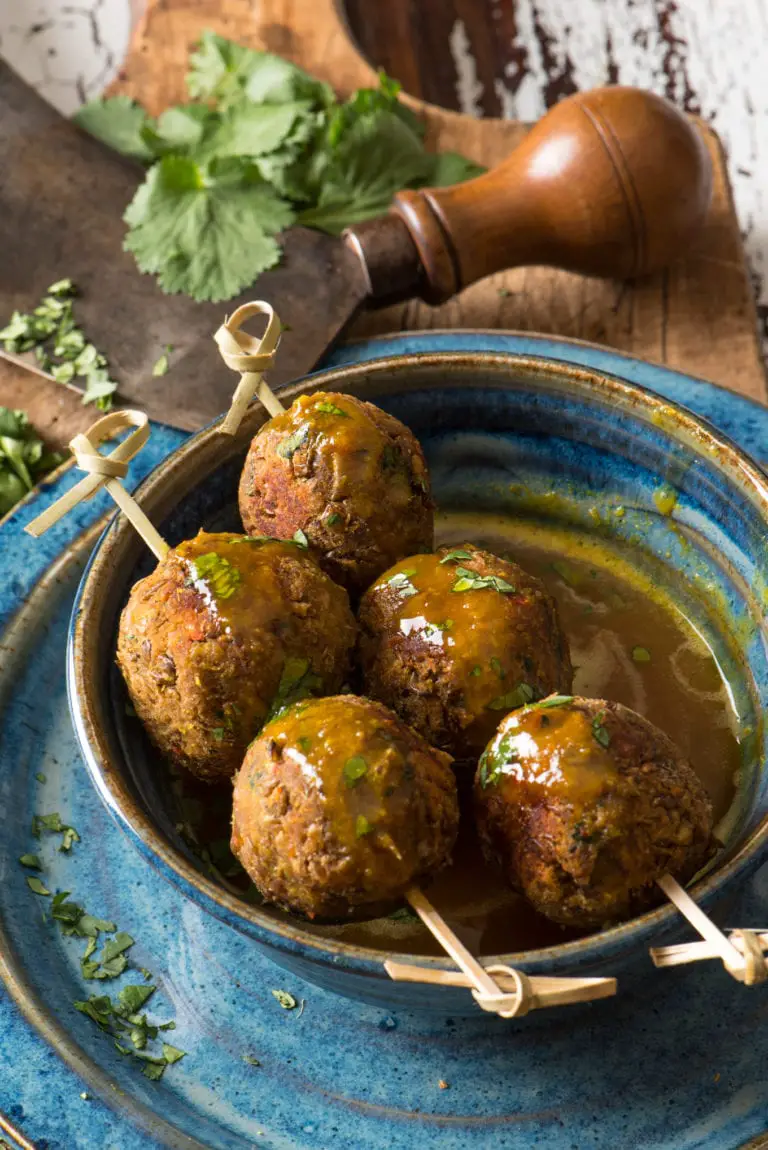 These lentil balls are full of Asian flavours. You can serve them as part of an Asian inspired bowl or on a vegan Bahn Mi sandwich. You could also serve them with a sauce along with some rice and vegetables for a healthy and satisfying dinner. They make a great appetizer that won't disappoint.
For people who have trouble digesting beans, lentils can be a good alternative. They are from the legume family, but because lentils are smaller than most beans, they can be easier to digest. Lentils come in a few different varieties such as brown, red or yellow, green, puy and black. They all have different textures that lend themselves to different dishes. We suggest that you use brown lentils for these Asian Lentil Balls because they hold their shape fairly well, but are soft enough to be mashed.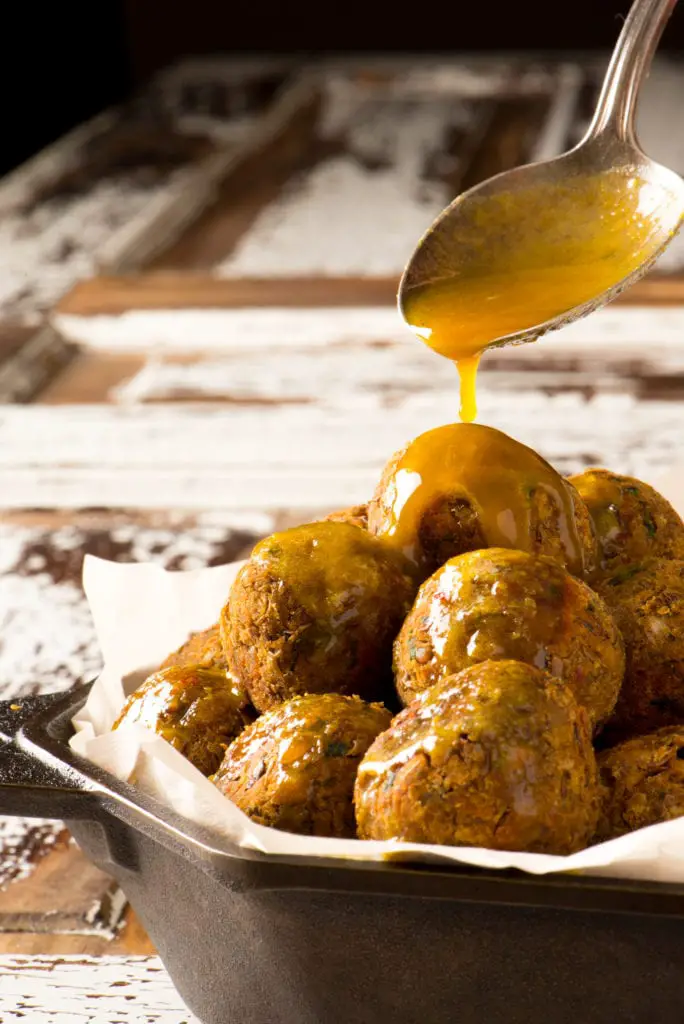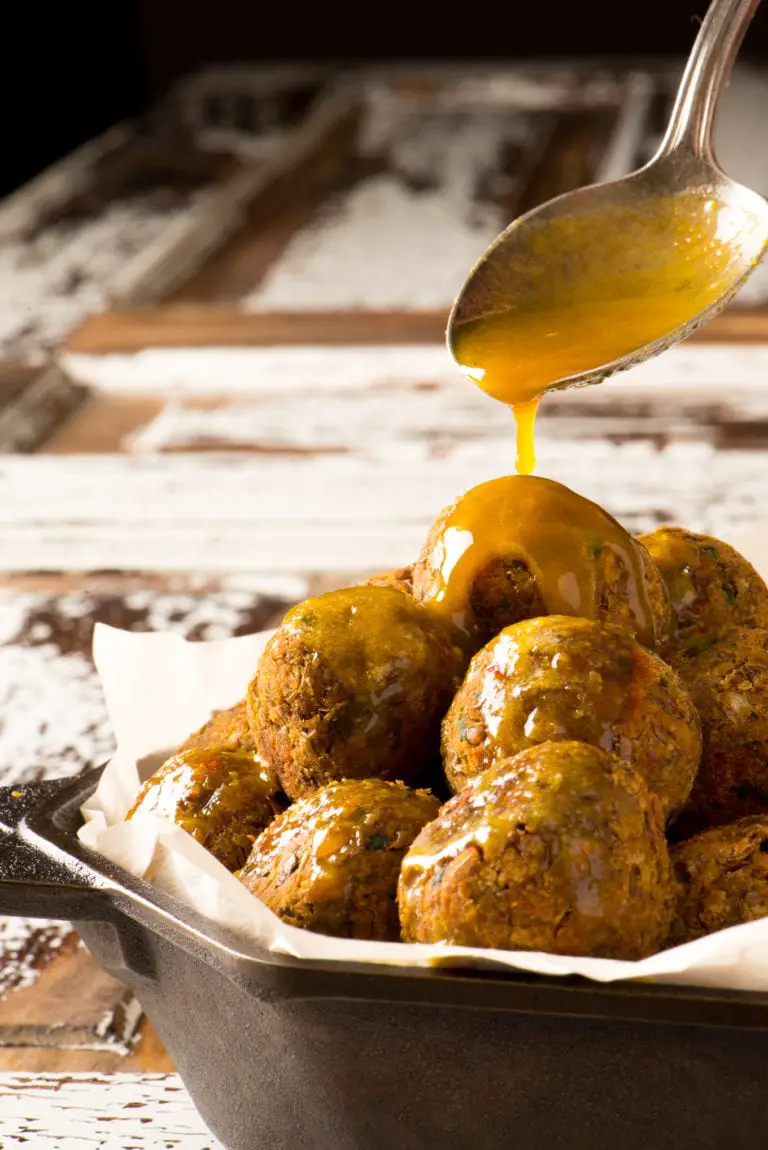 Lentils are also quite versatile and they have a 'meaty' texture. This makes them a good ground meat substitute in dishes such as spaghetti Bolognese, meatballs, meatloaves, and shepherds pie.
Don't worry about getting enough protein on a plant based diet. Lentils lentils pack almost 18 grams of protein into 1 cup. They are also rich in soluble fibre and resistant starch. This contributes to blood sugar control, aid in lowering cholesterol and gut health.
The Asian flavours in these lentil balls come from scallions, chili paste, sesame oil, coconut amino's, ginger, garlic and cilantro. You can feel free to sub the coconut amino's with tamari if that is what you have on hand.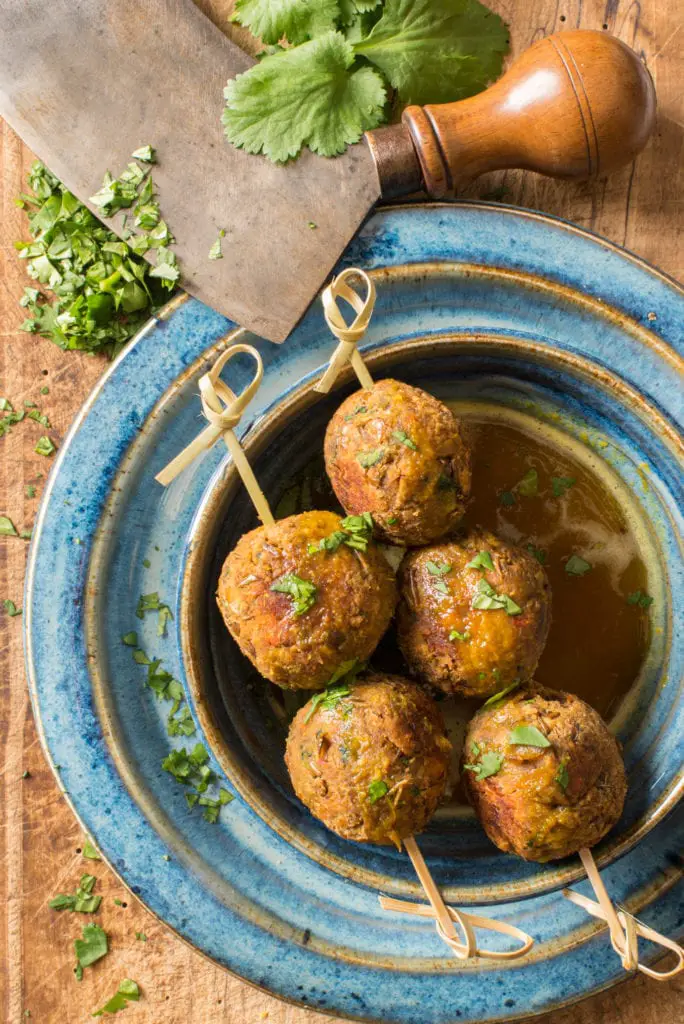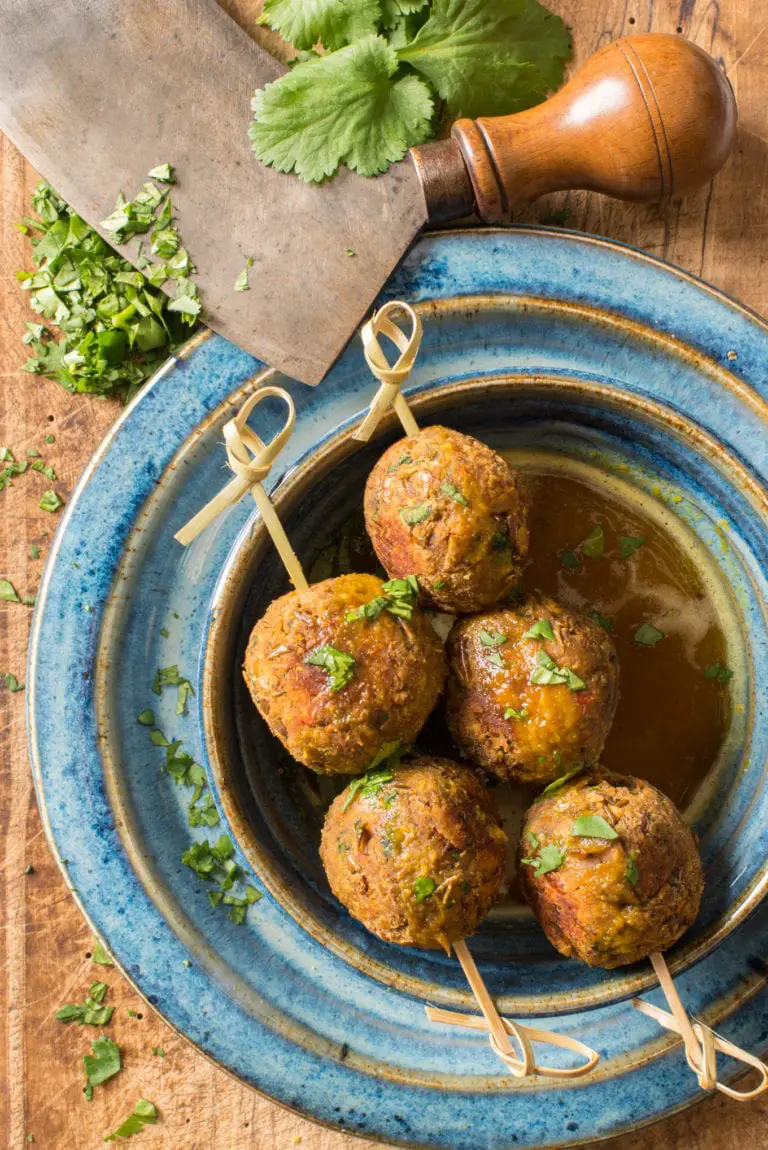 We hope you try out these Asian Lentil Balls. You may also want to try out these White Bean and Artichoke Patties with some Indian Spiced Tomato Chutney. These Italian Style Lentil Meatballs are also a great go to.
Let us know if you make these Asian Lentil Balls and just you served them. It's all about sharing great ideas! Leave a comment and a rating and don't forget to show us a photo of yours by tagging us @plantedandpicked on Instagram and hashtagging it #plantedandpicked. Power with Plants!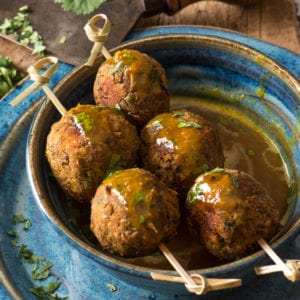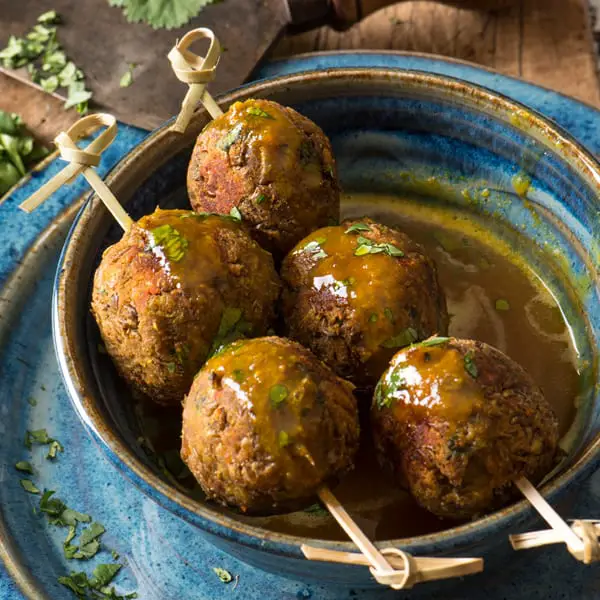 Ingredients
Lentils
¾

cup

dried brown lentils

1½

cups

water or vegetable broth

1

tbsp

coconut oil
Lentil Balls
cooked lentils

⅓

cup

breadcrumbs (can be gluten free)

2

tbsp

arrowroot starch

2

tbsp

sliced scallions, white and light green parts only

2

tbsp

coconut amino's or tamari

1

tbsp

garlic chili paste

1

tbsp

toasted seseme oil

1

tsp

minced ginger

1

tsp

minced garlic (about 1 large clove)

¼

cup

fresh cilantro
Instructions
Rinse and drain the lentils in a colander.

Place lentils, water and coconut oil in a medium sized pot and bring to a boil. Reduce heat, cover and simmer for 30 to 40 minutes. The liquid should be absorbed and the lentils soft.

While the lentils are cooking, you can measure out and prepare the rest of the ingredients.

Place cooked lentils and the remaining ingredients in a food processor. Pulse 4 or 5 times to combine the ingredients. You will want to ensure that there is still some texture to the mixture. If you over-mix the ingredients, the mixture will become pasty.

Roll 2 tbsp of the mixture into a ball and place on parchment-lined cookie tray. Continue to roll the rest of the lentil balls. We tyipcally get about 18 balls.

You can brush a little avocado oil over the lentil balls before placing them into the oven, but it is not necessary. It does help them to brown a little more.

Place in the oven and cook for 20 minutes. Turn over halfway through.

Alternatively, you can cook these lentil balls in a frying pan in some avocado or coconut oil over medium heat for about 10 minutes, turning occasionally.