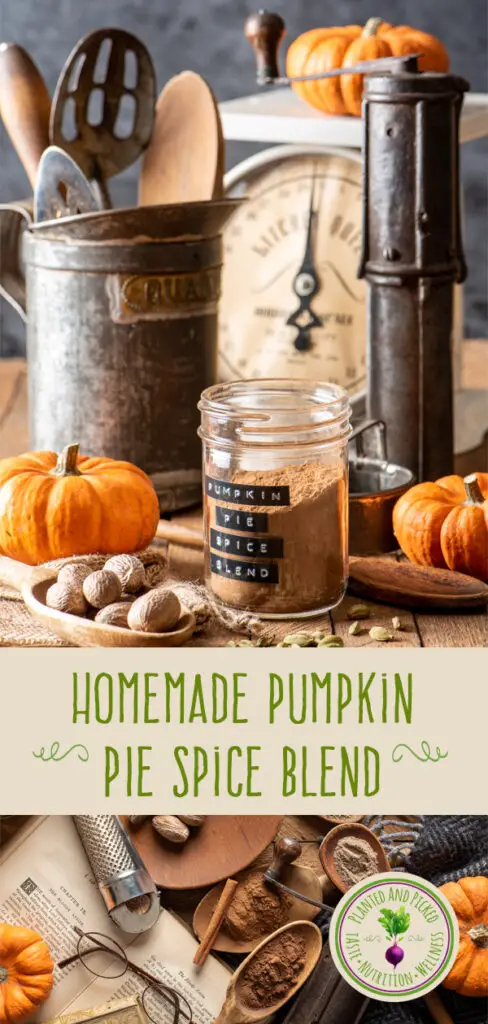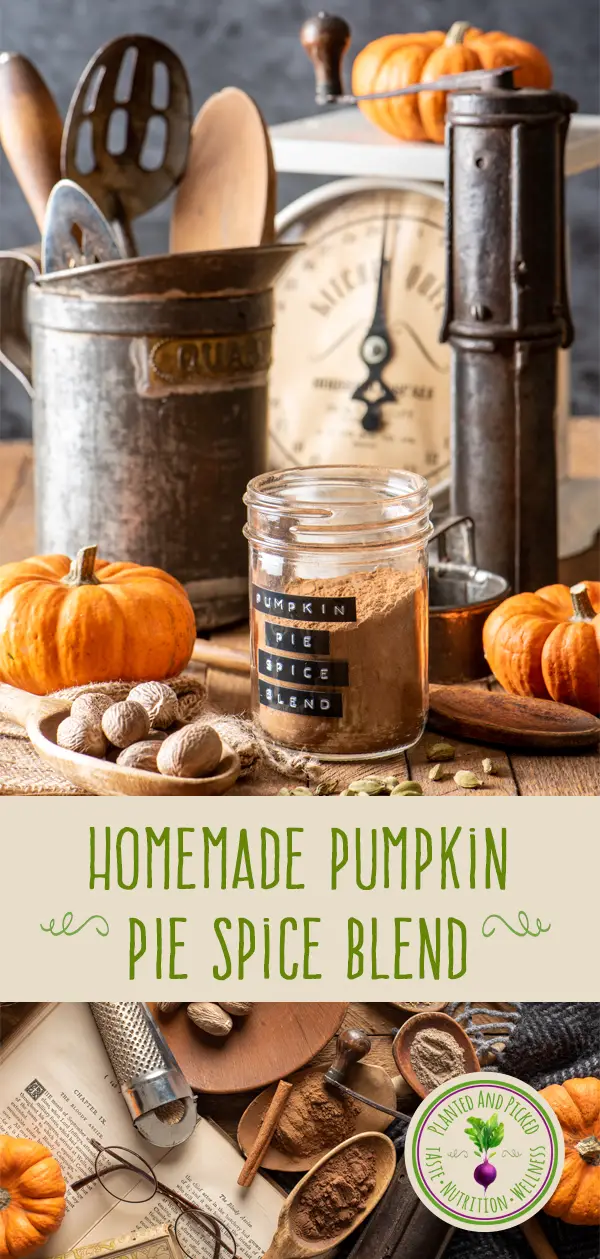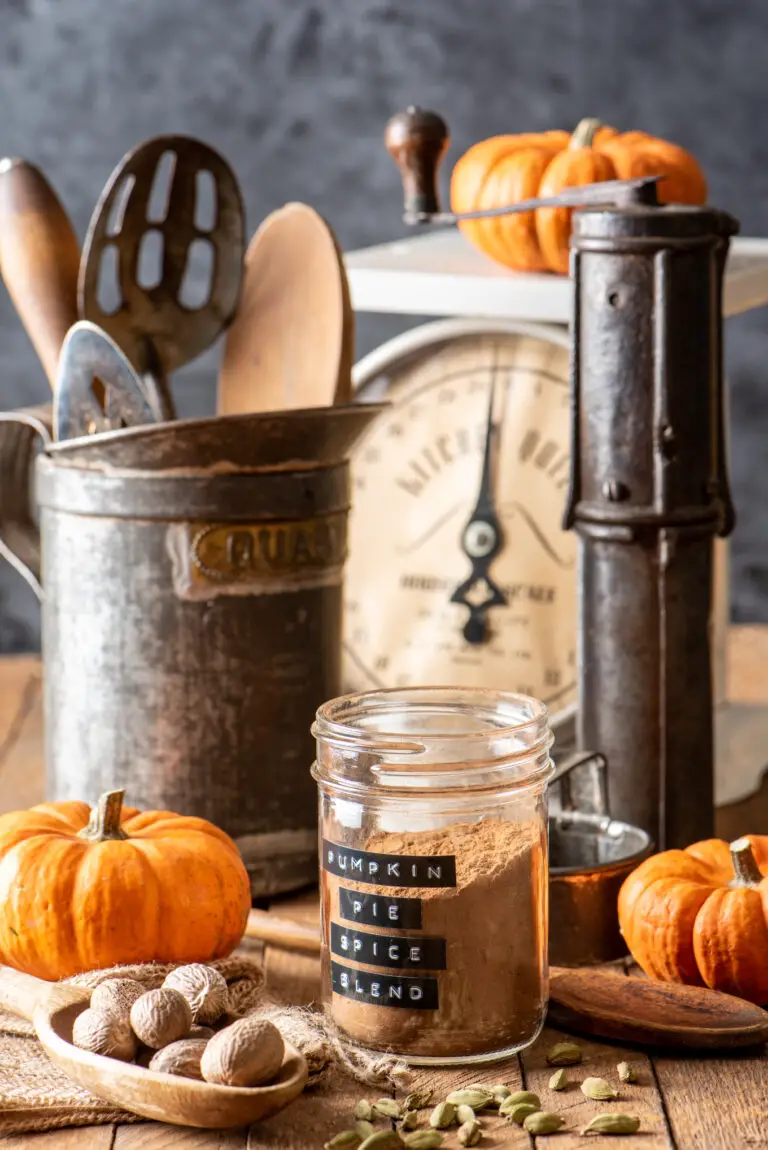 It's always good to have a Homemade Pumpkin Pie Spice Blend on hand. You can add to things like oatmeal or your Maple Pumpkin Spice Latte. It also goes well in a pumpkin loaf perhaps, pumpkin pie and pretty much anything October!
You likely have all of the spices you need to conjure your own pumpkin spice blend. There's no need to hit up the grocer for their blend. The only trick is knowing how much of each to use, so we've provided below. Easy as pumpkin pie! Just measure out the amounts and stir them up in a jar so it's ready when you need it!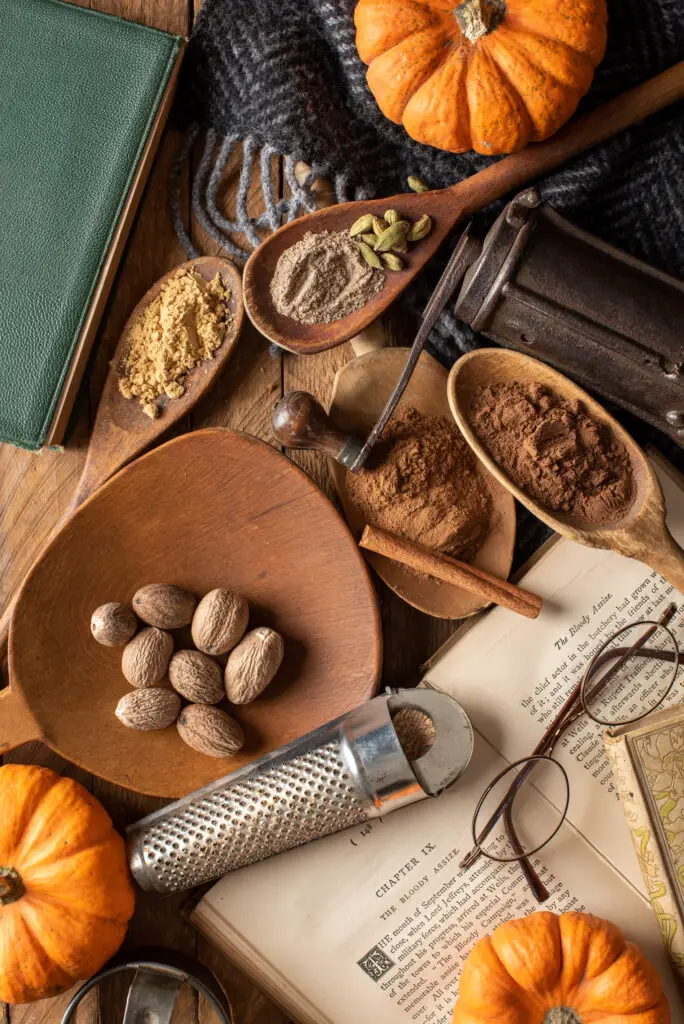 What to use your Pumpkin Pie Spice Blend In
We put this spice blend in our oatmeal while it's cooking because it gives it that warming feeling that every bowl of oatmeal needs. You can also use it when making our Maple Pumpkin Spice Latte or this delicious Maple Cinnamon Glazed Pumpkin Loaf! It saves time when you need one of these favourite bevies to warm you up! It can be pretty much added to any of your baking that calls for cinnamon. Cinnamon makes up the bulk of most similar spice blends and is nicely complimented by the ginger, all-spice, nutmeg and cardamom. Feel free to add some ground cloves as well if you like. This isn't chemistry class, so make it yours!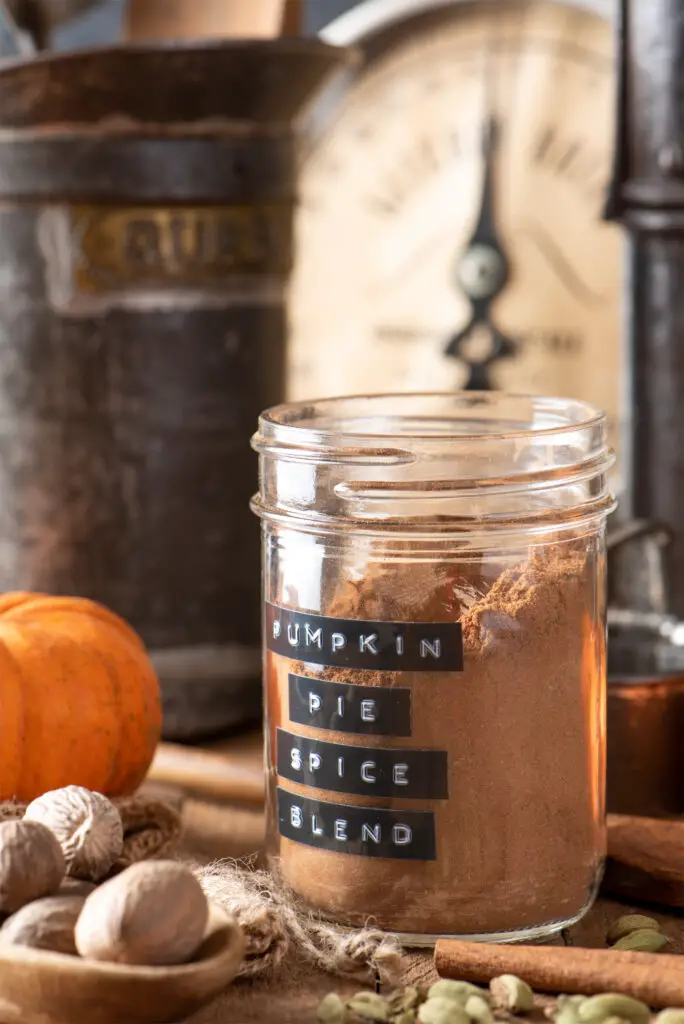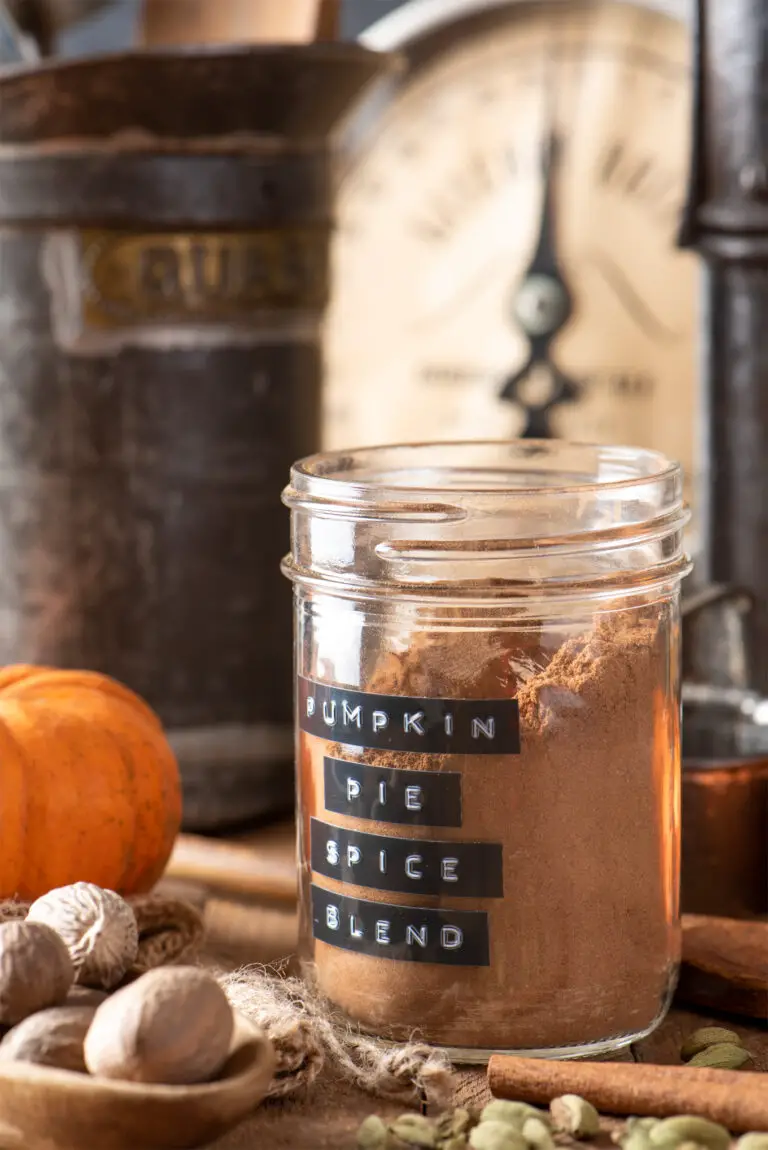 This is a great blend to use in our Pumpkin Spice Muffins, go figure! If you're feeling the October love, try out our Ginger Peach Crumble, some Almond Chocolate Chip Cookies, a piece of Maple Almond Coffee Cake or a a gluten free Oatmeal Raspberry Muffin to go with your latte.
If you make this Homemade Pumpkin Pie Spice Blend, share the love. Leave a comment and a rating and don't forget to tag us @plantedandpicked on Instagram and hashtag it  #plantedandpicked . Pumpkin spice is everything nice!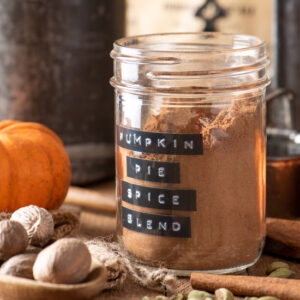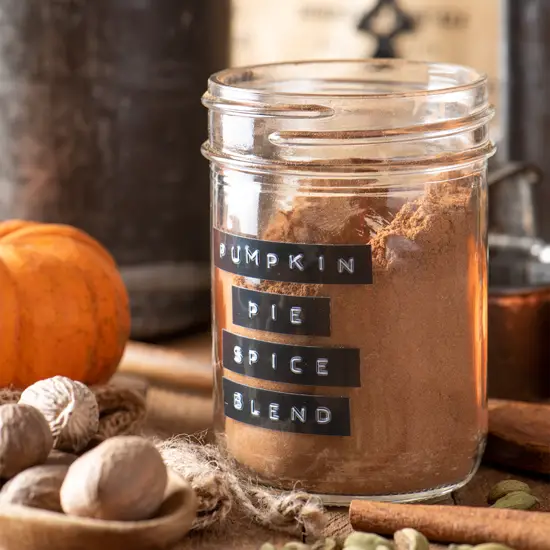 Ingredients
3

tbsp

ground cinnamon

2

tsp

ground ginger

1

tsp

ground allspice

1

tsp

freshly grated nutmeg

½

tsp

ground cardamom
Instructions
Grate enough nutmeg to make 1 teaspoon

Stir nutmeg and remaining ground spices together in a small dish and store in an airtight container. Re-use an emptied spice bottle and that's even better.