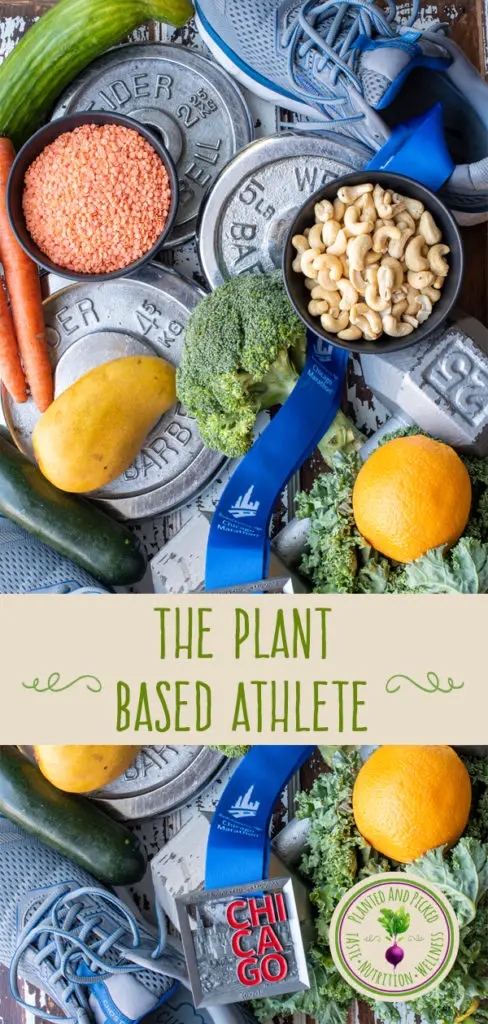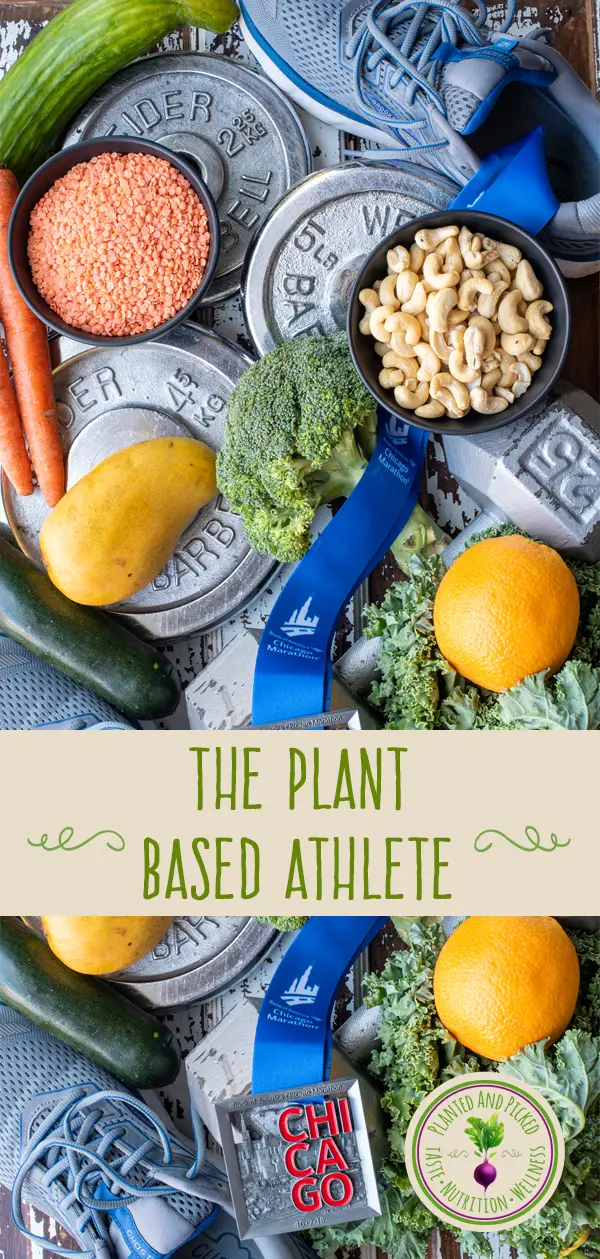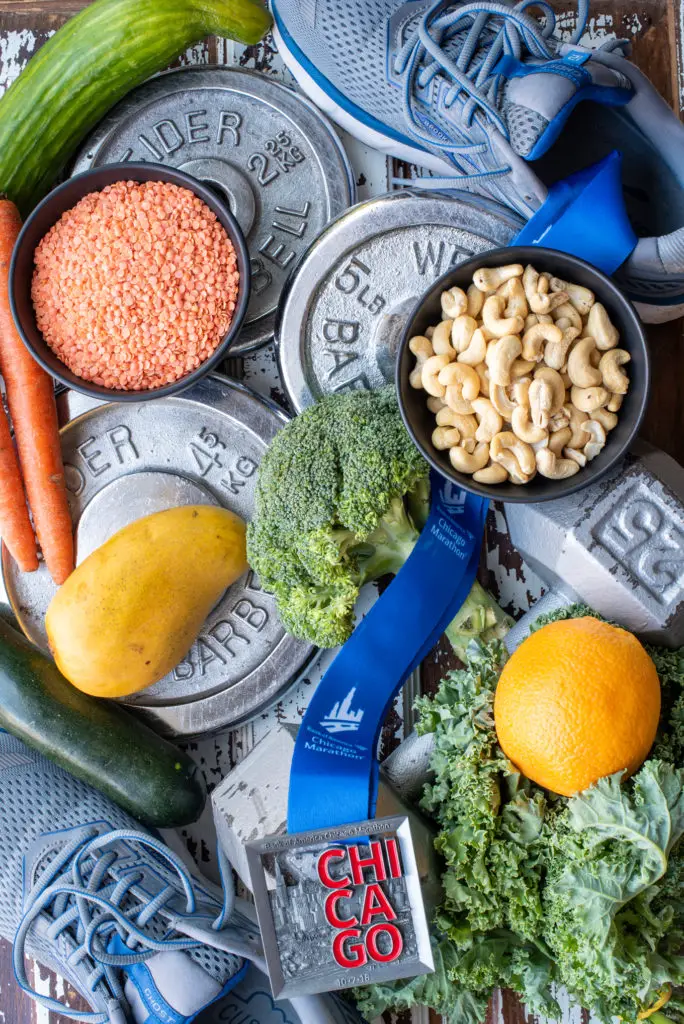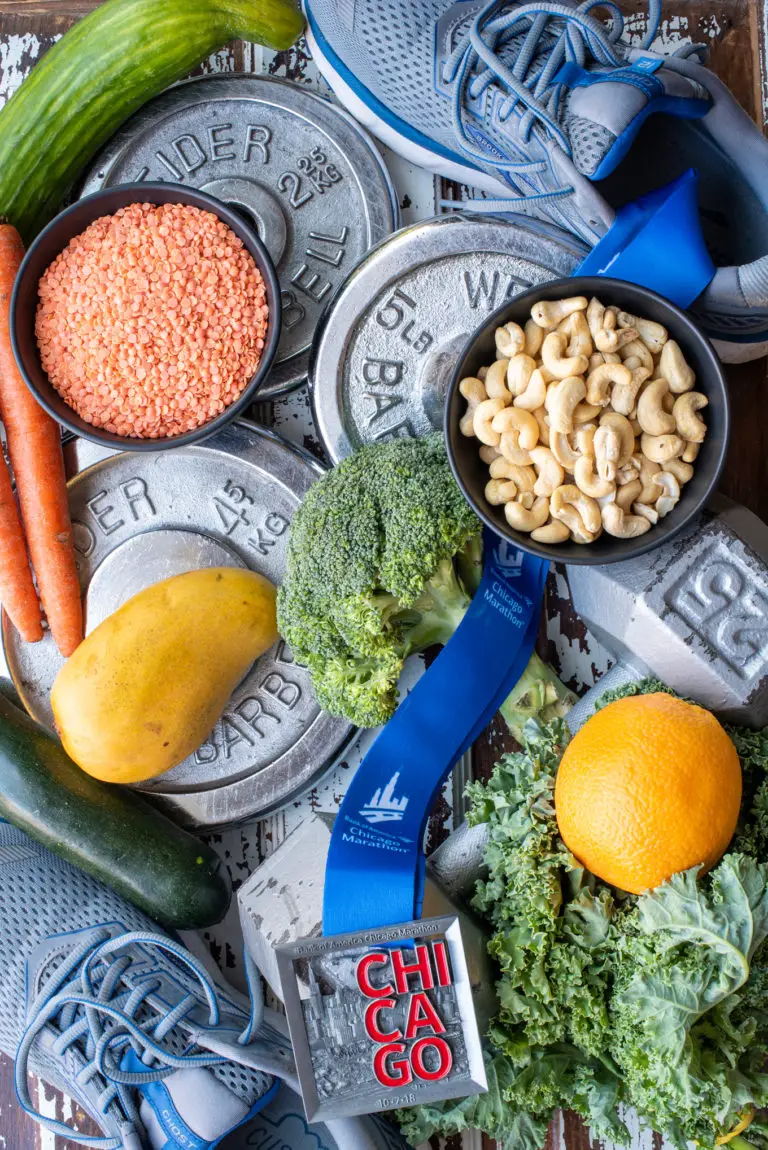 The plant based athlete is the most persuasive role model for a whole foods plant based (WFPB) diet. These people exude strength, stamina and fitness, all driven by a vegan lifestyle.
The Catalyst for Plant Based Eating
I dabbled in vegetarianism for many years until I finally switched to a plant based diet in my 40's. The turning point for me was when I started running and training for my first marathon. I came across a book by Scott Jurek called "Eat & Run – My Unlikely Journey to Ultramarathon Greatness", which I devoured. I have read this book at least three times and it still sits on my bookshelf.
Reading about Scott's journey to plant based eating and ultra endurance events became my catalyst for a WFPB diet. It also introduced me to other vegan athletes including Rich Roll, who I continue to follow. My partner, Scott Fortner, has trained for and run seven marathons on a plant based diet. He has consistently improved every time, despite getting older.
"Almost two years after becoming vegan, I am stronger than ever before, and am improving day by day…go vegan and feel the power". This quote is by Patrik Baboumiam – Power lifting champion who has earned the title of Strongest Man in the world.
There are many examples of Plant Based athletes because more and more athletes are adopting plant based diets everyday. Other examples include Brendan Brazier (triathlete); Robert Cheeke (body bulider); Mac Danzig (MMA); David Carter (NFL); and Fiona Oakes (Marathon runner). For more inspiration on athletes that have turned to a plant based diet and why, watch the documentary The Game Changes.
Benefits of Plant Based Foods for Athletes
Why are many athletes switching to a plant based diet? One of the biggest reasons is to reduce their recovery time between workouts. This gives them an advantage over their competition. Inflammation is our bodies' natural immune response to injury, foreign invaders, or even exercise. Therefore, inflammation can prolong the healing time after workouts.
Plants, with their myriad of anti-inflammatory and antioxidant compounds, can accelerate the healing time from inflammation. This makes it possible for the athlete to get to their next workout faster and with more stamina. The anti-inflammatory nature of food can help to decrease soreness, reduce muscle damage, and support recovery between workouts.
The reduction in inflammation reveals why so many plant-based athletes, including those featured in The Game Changers, report "reduced delayed onset muscle soreness, quicker recovery times after workouts and competitions, faster healing from injuries, reduced tendonitis and joint pain, improved immunity, and significantly increased career longevity".
There is a natural adaptation that occurs from exercise that helps people positively increase their response to exercise induced inflammation. Eating plant based foods rich in antioxidants and anti-inflammatory compounds can actually assist in boosting this response. You can watch this video from Nutrition Facts, which reviews the studies demonstrating how plant based foods can support recovery from athletic training, without undermining the natural adaption that occurs from training.
Hard-working muscles run primarily on glycogen, which is a form of carbohydrate stored in our liver and muscle tissue. Carbohydrates come almost exclusively from plants. They provide the primary fuel source for athletes because they help to sustain blood glucose levels during exercise, improve exercise capacity and maintain glycogen stores. There is a reason why endurance athletes carb load the week prior to an event!
But How Will I Get Enough Protein as a Plant Based Athlete?
Many people worry that they won't be able to get the macronutrients that they need for training – especially protein. Getting enough of this macronutrient is a valid concern since protein is the building block for building, preserving and repairing tissues and muscles in our body. The good news – you can absolutely get enough protein on a plant based diet!
Have you ever heard of someone diagnosed with a protein deficiency? Neither have I. In North America, we are more likely to have protein in excess, which can have negative effects on our health. This can lead to conditions such as kidney disease, kidney stones, cancer and osteoporosis.
The current RDA (Recommended Dietary Allowance) for protein is 0.8g per kg of body weight per day. This amount should be increased for athletes to anywhere from 0.9g per kg daily to 1.5g per kg daily, depending on their level of exercise. An ultra endurance athlete or professional body builder would, therefore, be at the higher end of the scale.
What does this look like on a daily basis? For a person who weighs about 160 pounds (72kg) and is training for a marathon, the requirement is about 93g of protein per day or 372 calories from protein. Mostly every food contains some protein, but here are some examples of plant based options with higher amounts.
100g Tofu: 12g protein
100g Tempeh: 18 g protein
1/2 cup edamame: 13g protein
1 cup cooked lentils: 18g protein
1 cup canned kidney beans: 13g protein
3 tbsp hemp seeds: 10g protein
1 cup soy milk: 8g protein
One cup cooked quinoa: 8g protein
1 large potato: 8g protein
1/2 c chickpeas: 7.5g protein
1/4c almonds: 7.5g protein
2 tbsp almond butter: 7g protein
1/2 cup green peas: 4g protein
What Other Nutrients Do I Need?
For plant based athletes, there are certain nutrients that should be highlighted to ensure that you are getting the appropriate nutrition. An athletes' need for vitamins and minerals is higher than the amount for inactive people. If you are eating a varied whole foods plant based diet and getting the appropriate calories, you should be getting the required nutrients that you need. However, here are some nutrients to highlight.
B vitamins: These vitamins boost energy, and folate and B12 are needed to synthesize protein and produce red blood cells. It is often recommended to supplement B12 in the diet.
Vitamin D: Let's face it, in the Northern Hemisphere, most people find it difficult to produce an adequate amount of vitamin D because we don't get adequate sunshine throughout the year. Therefore, it is suggested to be tested for vitamin D levels and supplement if recommended by your physician.
Iron: Iron deficiency is the most common deficiency among athletes, especially pre-menopausal female athletes. It is necessary to transport oxygen in the blood. I get my iron levels tested every year when I go for my annual check-up and am currently taking an iron supplement as recommended by my physician. You should also focus on including iron rich foods in your daily diet, including beans and lentils, tofu, molasses, dark leafy vegetables, sun dried tomatoes and tahini.
Zinc: Zinc is involved in energy production and is also an antioxidant involved in muscle repair. Good sources of zinc include legumes, tofu, nuts, seeds, whole grains and wheat germ.
Magnesium: This mineral is involved in muscle function and can be depleted by exercise. Sometimes I use a magnesium supplement before bed and I focus on including magnesium rich foods in my diet such as nuts, legumes, greens and whole grains.
What Does a Day of Plant Based Meals Look Like for Athletes?
There are many resources for plant based eating for athletes. One of our recommended resources is Vegan Liftz where you can access online resources as well as download their free guide for 9 Super High Protein Vegan Recipes. They focus on resources for Building an "Awesome Vegan Body" Who doesn't want that! We are grateful for their recent shout out to The Best Vegan Blogs and Plant Based Recipe Websites, including Planted and Picked!
Another resource that we use is No Meat Athlete, which is a comprehensive resource for endurance athletes.
Some examples of daily meal plans for athletes include:
Breakfast ideas: vegan protein pancakes, fruit and soy milk; oatmeal with hemp seeds, fruit and almond milk; whole grain toast with nut butter, fruit and plant-based yogurt.
Lunch: bountiful bean chili and salad; large baked sweet potato with beans, salsa and avocado; whole grain wraps with chickpea 'tuna'; chickpea pasta with tempeh and vegetables; lentil soup and salad.
Supper: buddha bowl with brown rice and baked tofu; chickpea curry and brown rice; vegan pad Thai with tofu; stir-fry with lots of veg, edamame and quinoa; lentil bolognese; bean veggie burger and large salad; soft tacos with refried beans, vegetables, salsa and guacamole; Lentil dhal with rice.
Snacks: protein bar; nuts; plant based yogurt; vegan protein shake; trail mix; hummus and vegetables or whole grain crackers; Apple and nut-butter.
Examples of recipes on our website that are suited for athletes include: scrambled tofu, raspberry chia pudding, post workout protein smoothie, no-bake granola bars, BALT with baked tempeh 'bacon', black bean soup, red lentil soup, grilled tofu wrap, lentil bolognese, moroccan chickpea stew, vegan pad thai and coconut lentil curry.
Let us know if you have any specific questions regarding exercising and eating plant based or what your experience has been.